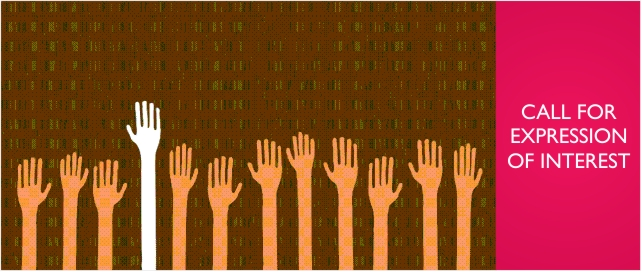 The National Agency for the Control of AIDS (NACA) is statutorily responsible for the coordination of the National HIV response. The Agency is anticipating funding from the Federal Government of Nigeria and other National and International donors/partners for the execution of her 2018projects.
Towards achieving these objectives, the Agency wishes to apply these funds in the implementation of her 2018 projects through procurement of various Goods/Works and Consultancy/Non-Consultancy Services. Accordingly, and in compliance with the Public Procurement Act, 2007 (PPA), the Agency hereby invites interested and qualified Consultants/Contractors to express interest, submit prequalification tender documents for the procurement of the following Goods/Works and Services:
CATEGORY I –GOODS/WORKS PROCUREMENT
Lot 1: Renovation of NACA Headquarters
Lot 2: Production and Printing of HIV Information Education Communication (IEC) materials, etc
Lot 3: Supply of ICT working tools (equipment and software)
Lot 4: Supply and Installation of LAN/Internet Facilities (CPN requirement)
Lot 5: Supply of Office Stationery
Lot 6: Supply of Computer Consumables
Lot 7: Supply of Office Furniture
Lot 8: Supply of Media Equipment
Lot 9:Supply of First Line Anti-Retroviral Medicines
Lot 10: Supply of Second Line Anti-Retroviral Medicines
Lot 11: Supply of Third line Anti-Retroviral Medicines
Lot 12: Supply of HIV Opportunistic Infections (OI) Medicines
Lot 13: Supply of Screening Test Kits
Lot 14: Supply of Confirmatory Test Kits
Lot 15: Supply of Tie Breaker Test Kits
Lot 16: Supply of assorted Reagents for the various Laboratory Equipment (Letter of Authorization from the OEM's Representative)
Lot 17: Supply of EIDs Commodities
Lot 18:Supply of Medical/Laboratory Consumables
CATEGORY 2:  CONSULTANCY AND NON-CONSULTANCY SERVICES (EXPRESSION OF INTEREST)
PACKAGE A: CONSULTANCY SERVICES
Lot 19: Development & Implementation of Tracking of Annual Work Plan/Budget Software (CPN)
Lot 20: Capacity Building on Enterprise Management Software (CPN)
Lot 21: Capacity Building for staff on Grant Proposal writing and Grant Management
Lot 22: Zonal Dissemination and Capacity Building
Lot 23: Engagement of Distribution Agent for Health Commodities
Lot 24: Provision of Consultancy Services in Financial Management and Compliance (FRCN)
Lot 25: Provision of Insurance Services (NAICOM)
Lot 26: Provision of Consultancy Services on Personnel Skills Audit (FRCN)
Lot 27: Provision of staff trainings/capacity building in general Manpower Development and other tailored trainings
Lot 28: Provision of Consultancy Services in Conducting HIV/AIDS Awareness Campaign/Medical Outreaches across some selected Federal Constituencies and Senatorial Districts in Nigeria.
Lot 29: Provision of Consultancy Services for Coordination of the Engagement of Non-Formal Healthcare Providers for PMTCT Services
Lot 30:Provision of Consultancy Services for Development and Deployment of Customized Software and Mobile Apps (CPN).
Lot 31:Engagement of SAP-ERP Consultant
PACKAGE B: NON-CONSULTANCY SERVICES
Lot 32: Production, Publication and Airing of Mass Media Activities (APCON Registration)
Lot 33:Provision of Hotel Services in FCT and 36 State Capitals of the Federation
Lot 34: Retainership for Supply of Automotive Gas Oil (AGO) (DPR Registration)
Lot 35: Retainership for the Servicing of Agency's IT Equipment (Computers, Printers, Photocopier Machines e.tc.)(CPNRegistration)
Lot 36: Retainership for Preventive Maintenance/Repairs of Various Category of Electricity Generating Sets.
Lot 37:Retainership for Maintenance of Various Category of Vehicles
Lot 38:Management of Agency's National Call Center
Lot 39: Repair/Replacement of Solar Refrigerators and Accessories.
Lot 40: Retainership and Planned Preventive Maintenance (PPM) of various Laboratory Equipment e.g. CD4, Chemistry Analyzer, Hematology Analyzer, and Viral Load Machines within and outside the warranty period (Letter of Authorization from the OEM's Representative)
2.0 SCOPE OF SERVICES
The comprehensive scope of services as it relates to consultancy and non-consultancy services as well as specification and quantifications concerning items of supplies shall be provided in the Request for Proposal (RfP) and Tender document respectively. However, broad description for the scope of service is as follows:
Development of context specific change management strategies and sustainability plans for transition of existing project.
Production and airing of jingles in several Nigeria Languages on some media platform
Conduct of operation research, NACA Studies and National HIV/AIDs Epidemiology and Impact Analysis (NHEIA)
Conduct of NACA Staff Capacity Assessment and Collation of Training needs.
Man-power Training/Capacity Building of NACA Staff
Training on Project Implementation, Step-Down Training for Selected Number of States on Policy Briefs and Training for Directorate Staff.
HIV/AIDS awareness Campaign in Selected States across the Country.
Conduct training on Grant Proposal Writing and Grant Management in specific area of HIV and HIV research
GENERAL ELIGIBILITY CRITERIA
The general public may wish to be guided that all procurement activities of the Agency shall be fully governed by the Public Procurement Act (PPA) 2007 and the recent Federal Government Executive Order on Transparency and Support for Local Content in public procurement whereby the following mandatory requirement/ eligibility criteria are expected to be met by all prospective bidders:
Evidence of Certificate of Incorporation with the Corporate Affairs Commission (CAC) including form CAC2 and CAC7;
Evidence of Tax Clearance Certificate for the last three (3) years (2015, 2016 & 2017) with Average Turnover of N50,000,000.00 for referenced years for LOT 1; LOT(s) 9-11
Evidence of current Pension Compliance Certificate valid till 31st December 2018;
Evidence of current Industrial Training Fund (ITF) Compliance Certificate valid till 31st December 2018;
Evidence of current Nigeria Social Insurance Trust Fund (NSITF) Compliance Certificate valid till 31st December 2018;
Evidence of current Financial Registration Certificate of Nigeria (FRCN) Compliance Certificate for Lots 24 and 26
Evidence of Registration with Computer Professional Registration Council of Nigeria (CPN) or NITDA (For Lots 3, 4, 19,20 & 35 projects,).
Evidence of Certificate of Registration with NAICOM for those bidding for Category 2: Package A: Lot 25
Evidence of Registration on the National Database of Federal Contractors, Consultants and Service Providers (NDCCSPs) by submission of Interim Registration Report (IRR) expiring on 1/1/2019 or valid Certificate issued by BPP;
Company's Audited Accounts for the last three (3) years (2015, 2016, 2017);
Evidence of financial capability to execute the project including Reference Letter from a reputable commercial bank indicating willingness to provide credit facility for the execution of the project;
Sworn Affidavit disclosing whether or not any officer of NACA or Bureau of Public Procurement (BPP) is a former or present Director, Shareholder or has any pecuniary interest in the bidder and to confirm that all information presented in its bids are true and correct in all particulars and;
(ii) that the company is not in receivership of any form of insolvency/bankruptcy  nor in debarment and that the company nor any of the Director(s) of the company has been convicted of any financial crime;
Company Profile with the Curriculum Vitae of Key Staff to be deployed for the project, including copies of their Academic/Professional qualifications (For Works Projects – COREN, QSRBN, ARCON, CORBON and relevant technical personnel for other projects etc.);
Verifiable documentary evidence of at least three (3) similar jobs executed in the last five (5) years including Letters of Awards, Job Completion Certificates,  Valuation Certificates (For Works Project)  and Photographs of the projects (For Works Project);
List of Plants/Equipment with proof of Ownership/Lease (For Category 1: Package A1 – Lot 1);
Firms submitting as Joint Ventures (JVs) should include Memorandum of Understanding (MoU) indicating the responsibility and duties of the individual firms constituting the JV as well as Names and Skills of Key Staff under each Company in the JV such that an informed judgment on the Firm's Capacity in terms of Permanent or Borrowed Personnel can be determined;
All documents for submission must be transmitted with a Covering/Forwarding letter under the Company/Firms Letter Head Paper bearing amongst others, the Registration Number (CAC), Contact Address, Telephone Number (Preferable GSM No.), and e-mail address. The Letterhead Paper must bear the Names and Nationalities of the Directors of the Company at the bottom of the page, duly signed by the authorized officer of the firm.
Firms bidding for ARVs/RTKs/OIs:
Should submit Prequalification and GMP by WHO (ARV's and RTK's only) and NAFDAC Registration.
Evidence of Registration with Pharmacists Council of Nigeria(PCN)
Evidence of Registration with APCON for Category 2: Package B; Lot 32.
MODE OF SUBMISSION FOREOI/PRE-QUALIFICATION DOCUMENTS -GOODS/WORKS, CONSULTANCYAND NON-CONSULTANCY SERVICES PROJECTS
Prospective bidders are to submit three copies of their EOI/Prequalification documents for the projects of their choice; One Original and Two duplicates in same envelope addressed to The Director General National Agency for the Control of AIDS, Plot 823, Ralph Shodeinde Street Central Business District, Abuja. Furthermore, each envelope should have the name, Lot number and address of the bidder, Registered and dropped in the designated Tender Box at the Procurement Unit, Ground Floor Room 1.08, Plot 823, Ralph Shodeinde Street Central Business District, Abuja. E-mail Address: info@naca.gov.ng, Tel: +234-9-4613726-9   Fax: +234-94613700 not later than Tuesday, 21stAugust 2018.
For further enquiries, please contact the Head of Procurement, National Agency for the Control of AIDS (NACA)
OPENING OF BID/EXPRESSION OF INTEREST (EOI) DOCUMENTS FOR CONSULTANCY SERVICES PROJECTS/PREQUALIFICATION
The EOI/Pre-qualification bids will be opened immediately after the deadline for submission, at 12 noon on Tuesday, 21stAugust 2018 in the Conference Room of the National Agency for the Control of AIDS,Plot 823, Ralph Shodeinde Street Central Business District, Abuja in the presence of bidders or their representatives.
Please Note: Only the shortlisted bidders will be contacted to purchase Standard Bidding Documents (SBD) and Request for Proposals (RfPs) at a tender fee of N10, 000.00 only per lot via REMITA in favour of the National Agency for the Control of AIDS (NACA) upon presentation of the evidence of payment for the bidding document.
GENERAL INFORMATION
Bids must be in English Language and signed by an official authorized by the bidder;
Bids submitted after the deadline for submission would be returned un-opened;
Bidders should not bid for more than Two (2) Lots.
All costs will be borne by the bidders;
All pre-qualified bidders will be contacted at a later date for financial bid opening, while bids of un-successful bidders will be returned un-opened;
The National Agency for the Control of AIDS (NACA) is not bound to pre-qualify any bidder and reserves the right to annul the Procurement process at any time without incurring any liabilities in accordance with Section 28 of the Public Procurement Act 2007.
NOTES/DISCLAIMER
NACA shall verify any or all documents and claims made by applicants and will disqualify bidders with falsified documents and claims.
If it is determined that submitted documents and claims have been falsified, the bidder may face prosecution in a court of Law.
NACA shall not be held responsible for any disqualified proposal because of any omission or deletion relating to the submission guidelines.
This advertisement shall not be construed as a commitment on the part of NACA to award a contract to any Contractor, nor shall it entitle any Contractor submitting documents to claim any indemnity from NACA.
NACA is not bound to shortlist any bidder, and reserves the right to annul the bidding process at any time without incurring any liabilities or providing reason. .
Signed
Management.