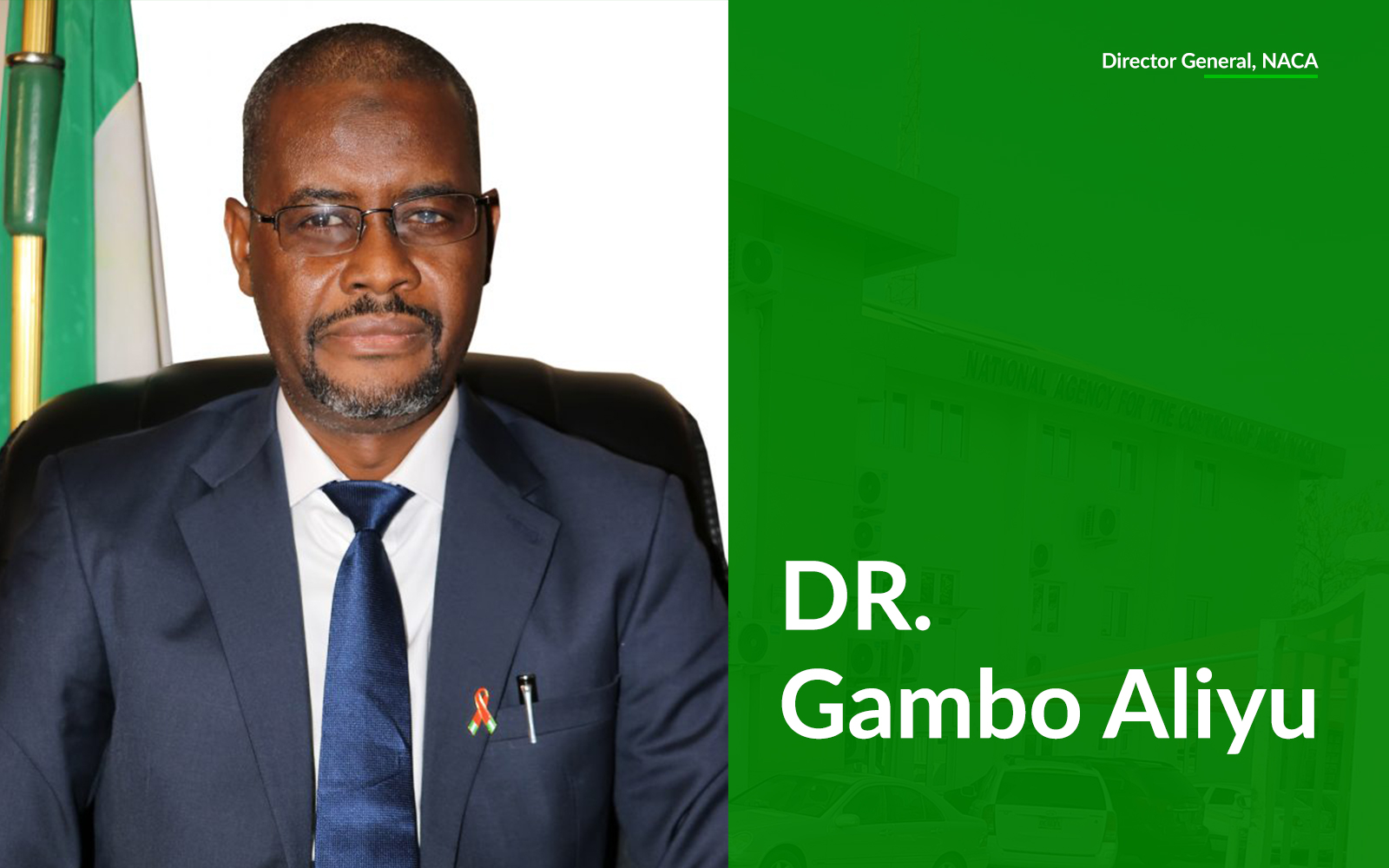 Before his appointment  as Director General NACA Dr. Aliyu served as Country Director for the University of Maryland programs in Nigeria and Assistant Professor in Epidemiology and Public Health at the University of Maryland School of Medicine.
He was among the first Nigerians to receive in-depth trainings on establishing ARV-PMTCT centers of excellence from IHV UMB preparatory to the introduction of PEPFAR programs in 2003.  Over the last 15 years, he was vastly involved in HIV research and program evaluations to support decision making.
In 2005 he co-pioneered mobile HIV testing service delivery to key affected populations in the process of implementing an HIV seroconversion study (REACH project) in Nigeria.
In 2017, he evaluated two national HIV treatment program strategies: Test and Start, and Community ART, critical to scale up of ARV treatment for achievement of sustainable HIV epidemic control in Nigeria. Lastly, he directed the nation-wide implementation of NAIIS, the world largest HIV population-based survey in Nigeria (NAIIS) which helped Nigeria to know the true epidemic and impact of HIV services delivered in the last 15 years of PEPFER intervention and the last mile for achieving epidemic  control.