Pushing for the Last Mile as a Roadmap to eliminate HIV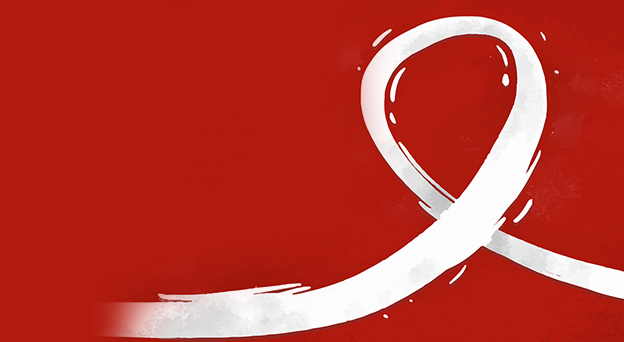 In line with the vision of the administration of President Muhammadu Buhari to lay the foundation for a healthier, more prospheros and equitable Nigeria, the National Agency for the Control for AIDS (NACA) reiterates that the commitment to ending the AIDS epidemic by 2030 is irreversible. This commitment is further spurred by the fact that any considerable progress recorded in the war against the AIDS epidemic can inspire broader national health and development possibilities and achievements.
Going by the stance of the current leadership of NACA, I make bold to announce that NACA holds the mission to end AIDS epidemic by 2030 as a historic obligation to our country – a task we are gradually achieving through global solidarity, evidence-based interventions and multi-sectoral partnerships. As NACA drives the process towards the concluding chapter of the AIDS epidemic in Nigeria, we will never relent in evolving strategies to close the book on the virus.
We also acknowledge that it will be impossible to end the epidemic without bringing HIV treatment to all who need it. Whereas previous AIDS targets sought to achieve incremental progress, our new mandate in the post-2015 era is nothing less than the end of AIDS epidemic by 2030. That is why we are doubling our efforts to establish new targets for HIV testing and treatment scale-up. Our intervention strategies for controlling the spread of the virus – from planning to budgeting to programme implementation – are guided by evidence-based data in line with global best practices in public health management.
Unlike in the past when the HIV/AIDS epidemic in Nigeria was being described as one of the largest in the world and one of the highest rates of new HIV infections in sub-Saharan Africa without adequate data but presently we have verifiable data to work with in our intervention programmes. This new journey started in Nigeria when President Muhammadu Buhari formally unveiled t he findings of t he Nigeria HIV/AIDS Indicator and Impact Survey (NAIIS) at a special event in the Presidential Villa in March 2019.
The NAIIS Report, which has since become the guiding document for response to HIV/AIDS epidemic in the country, revealed progress and critical gaps in ending the HIV epidemic. "For the first time, the end of AIDS as a public health threat by 2030 is truly in sight for our country. I urge all of us not to relent but to increase the momentum. Let us work collectively and push for the last mile," President Buhari said.
To halt and end the HIV epidemic in our country, we need to work harder now than ever before. As an Agency working with our partners, we will continue to support persons who are HIV-positive, to provide treatment, to protect their families and to help people live long and healthy lives. However, we can not achieve the 2030 target of eliminating HIV/AIDS if we do not tackle the epidemic at the community level because the gateway to achieving the 2030 target of ending the AIDS epidemic is to deepen and expand access to testing and prevention for all those that are positive.
It is, however, impossible to access HIV treatment services that we provide freely all over the country without knowing one's status. Therefore, I sincerely urge all Nigerians, irrespective of age or position, to make it a point of duty to go for testing and know their HIV status. As we always preach in the Agency, having AIDS is not a death sentence. Anyone that tests negative is qualified for double service: testing and prevention; while anyone that tests positive automatically qualifies for free treatment in any government facility.
As we march with renewed vigour towards ending the epidemic, one thing that has come in-between testing, prevention and treatment is the stigmatization of persons that are living with HIV/AIDS. Stigma prevents people from coming forward for testing and when they test positive, doing something about it.
To end the AIDS epidemic by 2030, we must close the gap between people who have access to HIV prevention, treatment, care and support services and people who have no access in this regard. This entails empowering and enabling all people, everywhere, to access the services they needed, and most importantly putting the patient community at the center of our interventions. In a nutshell, NACA targets five thematic areas in its renewed determination to achieve the global target by 2030: prevention of HIV among general and key populations; expanding testing services; elimination of mother-to-child transmission of HIV (eMTCT); expanding treatment services; and care, support and adherence.
A new but powerful momentum is now building towards a new narrative – an ambitious, but achievable target to end the HIV epidemic. Better than before, NACA is in a vantage position to achieve the United Nations' 95-95-95 vision aimed at ending AIDS by the year 2030. What this simply means is that by 2030, 95 percent of all Nigerians living with HIV are expected to know their HIV status through our testing services; 95 percent of all those with diagnosed HIV infection should be captured in sustained antiretroviral therapy that NACA readily provides; while 95 percent of all people receiving antiretroviral therapy will have attained viral suppression. For us in NACA, this is an ambitious but realizable target.
We will not relent in engaging women and adolescents in our activities, especially our prevention, protection and empowerment (PPE) programmes. If we are to achieve epidemic control by 2030, we must take responsibility by coming up with targeted HIV testing programmes such as self- testing and awareness creation at the community level. As an Agency, we solicit for greater commitment on the part of communities and individuals towards eliminating HIV.
The vision of President Buhari is to achieve an AIDS-free Nigeria, with zero new infection, zero AIDS-related discrimination and stigma. This is what NACA is vigorously implementing across Nigeria's 774 Local Government Areas in 36 States of the Federation, including the Federal Capital Territory. I enjoin everyone to join us in this noble endeavour so that we can all sing the victory song when we end AIDS in Nigeria by 2030.
By Toyin Aderibigbe