Interview with the GF-RSSH/Covid-19 Response Mechanism Project Coordinator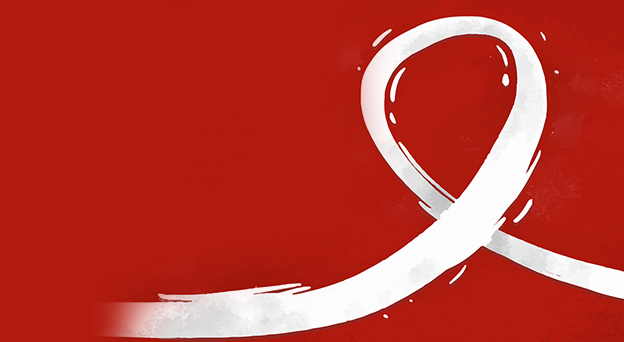 Question: As the Project Coordinator (PC) of the NACA-GF RSSH/C-19RM, can you tell us a bit about yourself?
Answer: I am Ibrahim Jahun. By profession, I am a Public Health Physician with about 18 years track record of leading highly complex projects in Nigeria, where I successfully led and managed the Nigeria AIDS Indicator and Impact Survey (NAIIS), the Anti-Retroviral Therapy (ART) Surge, amongst others. These two projects made it possible for Nigeria to head towards achieving HIV epidemic control.
ABOUT THE PROJECT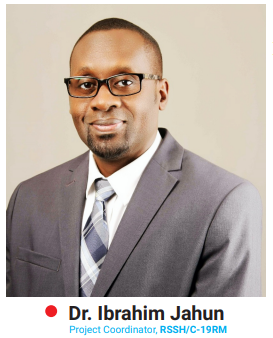 Question: Describe the project
Answer: The RSSH/C19RM Project, the Resilient and Sustainable Systems for Health and Covid-19 Response Mechanism are two closely related projects funded by the Global Fund to strengthen the Nigeria health system and rapidly combat the scourge of Covid-19 pandemic. It is a 3-year project from April 2021- December 2023, with National Agency for the Control of AIDS (NACA) as the principal recipient (PR) and several other government and Non  Governmental Organizations (NGOs), Civil Society Organizations (CSOs) as sub-recipients (SRs) and technical support organizations (TSOs.)
Question: What are the issues the project seeks to address in each of the key thematic areas?
Answer: The objective of the RSSH project is fundamentally to strengthen the Nigeria's Health Systems to ensure improved health outcomes in the country. When we talk about health systems, we are simply referring to the system or program by which health care is made available to the population and financed by government, private enterprises, or both.
In other words, the project aims at addressing health issues in a sustainable, equitable, and effective manner with a systems approach to step up the fight to combat HIV/AIDS, Tuberculosis and Malaria (ATM). On the other hand,the C-19RM project aims at arresting the spread of Covid-19 in Nigeria and to provide necessary requirements for effective management of its cases.
Some of the interventions under the C-19RM project when implemented, will ultimately strengthen the health system.
Question: Who are the stakeholders involved in implementing this project, please mention their roles.
Answer: As earlier highlighted, NACA serves as the principal recipient of the Global Fund for this grant. This means NACA is responsible for the management of the grant and ensure success of the project. NACA is collaborating with government institutions, nongovernmental organizations, Civil Society Organizations (CSOs) among others s to support in the implementation of various components to achieve the project goals . These institutions are experts in the components assigned to each of them as follows:
The Nigeria Centre for Disease Control and Prevention (NCDC) – To support in strengthening of the Laboratory Systems and Covid – 19 surveillance component.
National Primary Health care development Agency (NPHCDA) – to strengthen community systems component .
Department of Health Research Planning and Statistics (DPRS) – to strengthen data systems, surveys and use for both proper and adequate healthcare planning.
National Health Products and Supply Chain Management Program(NPSCMP)– to strengthen supply chain component of the project .
The National TB and Leprosy Control program (TBLCP), the National malaria Elimination Program (NMEP), FHI360 – to support with interventions that will minimize the impact of COVID-19 on TB, Malaria and HIV programs implementation respectively. Similarly, the Institute of Human Virology of Nigeria (IHVN) is also an SR providing support to mitigate the impact of COVID-19 on TB.
The CSOs are the AIDS, TB and Malaria (ATM) Networks, and they serve as TSOs to support with community interventions for RSSH and COVID-19.
We also have the National Labor Congress – to support with social mobilization for COVID-19 in workplace
Other TSOs include – the Clinton Health Access Initiative (CHAI) and WHO. Both of them provide technical supports on delivery and utilization of oxygen.
Other stakeholders include the National Disease Programmes, the state governments, other funders, bilateral and multilateral organizations that fund and/or implement other disease programs. Additionally, the beneficiaries such as various Civil Society Organizations (CSOs) are very important stakeholders.
Question: Explain a few unique features of this project?
Answer: The NACA led RSSH project is poised to ensure the grant is transparently executed with greater efficiency for maximum impact. In the implementation of this grant, we believe in strong collaboration, teamwork and partnership between we, the PR, our SRs and other major stakeholders.
Another unique feature of this project is that the grant is majorly managed and executed by government institutions. This gives us the opportunity and courage to ensure that we lay down a strong foundation for sustainability of the project and the health system.
Question: What specific achievements will the project record in each of the thematic areas by 2023:
12 state Central Medical Stores (CMS) would have been upgraded to pharma-grade standards.
12 Public Health labs (at least 2 in each geopolitical zone) upgraded to provide good quality laboratory services to support patient management (diagnosis and management of treatment).
12 states Drug Revolving Fund rejuvenated to be self-sustaining in management of pharmaceutical commodities.
12 oxygen plants (2 in each geo-political zone) with at least 30-cylinder capacity operational in Nigeria.
12 Oxygen tanks (2 in each geo-political zone) installed in the country
Testing for COVID-19 would have increased from the current <50,000 tests per week to >100,000 tests per week in line with WHO guidance.
Disease surveillance activities will have been strengthened to detect diseases of public health importance at early stage so that it can be contained.
Community health services being provided in at least 7 states by Community Health Influencers and Promoters (CHIPS) agents (with active involvement of Ward Development Committees.
8 laboratories would have received international and local accreditations to provide good quality laboratory services to support patient management (diagnosis and management of treatments).
Employ technology for data management in public health sector.
Question: What specific achievements will the project record beyond the thematic areas in terms of general health systems strengthening; integration, sustainability, use of technology, disease surveillance and states engagement?
Answer: Through the implementation of the grant, strong foundation will be laid to ensure integration of the 3 key disease programs (i.e., HIV, TB and Malaria) funded by the GF and other donors. Integration of the 3 disease programs is necessary for the sustainability of legacies laid by different donors since 2003 to date.
Additionally, the investment made to mitigate impact of COVID -19 through the C-19RM grant will certainly go beyond COVID-19, especially in strengthening the overall Intensive Care Unit (ICU) of health facilities, thereby saving millions of lives in Nigeria.
States will be supported to ensure substantial improvement in government budget allocation and release to health sector which is paramount for the sustainability of all the achievements recorded by the project.
Question: Enumerate the specific benefits of this project to the ordinary Nigerian who visit the health facility for services.
Answer: First and foremost, the "Common Nigerian" will love to see decline in the frequency at which his/her family visits healthcare facility due to these diseases, for example Malaria.
With successful RSSH/C-19RM implementation, the impact of what we do through this project will ultimately infer on general improvement in health status of Nigerians and health outcomes after visiting the hospital for care, especially when it comes to communicable diseases. The common Nigerian will have access to more affordable and quality medicines in supported facilities; there will be quality laboratory tests performed in a timely manner, effective, reachable and subsidize antenatal services, decentralized healthcare services such as community healthcare services among others. The synergistic effect of our interventions through the NACA RSSH and C19RM grants will ultimately contribute towards achieving Universal Health Coverage by 2023.
Question: Describe the project implementation team.
Answer: The NACA RSSH Project Team is led by myself, with support from 4 Senior Technical Specialists (TS) and 2 COVID-19 Advisors. In total, the Project team has staff strength of at least 20 people.
The team is made up of very committed and experienced staff selected from different government and non-governmental/International institutions. Each team member is an expert and well experienced in his/her area with a passion to improve health systems in the country.
The diverse nature of the project management unit (PMU) makes it strong with each staff complementing the efforts of one another. The team relationship is beyond working relationship because we see ourselves as one strong family that is committed towards achieving a common goal.
The DG NACA oversees the entire PMU and provides directives and guidance.