Background on HIVST
HIV self-testing (HIVST) was first proposed in the mid-1980s, since then there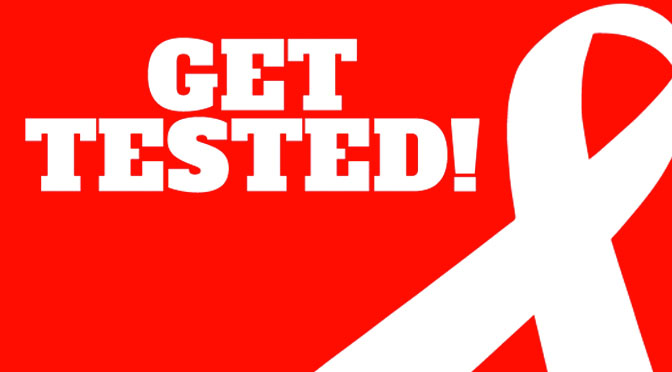 have been concerns about the availability of treatment and how people may respond to receiving a positive result.
In 2014 UNAIDS set ambitious new treatment targets that by 2020, 90% of all people living with HIV will know their status, 90% of people diagnosed with HIV will receive sustained antiretroviral therapy and 90% of people receiving antiretroviral therapy will have durable suppression.
However, currently only an estimated 54% of people living with HIV globally know their status. Increased uptake of HIV testing is essential in reaching the 90-90-90 goals.
With a number of HIVST evaluation trials currently being conducted, evidence has shown that HIVST could play a key role in the uptake of HIV testing by addressing key barriers, and this is essential to reaching the 90-90-90 goals.
What is HIVST?
HIVST specifically refers to a process in which a person collects his or her own specimen (oral fluid or blood) and then performs a test and interprets the result, often in a private setting, either alone or with someone he or she trusts.
As with all approaches to HTS, HIVST should always be voluntary, not coercive or mandatory. Although reported misuse and social harm are rare, efforts to prevent, monitor, and further mitigate related risks are essential.
A reactive (HIV-positive) HIVST result always requires further testing and confirmation from a trained tester starting from the beginning of the validated national testing algorithm.
Clear messages are essential to ensure that HIVST users understand how to perform the test, the meaning of the test results, and where and how to access follow-up services following a test, including retesting, care, and treatment for persons who test HIV-positive.
HIV self-testing is acceptable to many users across different contexts and can, therefore, increase uptake and frequency of HIV testing, particularly among populations at high ongoing risk of HIV, who are less likely to access testing or test less frequently than recommended.
HIV self-testing can be used by partners of PLHIV as a strategy for Partner Notification Service, or for periodic re-testing in known discordant couples.
HIV rapid diagnostic tests (RDTs) used by self-testers can perform as accurately as when used by a trained tester, provided the HIVST products meet quality, safety and performance standards.
In-person demonstrations and other support tools, such as videos, may also enhance the performance of HIVST.
HIV self-testing can be delivered through various approaches in the public and private sectors, including community-based, facility-based, and internet-based channels.
HIVST may be done by an individual alone (unassisted) or with the assistance of a trained provider (assisted).
Approaches may also offer the option of using an oral fluid or blood-based HIV RDT for self-testing. As such, different populations can benefit from a range of choices when self-testing for HIV.
Benefit of HIVST
HIVST has proven to be highly acceptable among various groups of users in diverse settings, particularly: key populations, the general population, pregnant women and their male partners
HIVST will contribute to the global target 90-90-90 by reaching first-time testers, as well as by creating demand for and enabling more people to receive HIV testing, particularly those with undiagnosed HIV or who are at high ongoing risk and in need of frequent retesting
Availability to the hard to reach clients, reduction in stigmatization, ease of use with minimal waste generation and can be bought over the counter
Promote mutual partner testing and thus avert unprotected sex between discordant partners
People's knowledge of their own, and their partner's, HIV status is essential to the success of the global HIV response. The overarching goals of providing HIV testing services (HTS) are to deliver a diagnosis and effectively facilitate access to and uptake of HIV prevention, treatment and care, including antiretroviral therapy (ART).
HIVST Service Delivery Channels/ Where to get HIVST Kit
Government Hospitals
Private Hospitals
Pharmacy
Patent Medicine store
Mobile HTS centers
Voluntary Counselling and Testing centers
One Stop Shop
Community Distributors
For more information on the use of the HIVST, call The National Call Center on HIV and related diseases (NCCH).