DR. SANI ALIYU: ANTI-RETROVIRAL TREATMENT CAN WIPE OUT HIV/AIDS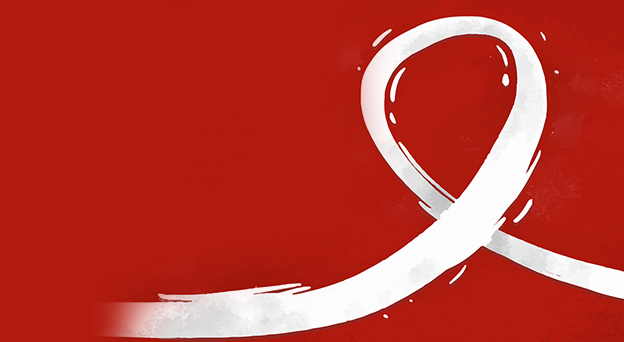 Foreign donors are funding over 90 per cent of Nigeria's HIV/AIDS programme. However, with the looming withdrawal and reduction of these funds, the Director General of NACA, Dr. Sani Aliyu, in an interview with Senator Iroegbu, warned that over one million Nigerians risks death by the virus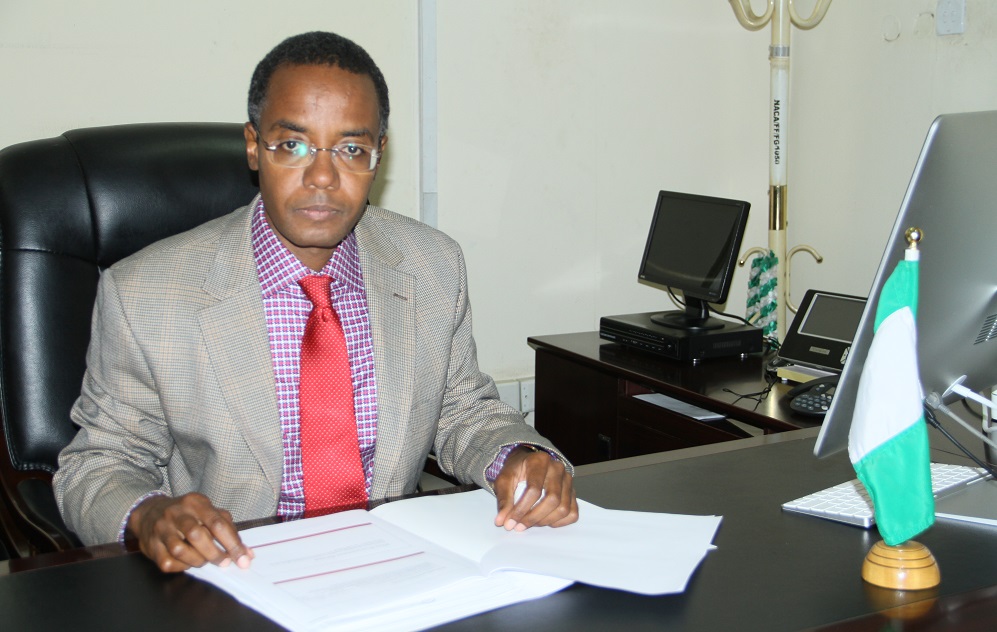 As the present head of NACA what have been your successes, challenges and prospects?
I think we have made substantive progress over the last seven months of my being in NACA. For instance, one of my main priorities is to establish the true burden of HIV, a more precise estimate of the people living with HIV in the country. This is essential for proper planning and budgeting purposes. I am pleased to tell you that we have now partnered with the US government and Global Fund to mobilise the resources required in giving us this answer. We have agreed to a population-based HIV survey which would be the largest ever carried out in the world. This will give us the true picture of the HIV epidemic in Nigeria. It will however, cost the US Government about $85 million; this is no mean achievement. Secondly, I have always been worried about the issue of sustainable HIV funding. As you know, more than 70 per cent of the entire HIV national response is being driven by external donor funds. In fact in 2016, 99 per cent of the HIV commodities brought into the country were courtesy of our donor friends.
Definitely, that is not a healthy situation for the country to be in and in the long term, is a major threat to the overall sustainability of the programme. Since the start of the HIV national programme in Nigeria, the US Government alone has spent more than $4.3 billion and Global Fund more than $1.3 billion, a colossal sum by any imagination. You might want to ask that as expensive as it is, can our governments really afford it. The answer is yes. I can tell you it's all about political will and commitment. We have on record that some of the state governments are not significantly contributing to the HIV/AIDS programme. It costs about N50, 000 for a patient to go on treatment for a year, which is cheaper than standard treatment for ailments like complicated diabetes, or if you have difficult-to-treat hypertensive or cardiac disease.
Is the N50,000 per head cost that you talk about subsidised or full cost?
Of course, it is the standard cost. We have a HIV treatment programme in Taraba and Abia states, with close to 60,000 patients on our books. That's how much it's costing us for a year of management per patient. Sustainability is a major issue that need to be looked into, because we have just over a million people living with HIV nationwide on treatment with only about 60,000 being catered for by the public sector, predominantly the Federal Government. We have the 60,000 in Taraba and Abia states.
What then happens to about 940,000 that remain?
Courtesy of our dear friends, the external partners, particu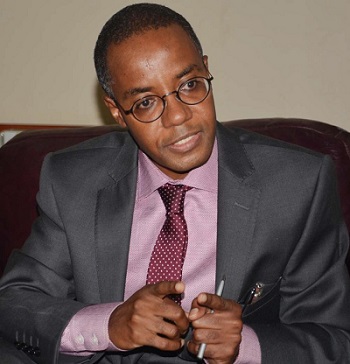 larly the United States PEPFAR programme, this has been running for some years now and the Global Fund (GF) Programme on AIDS, TB and malaria. The US Government looks after about 800,000 patients, while the GF takes care of the rest. So, having sustainable funding for the national HIV response is one of my top priorities. Let us go on to the issue of where do we get the money? We can get the money from the states. I proposed to the National Economic Council last month that 0.5 to 1.0 per cent of the Federal Government monthly allocation to states be dedicated to the HIV programme. We are not saying they should give us the money, no; give the money to the State Agencies for the Control of AIDS (SACAs).
Is this in addition to the one million patients on treatment?
That's right. We already have one million that will continue to be on treatment. So it would be an additional half a million people to be catered for. The US Government has already committed to adding another 260,000 people on treatment in the coming year, so we should be more than half way through to get everybody on treatment.
Is the N20 billion for a whole year or monthly?
The N20 billion is for a whole year. To be precise, it is actually N23 billion that we calculated because if you look at the entire federal allocation to the states in 2016, it was about N2.3trillion, so we only need a per cent of that. That was my second priority. My third priority mainly was to try and mobilise the HIV public health community including our donor partners to bring the issue of prevention of mother-to-child transmission to the front burner of the national response. Nigeria at the moment is at the bottom of the ladder when it comes to preventing mother-to-child HIV transmission. We have thousands of babies being born in Nigeria with HIV every year. In fact one of the issue we are trying to address is the problem of HIV infected pregnant women being charged antenatal clinic user fees ranging from anywhere between N3, 000 to N4, 000 before they are seen.
All over the world donor agencies are scaling down aid programmes and assistance. How do you think this will affect NACA?
The solution is not to sit down and wait and then start running for a way out when the inevitable happens. The solution is what we are doing now. We are raising awareness; we are meeting with the states. I jointly presented our recommendations with the Minister of Health to the state governors at the June National Economic Council meeting and they accepted it. What is missing are the commodities and we are partnering with the private sector to make sure that they contribute towards getting a functional HIV Trust Fund that would be responsible for buying HIV commodities and delivering them to where they are needed for the benefit of our patients.
You have already warned about one million Nigerians at risk of death. Don't you think this figure is exaggerated?
Let me clarify what I said. If you have HIV and your immune system is down, your likelihood of death within a year is high, your likelihood of dying within five years is very high, and you are certainly unlikely to achieve your life expectancy. Let's look at a scenario where we have about a million people on treatment, there is a strong possibility that among those one million, the majority of them will develop an opportunistic infection within five years and therefore likely to die, and if they don't die, they will end up in a debilitating situation with a poor quality of life, repeated hospitalisation and general poor health. What I am saying is that the likelihood of those one million people developing AIDS and therefore at risk of death is high within a few years of stopping anti-retroviral therapy.
Some states are known to be prone to the HIV/AIDs pandemic. What do you think are the causative factors and risk behaviour?
How do you get HIV? Everybody knows how you get HIV. It is not hidden. It is predominantly through sexual transmission. And at the same time, like any other epidemic, it is more likely to be successful if there is lot of ignorance or denial in the community. If they don't know what is going on, it can spread silently because it is a disease that can take up to 10 years or more before it manifests. So, if you have a lot of people living with HIV that are not aware of their diagnosis, and a lot of transmission is going on, of course there is going to be a very high prevalence. Yes, some states have high prevalence, while some have low prevalence due to cultural factors, etc. There is also the issue of health-seeking behaviour. This is particularly relevant to the issue of pregnant women living with HIV. And if you look at the health-seeking behaviour in some parts of our country you will find out that in some areas of the country, pregnant women do not go for ante-natal care, and therefore may never have the opportunity of knowing their HIV status and the risk of transmission to their unborn child. There are other factors such as unprotected sex with multiple partners, blood transfusion, contaminated needles and others. You don't get HIV by talking to people or shaking people's hands. In fact it is one of the least infectious diseases that you can come across.
Recently, scientists claimed to have cured a baby born with HIV in South Africa. Are there indigenous efforts to get vaccine that can cure HIV in Nigeria?
There is a vaccine trial starting in South Africa but not in Nigeria. However, we do have scientists in Nigeria engaged in basic science research on vaccines. Generally, with clinical trials you need to go through several phases before registering a product for human use or consumption. Although the vaccine trials being done globally have shown some promise, we are still far off from having an effective vaccine. Research is expensive and HIV vaccine research is no different.
You once said that there were certain new drugs for HIV now in Nigeria. Can you explain that?
There is no vaccine at the moment. There are new drugs that are coming that are still going through clinical and laboratory analysis but are showing great promise and one of the good things about the drugs is that they are injectables. They have injectable depot preparations of anti-retroviral whereby you have the injection and then a repeated at intervals of maybe two or three months. That is a great difference to what we have now. They are showing great promise and I think moving forward especially in the developed world, and we are pretty confident that in the coming years, we will have injectable drugs coming in. Why is that important? It frees you from the hassle of having to remember to take your drugs every day and over time with improved depot formulations, it may be possible to have them even less frequently than three-monthly. It will also solve the problem of mother-to-child transmission. We are also now talking about treatment as prevention. If you take anti-retroviral, you are less likely to transmit the virus and you are also less likely to contract the virus. Therefore, taking anti-retroviral drugs gives an element of protection or what we call "prophylaxis."
People have raised issues about corruption in the health sector. How transparent and accountable is the funding going to the HIV/AIDS programme?
The majority of funding comes from our external donors but it is worth pointing out that this is now directly managed by them; it does not come to NACA. We are no longer the fund managers and we don't implement the programmes anymore. We have moved away from that role, we get our partners to deliver the programmes and those programmes can be delivered in a transparent and accountable manner. I am running a very tight budget and money doesn't come freely anymore. It puts me in a much bet
ter position to provide effective oversight of the entire programme, as I would be able to tell our partners for instance to account for every dollar received. The US government has put in about $400 million this year in
Nigeria, but not a single dollar will come to us, it will go to our partners that will d
eliver the programmes. But we are able as NACA to go to these partners and say show us the 10,000 patients you claim to put on treatment in Sokoto and we
want to know how well they are doing. And that is a much better way of ensuring transparency and accountability in the HIV sector.
Source: THISDAY