PRESIDENT MUHAMMADU BUHARI'S SPEECH AT WORLD AIDS DAY COMMEMORATION SERVICE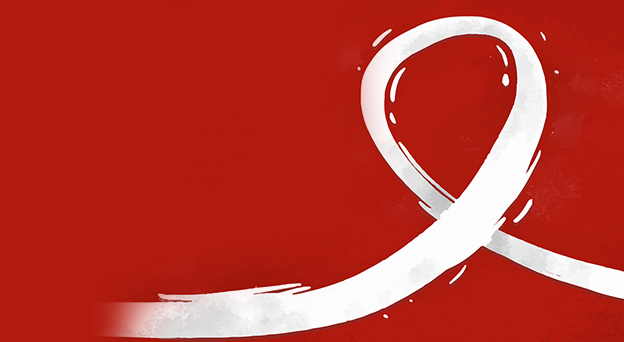 REMARKS BY HIS EXCELLENCY MUHAMMADU BUHARI GCFR PRESIDENT AND C-IN-C OF FEDERAL REPUBLIC OF NIGERIA DURING THE COMMEMORATION EVENT OF THE WORLD AIDS DAY ON THE 28TH OF NOVEMBER 2017 AT THE BANQUET HALL STATE HOUSE ABUJA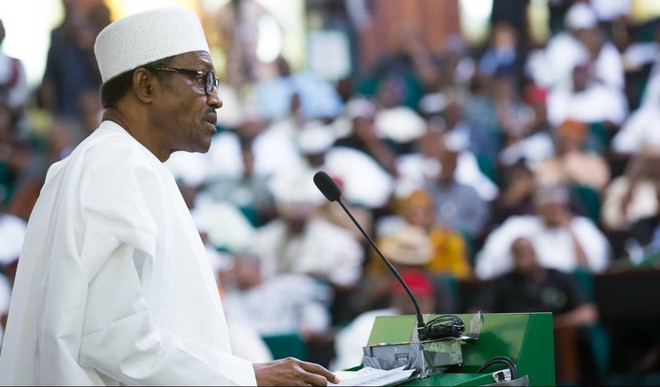 PROTOCOLS
I am delighted to be with you all on this special day to commemorate the 2017 World AIDS Day with the theme "Right to Health – Making it happen."
I must commend the global AIDS community for coming up with this theme which not only captures the focus of the fight against AIDS but also reflects the Federal Government's desires to provide affordable and quality healthcare for all Nigerians. This is a right of every Nigerian citizen.
Our commitment to universal health coverage for all Nigerians aligns with the African Union Roadmap on Shared Responsibility and Global Solidarity to address HIV/AIDS, Malaria and Tuberculosis in an integrated manner. in this vein, we are committed to the African Union's goal to end AIDS and other infectious diseases by 2030.
As Nigeria joins the rest of the global community to commemorate the 2017 World AIDS Day, I want to assure you all that the Federal Government appreciates the achievements and challenges related to the fight against HIV/AIDS.
The burden of HIV on women, young people and babies born with HIV in Nigeria and in sub-Saharan Africa remains a clog in the wheel of our socio-economic development. This ugly situation is unacceptable to the Federal Government and to all well-meaning political leaders. This situation has been compounded by the insecurity challenges faced in some parts of the country.
Only recently, I joined World Leaders at the United Nations Headquarters to discuss the issue of domestic funding to fight HIV/AIDS. At that meeting, I and several other Heads of State in Africa pledged to commit more resources to the fight against HIV/AIDS. To demonstrate my commitment to this pledge, I have directed an additional 50,000 persons be placed on ARV annually starting from 2018. This is in addition to about 60,000 persons we are catering for in Abia and Taraba States.
The Federal Government is aware that procurement of health commodities from foreign sources is not sustainable for a country with a huge disease burden like Nigeria. In order to overcome this challenge, the Federal Government is working with relevant stakeholders to provide an enabling environment to promote the local manufacture of health commodities that meet global standards.
The Federal Government is aware of the huge financial requirements for health including HIV/AIDS and other infectious diseases. In this regard, the 2018 budgetary provision for Health will witness a substantial increase. However, this will not be adequate due to a number of other significant priorities. I therefore use this opportunity to call on State Governments and the Private Sector to support the Federal Government's aspiration to provide universal healthcare for all Nigerians.
As we hope to increase local resources for health in the coming years, it is important to establish effective accountability frameworks for the efficient use of resources. The Federal Government is not unaware of the tremendous contributions by Development Partners. I therefore wish to recognise the contribution of the United States Government; the United Kingdom; the United Nations system, the Global Fund; the World Bank; Bill and Melinda Gates Foundation and other International Partners. I wish to specially thank all organisations providing life-saving services to internally displaced persons in the Northeastern region of Nigeria.
I assure you all that my government will give adequate attention to the effective implementation of policies that will promote sustainable development in Nigeria.
I thank you all for listening.
His Excellency, Mohammadu Buhari GCFR
President and Commander – in – Chief of the Armed Forces
Federal Republic of Nigeria.