NACA Hosts Sixth National Council on AIDS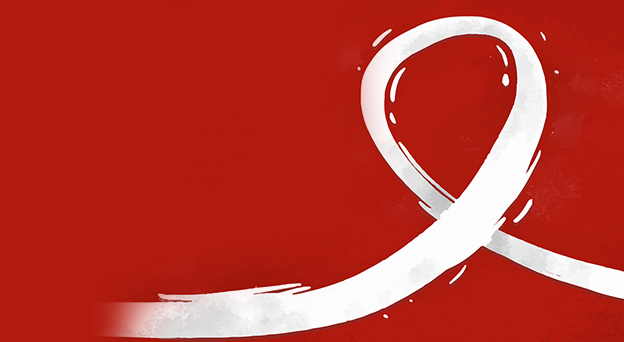 The National Agency for the Control of AIDS (NACA) held its 6th National Council on AIDS (NCA) at the Sheraton Hotels, Ladil Kwali Hall, Wuse Zone 4, Abuja, From the 17 to 19 May 2022. The theme of this year's event was "Innovative Approaches towards HIV Epidemic Control and Programme Sustainability at State Level."
The three-day event had in attendance 2lJ8 participants From 36 states of Nigeria and Abuja. The participants comprised NACA, relevant Ministries, Departments and Agencies, (MDAs), State Agencies For the Control of AIDS, (SACAs) and UN Agencies. Others were the United States President's Emergency Plan For AIDS Relief (PEPFAR), AIDS Healthcare Foundation (AHF), Implementing Partners, (IPs), Donors, Non-Governmental Organisations, (NGOs) Civil Society Organisations, (CSOs), and Networks involved in HIV issues.
The Acting Director of the Policy, Planning and Coordination Department, Mrs Funke Oki said, primary objective of the NCA was to review progress in the implementation of approved resolutions from the 5th NCA. She added that during the meeting a two­ day technical meeting would consider and recommend suitable memoranda for council deliberation and approval. In addition, a one-day council meeting would consider and approve memoranda recommended by the technical committee.
The NCA considered memoranda Planning and coordination submitted by stakeholders on various Department, Mrs. Funke Oki, said the issues bordering on the national response to HIV in Nigeria. It also agreed on policy resolutions to facilitate epidemic control and enhance the implementation of sustainable programmes for HIV prevention, treatment, care and support in Nigeria, especially at the sub-national level.
Designated stakeholders made presentations about their success stories during the first two days, which also featured technical sessions while the third day was exclusively for the council meeting.
Stakeholders submitted seventy two (72) memoranda addressing various aspects of national HIV response, which were considered by the NCA Council. They sought to address issues on governance and systems strengthening, programmes, Research, Monitoring & Evaluation and Resource mobilisation, finance and sustainability.
Three technical sessions were held within the two days, 18 memoranda were reviewed during the first technical session, 29 memoranda were reviewed during the second technical session and 28 were reviewed during the third technical session.
After proceedings,12 memoranda were recommended For the council's consideration and approval, Li1 memoranda were recommended For council notification, 13 memoranda were withdrawn and 6 memoranda were not recommended to the council.
There were Five presentations to highlight success stories in states. They include: Community PMTCT services in Lagos by Centre For Integrated Health Programmes (CiHP); the Rivers SURGE Project (IHVN Success Story) Health in All Policy (HiAP) by the World Health Organisation; the Prisons Study and Taraba State's presentation.
► NCA/06/01: Memorandum on the Status of Implementation of Resolutions of the 5th National Council Meeting
Resolution: Adopted
► NCA/06/04: Memorandum of the USAID-Funded Health Policy Plus Project on Strengthening Public Financial Management Processes in Enhancing Domestic Resource Mobilization at the Sub-National Level
Resolution: Approved
► NCA/06/05: Passage of the Anti-Discriminatory Law in Kogi State
Resolution: Noted
► NCA/06/06: Optimization of Coverage in Implementation of PMTCT Focused HIV Trust Fund (HTF), Through Involvement of SACAs, For Programme Sustainability
Resolution: Approved
► NCA/06/15: Memorandum of Association of Women Living with HIV and AIDS in Nigeria
Resolution: Approved
► NCA/06/16: Memorandum on the Need For SACAs Capacity Assessment towards Organizational Sustainability at Sub-National HIV Response.
Resolution: Approved
► NCA/06/19: Memorandum on Improving the Mother-to-Child Transmission of HIV (PMTCT) Coverage through the Community PMTCT Approach.
Resolution: Approved
► NCA/06/35: Folder System of Keeping HIV/AIDS Patients Record versus Electronic System of Keeping Other Patients Record in a Facility as a Nidus For Discrimination.
Resolution: Approved
► NCA/06/46: Memorandum of the USAID-Health Policy Plus Project on the National Domestic Resource Mobilization and Sustainability Strategy For HIV 2021-2025
Resolution: Approved
► NCA/06/56: Memorandum on the Need For World Bank Credit as a Gap Filling Funds For National and Sub-National HIV Response
Resolution: Approved
► NCA/06/66: Memo on the Need to Share Information and Data on the Federal Constituency Project Carried out HIV at Community Level with SACAs.
Resolution: Approved
► NCA/06/67: Memorandum of Accelerating Epidemic Control by Enhancing Access to Safe and Equitable HIV Services For Key Populations.
Resolution: Stepped down (prayers, to be amended)