NACA CALL CENTRE WILL PROVIDE RELIABLE HIV/AIDS INFORMATION AMONG YOUTHS – UN ENVOY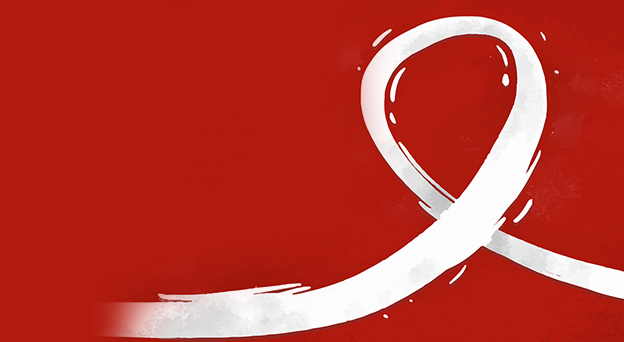 The United Nations Envoy on youths, Mr. Ahmad Alhendawi, has commended the National Agency for the Control of AIDS (NACA), for the initiative of setting up a National Call Centre to address issues of information about HIV/AIDS to Nigerians. Mr. Alhendawi gave the remarks when he paid a visit to the Acting Director General of NACA, Dr. Kayode Ogundemi in his office, Abuja.
In his remarks, the Ag. DG NACA said that the agency has worked closely with the United Nations in collective terms to see that the AIDS pandemic is reduced to its lowest level in the country. He further informed the visiting Envoy that "with the high rate of HIV/AIDS infection among youths and adolescents, direct partnership between the UN and NACA is a highly welcomed development which will go a long way in our collective quest in combating AIDS to an all time low".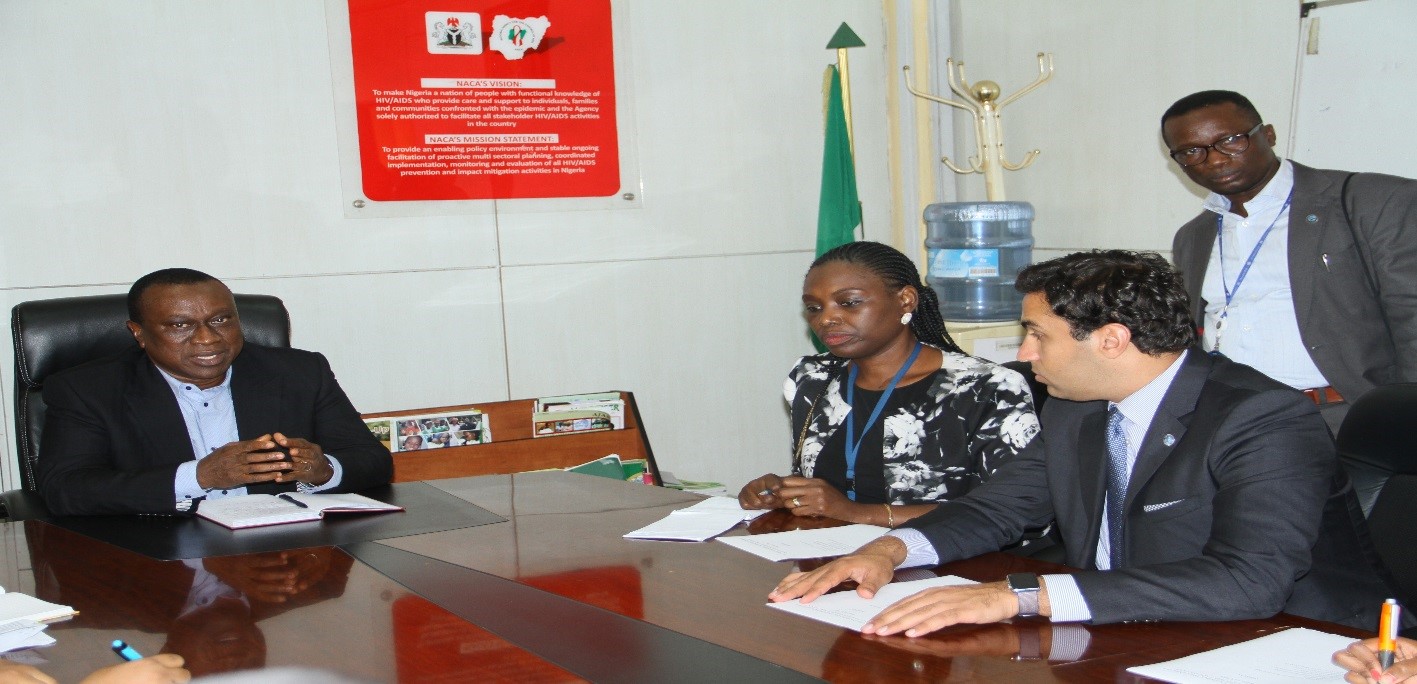 L-R: Ag. DG NACA, Dr. Kayode Ogunbemi, Dr. Victoria Isiramen (Rep. UNICEF) and the visiting UN Envoy on Youths, Mr. Ahmad Alhendawi (sitting; 3rd from Left).
Speaking on activities of the Call  Centre, Mr. Eno Effiong, an Assistant Director in NACA, stated  that the NACA Call Centre was set up to provide support information on HIV/AIDS related questions which include  Treatment, adherence as well as locations of nearest treatment sites across the country.
Mr. Effiong further disclosed to the visiting Envoy that a caller seeking such information can easily have access to the service when they dial 6222, which he said is toll free.
Further speaking, Mr. Effiong stated that with the data collated from the information gathered through confidential questioning by Nigerians, "the Call Center will serve as a starting point towards building on youth initiative programmes that will help sustain the fight against AIDS which has high prevalence among youths". He then informed on the MTV SHUGA Programme which he said NACA used as an avenue to target youths and adolescents on the need to live positive lifestyles.
In his remarks, the United States Envoy commended NACA on the Call Centre, stating that access to reliable information by youths will help them make well informed choices. He then acknowledged that "the concept will certainly bring about confidentiality among Nigerians which will not expose them to stigmatization which he said everywhere around the world still suffers from".
It was gathered that the NACA Call Centre attends to callers in any of five (5) preferred languages of either English, Igbo, Hausa, Yoruba, or Pidgin English.