DG NACA'S SPEECH AT WORLD AIDS DAY COMMEMORATION SERVICE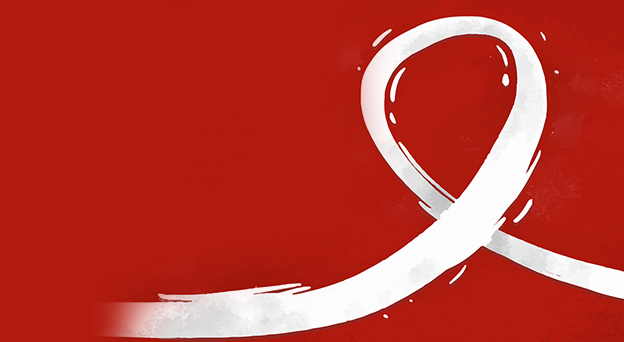 WELCOME REMARKS BY THE DIRECTOR GENERAL OF NATIONAL AGENCY FOR THE CONTROL OF AIDS, DR. SANI ALIYU AT THE EVENT OF 2017 WORLD AIDS DAY COMMEMORATION ORGANISED BY THE AGENCY ON 28th NOVEMBER 2017 AT THE BANQUET HALL, PRESIDENTIAL VILLA, ABUJA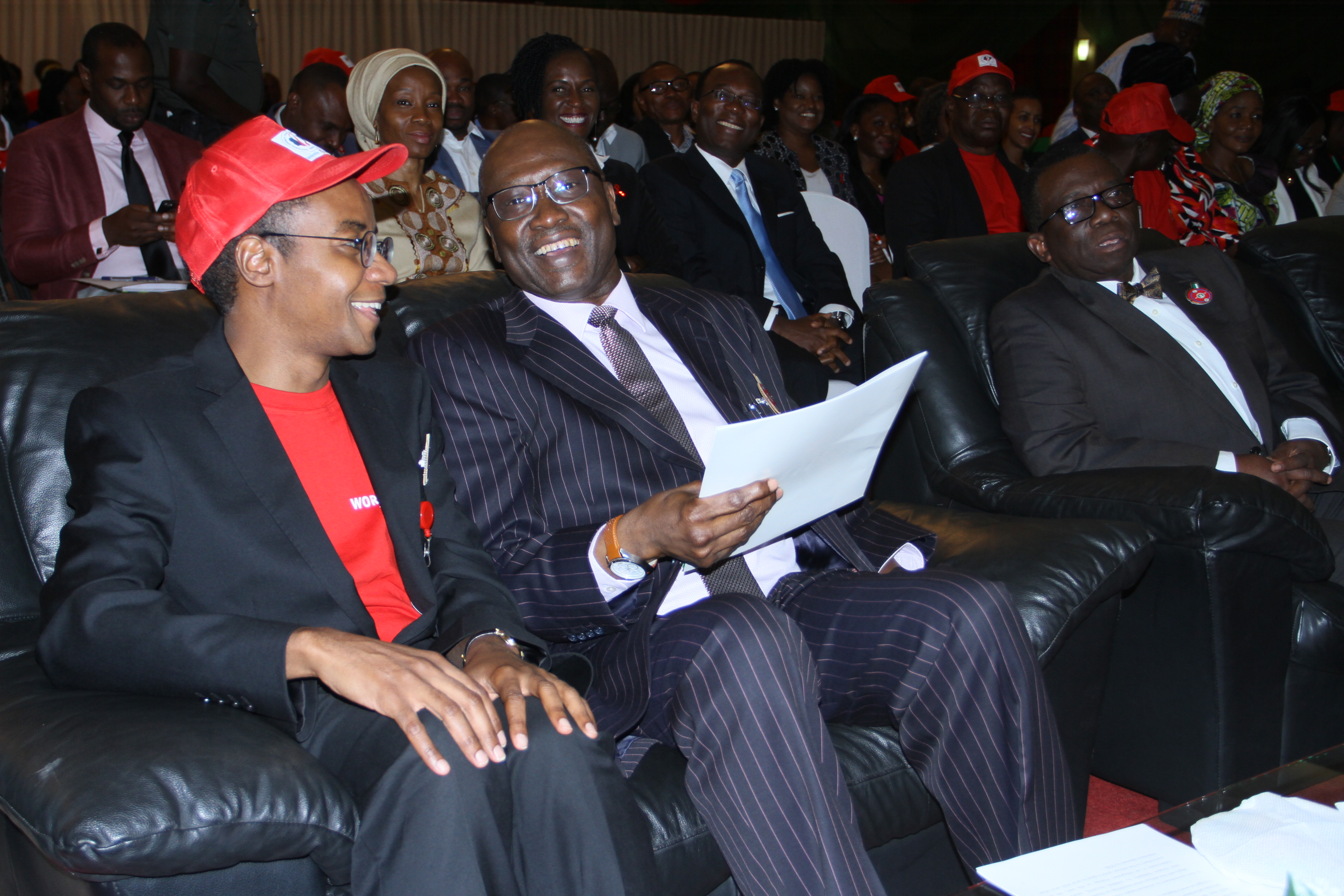 PROTOCOLS
 I welcome you all to this year's World AIDS Day commemoration event. in our view, the World AIDS day is not an annual ritual, it is an event to reflect on where have been, where we are and where we wish to be in our effort to end AIDS in Nigeria. Going by the theme of this year's World AIDS Day, "Right to Health; Make it Happen", it is time to do much more to put HIV/AIDS response at the centre of universal health coverage in Nigeria, which is the vision of the The National Health Policy of 2016. indeed, every Nigerian living with HIV has a right to antiretroviral therapy.
Since the first case of HIV was reported in Nigeria in 1986, we have averted about 1.5million deaths and over 5million new HIV infections. We reduced HIV prevalence from a peak of 5.8% in 2001 to 3.0% in 2014. In the last six years, we reduced new HIV infections by 56% and annual AIDS related death by 22%. Today, we have an estimated 3.2 million people living with HIV in Nigeria. Only recently, we achieved the milestone of identifying and placing over 1million persons living with HIV on life saving antiretroviral drugs. This means we are gradually "turning off the tap" of new infections while mopping up those who are infected and enrolling them into care in our ever growing ART programme. We are also gradually closing the unmet need gap for prevention of mother to child transmission. While we commend ourselves for these achievements, we acknowledge the huge unmet need for ART; only about one third of the 36 states and FCT have surpassed 50% ART coverage. The rate of Mother to Child transmission of HIV in Nigeria is still unacceptably high. We certainly need to do more at the federal and state levels to take ownership of our HIV/AIDS response and close the gaps.
If we must take our response to the next level, then we must address the challenges related to our health system infrastructure, unmet need for commodities, data quality, human resource for health and funding. These challenges constitute key barriers to universal access to HIV/AIDS services in Nigeria. It costs about N50,000 to provide ART to a person living with HIV over one year. With the size of our treatment programme (at over 1 million PLHIV on ART), we will require at least 50Billion Naira annually to keep them alive, while we require triple that amount annually to achieve and maintain ART coverage saturation in Nigeria.
This underscores the point that federal government alone should not left to bear this burden alone; state governments and the organized private sector must play their part. We certainly need to increase investment in the health of our citizens, optimize our response strategies and strengthen our coordination and accountability frameworks to achieve optimal returns on our investment in health.
His Excellency, Muhammadu Buhari GCFR President and Commander-in-Chief, Federal Republic of Nigeria demonstrated political will to improve access to ART in Nigeria when, a year ago, he launched the Fast Track Plan to place additional 50,000 Nigerians living with HIV on ART each year. He has also ensured that the 60,000 PLHIV receiving ART in Abia and Taraba States under the Presidential Treatment Programme continue to be served since the inception of this administration in 2015. In addition, the National Assembly has committed to the implementation of the National Health Act provision of 1% of the consolidated revenue fund for health from 2018.
I appeal to the Governors to align with the Federal Government's commitment to increased funding for HIV/AIDS, by committing at least 0.5 to 1% of their monthly federal allocation to address the unmet needs for HIV/AIDS in their respective states. This will go a long way in addressing the commodity unmet needs and health systems strengthening in their state. It is time for state ownership of their HIV/AIDS programmes as that is the only way to ensure sustainability. They should also ensure that their health insurance schemes provide for HIV/AIDS services. It is an obligation they owe the citizens who elected them into office.
NACA is working with the federal Ministry of Health and our development partners to conduct a national population based survey that will provide up to date data on the current burden of HIV/AIDS epidemic in 36 states and FCT. Beyond HIV burden, this survey will also provide reliable data on HIV incidence, rate of viral suppression among PLHIV on ART, and prevalence of hepatitis B and C. I thank the United States Government, The Global Fund and the United Nations for their support in this regard. The results of this survey will indeed, improve our understanding of our epidemic and provide more accurate and reliable data for planning and decision making.
Since my resumption as Director general NACA, we are committed to improving our systems and operations for increased efficiency and accountability. To this end, we embarked on a restructuring exercise with overall objective of repositioning NACA to effectively perform its coordination functions in the best interest of all stakeholders. I'm pleased to inform you that the report and recommendations of this capacity improvement exercise is now with the Secretary to the government of the Federation for his consideration. We are hopeful that the new NACA in the making will serve the interest of all stakeholders better and take the national response to where it ought to be.
I commend our development partners for their steadfastness and support over the years. I thank the civil society and all persons living with HIV in Nigeria for their support and constructive criticisms which made us better. I want to assure you all that we will ensure efficient utilization of resources, and bring to life, the principle of value-for-money across all programmes and funding streams.
Your Excellency, distinguished ladies and gentlemen, I thank you all for your attention.
Dr. Sani Aliyu
Director General
National Agency for the Control of AIDS