RENOVATION AND UPGRADE OF SELECTED PUBLIC HEALTH LABORATORIES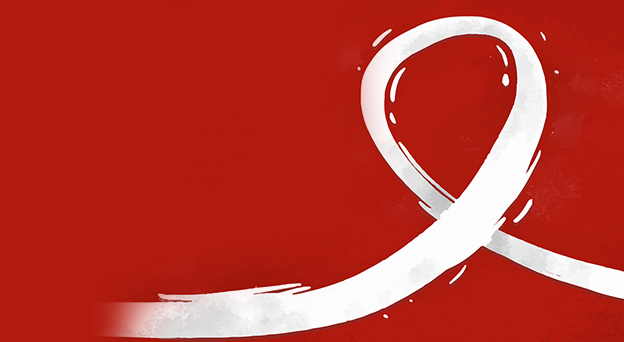 INVITATION TO BID FOR THE RENOVATION AND UPGRADE OF 9 SELECTED PUBLIC HEALTH LABORATORIES IN THE SIX GEOPOLITICAL ZONES IN NIGERIA AND THE NATIONAL EXTERNAL QUALITY ASSESSMENT LABORATORY (NEQAL) UNDER THE GLOBAL FUND RESILIENT & SUSTAINABLE SYSTEMS FOR HEALTH [RSSH] II PROJECT GRANT
Ref. No.: NACA/GF/RSSH/LABUPGRADE2022
Date of Issuance: 16th February, 2022
INTRODUCTION
The Government of Nigeria under the leadership of National Agency for Control of AIDS (NACA) in collaboration with the Sub recipients has received support from Global Fund to conduct renovation and upgrade of 9 selected public health laboratories spread across the six geopolitical zones in Nigeria and the National External Quality Assessment Laboratory (NEQAL) under the Global Fund Resilient & Sustainable Systems for Health [RSSH] II Project Grant which is aimed at strengthening and improving the health and well-being of the Nigerian people by identifying and addressing systemic issues affecting the optimal delivery of health services in Nigeria.
SCOPE OF WORK
Consequently, in accordance with NACA/GF Procurement guideline, NACA is calling for submissions for Tendering from qualified, interested, competent and duly established companies with proven record of experience in areas of laboratory upgrade to submit sealed bids as follows:
Please note that the password to unprotect the excel files is "BASH".
GENERAL ELIGIBILITY CRITERIA
Evidence of company registration (certificate of incorporation of the company) including Forms CAC2 and CAC7.
Company's Audited Accounts for the last 3 years (2018, 2019 and 2020)
Evidence of Company Income Tax Clearance Certificate for the last three years (2018, 2019 and 2020) valid till 31st December, 2021; with Minimum Average Annual Turnover of N50 million for referenced years.
Evidence of Pension Clearance Certificate valid till 31st December, 2021;
Evidence of Industrial Training Fund (ITF) Compliance Certificate valid till 31st December;
Evidence of current Nigeria Social Insurance Trust Fund (NSITF) Clearance Certificate valid till 31st December, 2021;
Evidence of Registration on the National Database of Federal Contractors, Consultants and Service Providers by submission of Interim Registration Report (IRR) expiring on 31/12/2021 or valid Certificate issued by BPP;
Sworn Affidavit disclosing whether or not any officer of the relevant committees of the National Agency for the Control of Aids or the Bureau of Public Procurement is a former or present Director, shareholder or has any pecuniary interest in the bidder and to confirm that all information presented in its bid are true and correct in all particulars;
The minimum validity period of the Tender should be One Hundred and Twenty (120) Days
Evidence of financial capability to execute the contract by submission of Reference Letter from a reputable commercial bank in Nigeria, indicating willingness to provide credit facility for the execution of the project when needed.
Verifiable documentary evidence of at least three (3) similar jobs executed in the last five (5) years including Letters of Awards or Job Completion Certificates.
Evidence of experience in Infrastructural upgrade of public health laboratory or molecular diagnostic laboratory BSL II at the minimum and experience in the construction of a BSL III laboratory would be an advantage.
Company's Profile with the Curriculum Vitae of Key Staff to be deployed for the project, including copies of their Academic/Professional qualifications COREN, ARCON, CORBON, QSRBN etc.
All documents for submission must be transmitted with a Cover Page indicating LOT(s) of interest and a covering/Forwarding letter under the Company / Firm's letterhead paper bearing amongst others, the Registration Number (RC) as issued by the Corporate Affairs Commission (CAC), Contact Address, Telephone Number (preferably GSM No.), and e-mail address.
Where possible, provide reference letters from at least Three (3) reputable organizations, preferably NGOs, attesting to active or past business relationship and level of performance (the letters or lists must have relevant addresses, contact persons, telephone numbers and emails) for due diligence confirmation.
All documents for submission must be paged and arranged in a table of contents in the order of the eligibility criteria/requirements.
COLLECTION OF TENDER DOCUMENTS
The Standard Bidding Document (SBD) can be downloaded from this link;
https://www.naca.gov.ng/wp-content/uploads/2022/03/SBD_Upgrade-of-10-Lab-Renovation-Updated-commented-updated-14th-Feb-2022-1.pdf
SUBMISSION OF TENDER DOCUMENTS
Prospective bidders are to submit bid for each of the items desired, three (3) hard copies each (one original & two copies) of the requested documents and financial bid. Thereafter, the Tenderer shall enclose the original of the Technical bid with copies in one (1) envelope and the original of the Financial bid with copies in another envelope, duly marking the envelopes as "Technical" and "Financial." The two (2) envelopes shall then be enclosed and sealed in one (1) single outer envelope.
You are expected to submit soft copy (in a flash) of the financial Proposal in excel format as presented in the BOQ.
Prospective bidders can submit their documents as a Joint Venture with relevant documents provided.
A Company is allowed to bid for any location of its choice but cannot bid for more than Two (2) LOTs. Tenderers who bid more than 2 lots will be disqualified Email submissions are NOT ALLOWED
DEADLINE FOR SUBMISSION
The deadline for the submission of Tender should not be later than 12 noon of 16th March 2022 at the Office of the Head of Procurement, Ground Floor, NACA main building, 3 Ziguinchor Street. Wuse Zone 4. Abuja
GENERAL INFORMATION
Bids must be in English Language and signed by an official authorized by the bidder;
Technical proposals will be opened first during bid opening while bidder that are technically successful will be invited later for financial bid opening.
Bids submitted after the deadline for submission would be rejected;
NACA reserves the right to evaluate and award per lot;
Bidders are not allowed to bid for more than one zone;
NACA is not bound to contract any bidder and reserves the right to annul the Procurement process at any time without incurring any liabilities in accordance with Section 28 of the Public Procurement Act 2007.
GLOBAL FUND CODE OF CONDUCT
The firm shall get acquainted with the global fund code of conduct for suppliers using this link below: https://www.theglobalfund.org/media/3275/corporate_codeofconductforsuppliers_policy_en.pdf
Responding to this advert shall serve as an acknowledgement to abide by the Global Fund Code of Conduct for Suppliers.
Whistle blowing Policy
Suppliers are encouraged to send information on any infraction or grievances to the dedicated email account: [email protected]
NOTES/DISCLAIMER
NACA shall verify any or all documents and claims made by applicants and will disqualify bidders with falsified documents and claims.
If it is determined that submitted documents and claims have been falsified, the bidder may face prosecution in a court of Law.
NACA shall not be held responsible for any disqualified proposal because of any omission or deletion relating to the submission guidelines.
This advertisement shall not be construed as a commitment on the part of NACA to award a contract to any Contractor, nor shall it entitle any Contractor submitting documents to claim any indemnity from NACA.
NACA is not bound to shortlist any bidder, and reserves the right to annul the bidding process at any time without incurring any liabilities or providing reason.
Signed
Management.