EXPRESSION OF INTEREST (EOI) FOR THE ENGAGEMENT OF CONSULTANT TO SUPPORT THE UNIVERSITY OF MARYLAND, BALTIMORE (UMB), A SUB-RECIPIENT TO THE NATIONAL AGENCY FOR THE CONTROL OF AIDS(NACA) TO ENSURE VALUE FOR MONEY, EFFECTIVENESS AND COMPLIANCE IN THE IMPLEMENTATION OF THE GLOBAL FUND GRANT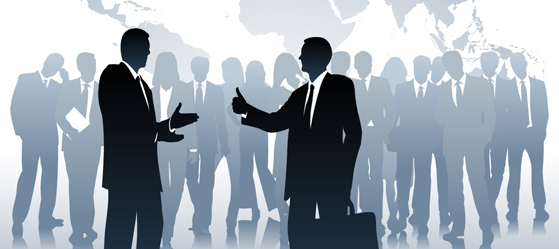 Job Title:     FINANCIAL MANAGEMENT AND COMPLIANCE ADVISORDuration:     7 MONTHS (SEPTEMBER 2018-MARCH 2019)Start Date:    SEPTEMBER 1, 2018Location:      ABUJA, NIGERIA

Background:

National Agency for the Control of AIDS coordinates the National HIV/AIDS response, providing guidance to all implementing entities, coordinating and reporting on the attainment of national objectives of the response while ensuring that resources are used in the most efficient manner. NACA's mandate is to ensure efficient and effective coordination of the national response leading ultimately to the attainment of universal access to HIV prevention, treatment, care and support services for all Nigerians.

Nigeria is a Federal State with 36 semi – autonomous States divided into 6 geopolitical zones and the Federal Capital Territory (FCT). Over the years since 2001, NACA and the states have partaken in various grants and credits from the Global Fund and World Bank, funds and support from the Government of the Federation as well a host of other funding sources to stop and reverse the trend of HIV/AIDS in Nigeria. Successive reviews have shown a mix of successes and failures, which over time has shaped the structure and operation of the national response.

NACA has engaged the University of Maryland, Baltimore (UMB) as a sub-recipient for the implementation of activities relating to the National AIDS Impact Indicators Survey (NAIIS). A key determinant to ensure that UMB can discharge its mandate is the deployment of a robust and responsive fiscal management and compliance system and a responsive, transparent and acceptable procurement system in line with the Global Fund's policies.

 

Problem Statement:

As part of Global Fund Sub-Recipient engagement process, NACA conducted a capacity assessment of University of Maryland, Baltimore focusing on key areas of;

Financial Management;
Programmatic Management;
Compliance to legislation.

During this process NACA identified two key weaknesses;

The SR's lack of experience in the implementation of Global Fund grants;
Lack of evidence to support capacity for large scale procurement activities.

There is a need to appoint a financial management and compliance advisor to support UMB in addressing the issues identified by the assessment, in addition to other fiscal issues that may come to light, under the supervision of the NACA GF Finance Team Lead.

The purpose:

NACA intends to engage the services of a Financial Management and Compliance Advisor for a period of seven (7) months, to provide hands-on support to the UMB, advise on and devise innovative mechanisms and processes to improve performance and provide support to accelerating the implementation process, improve efficiency of service delivery and ensure compliance with grant agreements and policies.

The Advisor will review UMB's financial management, audit, procurement and human resources policies and procedures manuals together with the Global Fund guidelines/requirements relating to finance, procurement and audit. Based on this review and in collaboration with the NACA Finance team, the Advisor will develop mechanisms and tools to ensure that the UMB fully complies with the applicable guidelines in a bid to strengthen financial management. The Advisor will also support capacity strengthening of the UMB financial and procurement teams to better support the grant implementation.

3.1    Principles of Operation: in engaging the Financial Management and Compliance Advisor several principles (NACA Charter) will be observed and enforced;

Professionalism: NACA in leading the National Response to HIV/AIDS by addressing causes and effects, will lead by example, recognizing that the funds provided to us is public money given in trust and to be treated as such.
Transparency and Honesty: We are accountable to the public and respect the views and direction of Government.
Innovativeness: That we strive to do things differently and better to achieve better and more effective results, in a context-specific and evidence-based manner.
Ambitious: That we will be ambitious but cautious in our drive for excellence.
Responsible and accountable: That we are responsible for delivering the results we have committed to, with a clear understanding of our role and the role of others in delivering the Government's policy on addressing the HIV/AIDS pandemic. We are accountable for effectively managing programme risk and performance.
Proportionate and balanced: That we use common sense and good judgement to present reasoned, evidence- and risk-based proposals that are appropriate for the situation, the information available and level of urgency.
Collaborative: That we will work and learn together and help and support each other within and outside the organization. We will also collaborate with partners across Government and globally to create effective partnerships to deliver and sustain results.

Goals of the Assignment:
The Advisor will undertake the objectives below in close collaboration with NACA Finance team and the Global Fund Fiduciary Agent (FA) embedded in NACA. The objectives of the assignment are as follows: Work with the FA and the NACA Finance Team to strengthen control systems and protocols to mitigate fraud and misuse risks, ensure compliance with statutory & donor grant regulations and the accuracy and timing of UMB reports and, as necessary, promote practices and design tools to address identified gaps and provide technical assistance to implement the suggested structural and operational changes to improve efficiency and effectiveness.
Work with the FA and NACA Finance Team to monitor budget performance, eligibility of payments, advances and liabilities, assess requests for funding for accuracy, justification and authorization and be responsible for signing-off on all payment vouchers before payment.
Work with the UMB to ensure compliance with its procurement systems, guidelines, and vendor selection & contracts awarded for procurements & advise on negotiated transactions.
Participate in financial meetings, procurement selections, implementation inspections & audit discussions.
Work with relevant actors within the UMB to identify structural and operational challenges and inefficiencies in the financial management system.
Work with the GFA and the NACA Finance Team, to address identified financial and procurement weaknesses and implementing mitigating and corrective measures to ensure UMB complies with all expected financial management and procurement policies, process and practices.
Conduct assessments on a need basis and also use previous exercises to come up with recommendations to strengthen the financial management of the SR and support in the implementation of change management activities.

Responsibilities:

The Advisor will undertake the responsibilities below in close collaboration with the NACA Finance Team to:

Planning and Budgeting;
Assist UMB in review of reprogramming request before submission to TGF;
On a quarterly basis prepare an update to UMB and NACA of grant absorption analysis;
Participate in UMB/NACA meetings discussing budget absorption and assist UMB prepare clear guidelines on fast-tracking implementation. Communicate on a timely basis to UMB and NACA any implementation bottlenecks thereof.
Internal Control Strengthening;

Review procedures manual in place (Finance, Procurement, HR and Travel) for adequacy and compliance. Where controls are weak, suggest immediate areas requiring improvements;
Ensure effective controls are in place over the use of Global Fund grant and that all payments are legitimate, justified and represent value for money;
Ensure that financial records for all transactions are maintained accurately and on a timely basis;
Work with the NACA Finance Team to identify potential areas of compliance vulnerability and risk. Develop/maintain and implement by following up corrective action plans (audit/issues matrix) for resolution of problematic issues and provide general guidance on how to avoid or deal with similar situations in the future.

Accounting and Operations;

Verify payment requests:

Coherence with approved workplan, Budget, M&E/PSM Plan;
Compliance with Procedures, Guidelines and Manuals;
Document completeness & accuracy;

Support SR in:

Maintaining books of accounting;
Performing monthly bank reconciliations;
Performing accounting close out procedures.

Co-sign all payments
Procurement;

Verify that the SR has clear mechanisms in place to carryout procurements and there is adequate separation of duties;
Verify all procurements are within procedure, the tendering process is competitive and open, and there is integrity throughout the process;
Verify all health and non-health procurements (integrity, transparency and competitiveness);
Verify that all procurements activities are properly documented and there is adequate evidence & information for review by 3rd

Financial Reporting;

Ensure that financial reporting to the Principal Recipient is accurate, timely and in accordance with the Grant Agreement and the applicable policies and regulations of the Global Fund;
Review any disbursement request from SR before it is transmitted to the PR;
Support SR's preparation and submission of Financial Statements;
Support SRs in generating PU/DR Reports;
Support the LFA and external auditors by providing the necessary information and documents;
Attend weekly GF grant management meeting and provide weekly reports and updates to NACA management.

Audit and Oversight;
Review Annual Financial Statements before submission to External Auditors;
Assist UMB prepare for External Audit;
Participate in EA entrance and exit meetings
Staffing and Capacity Building

Provide hands-on capacity building to UMB staff;
Identify UMB staff capacity and recommend appropriate trainings to address any capacity gap.

Deliverables (period of 7 months):

Submit monthly activity report to the NACA;
Within the first one month submit review comments on UMB finance. procurement manual, HR and Travel policy. List of acceptable tools and acceptable mechanism to use to track operations compliance;
On bi-monthly basis submit a matrix of audit/issues findings to NACA with clear action plans. This report shall also include any potential/actual areas of risk or non-compliance;
On a quarterly basis and following TGF reporting calendar, provide reports of grant performance with clear guidelines/action plan for improvement reflected through changed implementation plans (procurement plan, workplan, & training plan). .
Ensure timely submission of monthly, quarterly and semesterly report to the PR;
Submit grant closure workplan 2 months to end of contract /or completion of activities (whichever is earlier). Oversee grant close-out and ensure UMB submits in a timely and acceptable manner all financial and programmatic close-out reports;

Qualifications/Requirements (General):

Minimum of master's degree in accounting or equivalent in Financial Management, Programme Management or Business Administration.
Membership of either ACCA, ICAN or equivalent professional accounting body.
10-12 years working experience in health planning, financial management, monitoring and evaluation of health programmes at the national levels would be an advantage.
Strong writing, communication and facilitation skills;
Knowledge and understanding of HIV/AIDS issues in Nigeria, regionally and internationally and familiarity with issues and linkages between HIV/AIDS, poverty and gender.
Knowledge of TGF policies and procedures is an advantage
Experience in working with Government, public agencies, UN Agencies, CSOs and communities in Nigeria, and familiarity with GF policies, procedures, budgeting and guidelines.
Ability to meet tight deadlines and to work effectively in a multi-cultural environment;

TERMS AND CONDITIONS
The Consultant to Support the University of Maryland, Baltimore (UMB), a Sub-recipient to the National Agency for the Control of AIDS(NACA) to ensure value for money, effectiveness and compliance
acknowledgement to NACA office at the address stated in paragraph 11 below or info@naca.gov.ng.
The cover letter submitted with the Curriculum Vitae (CV) must be signed
Interested Consultant may obtain further information on Term of Reference (ToR) via the Agency's website or obtain hard copy at the same address stated in paragraph 6 below from 0900 to 1530 hours local time Mondays to Fridays (except weekends and public holidays).
Submission must be delivered/received to in the implementation of the Global Fund Grant to NACA shall be for a fixed term of 7 months- September 2018 to March 2019.
Submission must be in English language only, in four (4) copies (one original and three copies) sealed in an envelope clearly marked "Lot No and Description" and dropped in the Tender Box provided with the same address/mail on or before 1200 noon local time on or before Friday 14th September 2018.
All submissions shall be opened immediately on the same date at the NACA Conference Room immediately after closing.

9.     GUIDELINE FOR SUBMISSION AND OPENING OF DOCUMENTS

Curriculum Vitae (CV) must be in English Language and submitted in four (4) copies (one original & three copies) in a sealed envelope clearly marked at the topmost right corner "Financial Management and Compliance Advisor" and the Name, Address, Email and Phone Number of the Consultant boldly written at the back of the envelope, with acknowledgement to NACA office at the address below or send to mail info@naca.gov.ng.

Submission of application closes on Friday 14th September 2018 by 12 noon, and the submission received will be opened immediately after closing at NACA Conference Room (Ground Floor) in the presence of firms representatives that choose to attend.

 

ADDRESS FOR INFORMATION AND SUBMISSION OF BIDS

Attention:

Head Procurement and Supply Chain Management

National Agency for the Control of AIDS (NACA)

Ground Floor Room 1.08

Plot 823, Ralph Shodeinde Street Central Business District, Abuja.

Email: info@naca.gov.ng

Tel: +234-9-4613726-9 Fax: +234 94613700

NOTES/DISCLAIMER
Late submissions will not be accepted.
NACA shall verify any or all documents and claims made by applicants and will disqualify consultants with falsified documents and claims.

iii.       If it is determined that submitted documents and claims have been falsified, the consultant may face prosecution in a court of Law.

NACA shall not be held responsible for any disqualified proposal as a result of any omission or deletion relating to the submission guidelines.

iii.      This advertisement shall not be construe a contract to any Consultant, nor shall it entitle any Consultant submitting documents to claim any indemnity from NACA.

NACA is not bound to shortlist any Consultant, and reserves the right to annul the bidding process at any time without incurring any liabilities or providing reason. .

Signed

Management.