Engagement of State Engagement Consulting Firm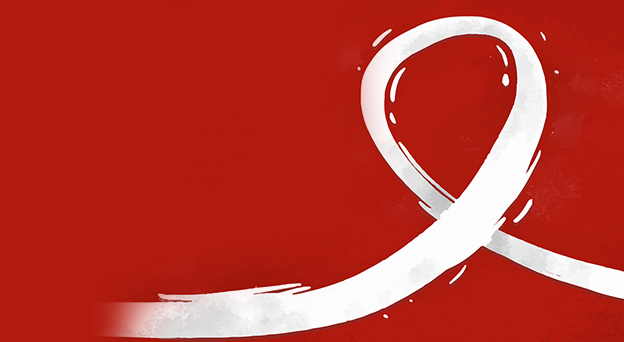 Background
The Global Fund to Fight AIDS, Tuberculosis and Malaria provide resources to support resource-constrained countries to implement national plans and meet health goals toward achieving Universal Health Coverage (UHC). The 2021-2023 Global Fund Resilient and Sustainable Systems for Health (RSSH) grant to Nigeria will contribute to making foundational changes to strengthen the health systems in Nigeria to ensure positive treatment outcomes for citizens by:
Providing effective leadership and an enabling policy environment that ensures adequate oversight and accountability for the delivery of quality health care for sustainable development of the national health system
Strengthening the procurement and supply chain management system for efficient health service delivery
Strengthening the National Health Management Information System (NHMIS)
Ensuring equitable, safe, appropriate, quality, and effective laboratory services to meet current and future needs
Promoting community engagement for sustainable health development
The State Engagement approach of the RSSH grant 2021-2023 is designed to contribute to strengthening the health system through targeted interventions at the state level for improved health outcomes. States will be empowered to manage health programs, leverage domestic resources and plan for sustainability. State engagement as an approach will involve empowering states and building states' capacity to plan, coordinate, manage, and improve the coverage and monitoring of ATM-related services and health systems strengthening efforts.
The RSSH grant is supporting seven states to conduct priority health systems strengthening interventions. Each state's activities are determined by the state's priority needs resulting in a diverse set of activities.
Objectives
To provide technical assistance, supervise, coordinate and certify the implementation of state led RSSH activities to improve ATM services
To build the capacity of selected states on Global Fund grant implementation requirements and guidelines.
Scope of work
Support capacity development of the state government and key structures in programme coordination, financial management and requirements, procurement, risk management and M&E.
Support capacity development of the state government and key structure on GF grant implementation requirements and guidelines.
Carry out a 360-degree capacity assessment of the states and develop capacity-building plans

Develop the necessary guidelines, templates and manuals
Train designated staff
On-job mentoring and supervision

With support from the PR, FA and state government staff, handle disbursement and payments for activities as per the approved Workplan and set guidelines while ensuring that all participants hold a bank account
Carry out mentoring and supportive supervision for activities in the state
Support the state to develop and submit detailed quality programmatic and technical reports/deliverables for all RSSH/GF activities in the states
Submit the following detailed financial and programmatic reports/deliverables for all RSSH/GF activities in the selected states.
Financial reports will include a cashbook, bank reconciliation, budget vs actual, variance analysis, and retirement of all funds (participants lists, hotel receipts, accommodation receipts, DSA sign-off sheets, etc).
Programmatic reports will include quarterly reports on the progress of grant implementation, indicators, reports of capacity building activities, capacity assessment reports and recommendations.
Monitoring and assessing the state's performance (through a biannual assessment activity)
Monitor, assess, and ensure states comply with all terms and conditions of the GF and approved budget
Initiate and ensure that an audit is performed annually by the end of the first quarter of the next year.
Ensure an asset register is maintained, assets are insured, and a verification exercise is carried out the end of the year and completed by the first quarter of the next year.
Conduct the final review of completed "projects" and process close-outs.
Support the states to document successes at the end of the project such as technical reports and scientific publications
Monitor and support states to ensure sustainability/continuity of activities supported through RSSH/C19RM grant
Submit a monthly report of TSO activities
Duration
06 months- July to December 2022. To be renewed based on performance.
Location
Seven states: Jigawa, Cross River, Nasarawa, Ekiti, Anambra, Gombe and Kaduna
Deliverables
Work plan for the support to the states with timeline, milestones, indicators, and risk assessment and mitigation approaches
Biannual capacity assessment reports of states to track baseline data
States needs and capacity assessment and plans to support identified needs
Guidelines and tools for states
Submit monthly progress reports including reports of non-compliance and corrective actions
Reports for routine joint supervisory visits
Routine programmatic reports submitted by the state
Routine programmatic and financial reports of the TSO operations in the state
Bi-annual performance evaluation report for states
Annual audit report for the state
Fixed Asset register for each state
Success story compilation
Close-out report
PR Oversight
PR will provide programmatic and financial oversight of the functions of the TSO. Due to the varied scope of the state-led activities, all Technical Leads (STSs and Advisors) will be involved in this responsibility
In collaboration with the PR will ensure compliance in disbursement, documentation and programmatic and financial report
The TSO will be managed by the CSS team headed by the Senior Technical Specialist and closely supported by the State Engagement Officer and the PR Finance team.
Oversight activities will include
Monthly meetings with TSO (and preferably including focal persons from the states)
Monitoring
Reporting
| | | |
| --- | --- | --- |
| S/No | Type of Report | Frequency |
| 1. | Programmatic reports | Quarterly |
| 2 | Monthly report (programmatic and financial) | Monthly |
| 3. | Financial reports (these include expenditure reports by budget lines/activity, a cashbook, bank reconciliation, budgeted vs actual, variance analysis, retirement from the states) | Quarterly |
| 4. | Capacity assessment report |  Six-monthly |
| 5. | Close-out reports | At the end of the activity |
Qualifications/Experiences/Competencies of the firm
Any candidate firm must have experience and expertise in the following functional areas:
Project Management and financial management for at least 10 years
Management of a Global Fund grant in the last 5 years.
Evidence of government stakeholder engagement, Ministry of Health or other appropriate ministry
Work experience cutting across the multiple geo-political zones in Nigeria
Familiarity with HIV/AIDs, TB, Malaria programmes and health systems strengthening is an added advantage
Providing program and financial support to a government agency or an NGO on behalf of a donor agency
Ability to conduct M & E activities (assessment, monitoring)
Adequate capacity to deploy staff to any of the states
 Number of staff Technical staff required
The firm/organization is required to have at least four core technical and finance staff with and well-established project management structure. The organisation should take full responsibility of its terms of reference and independently deliver the project with minimum intervention from NACA. NACA will provide technical and financial, guidance and oversight. The organisation should be able to interact well with the state government. The minimum qualifications of the key technical staff required for the work are as follows
General Eligibility Criteria
GENRAL ELIGIBILITY CRITERIA
Evidence of Certificate of Incorporation with the Corporate Affairs Commission (CAC) including Form CAC1.1 or CAC02 and CAC07.
Evidence of Company's Income Tax Clearance Certificate for the last three (3) years (2019, 2020 and 2021) valid till 31st December, 2022.
Evidence of Pension Clearance Certificate valid till 31st December, 2022
Evidence of Industrial Training Fund (ITF) Compliance Certificate valid till 31st December, 2022.
Evidence of current Nigeria Social Insurance Trust Fund (NSITF) Compliance Certificate valid till 31st December, 2022;
Evidence of Registration on the National Database of Federal Contractors, Consultants and Service Providers by submission of Interim Registration Report (IRR) expiring on 31/12/2022 issued by the BPP.
Sworn Affidavit:
Certifying that the company is not in receivership, insolvency or bankruptcy. Stating that no officer of NACA or Bureau of Public Procurement is a
Director or Shareholder or has any pecuniary interest in the bidder.
Also, that none of the Directors of the Company has been convicted for a criminal offence in relation to fraud or financial impropriety in any court in Nigeria or elsewhere.
And that all information presented in the bid is true and correct in all particulars.
Company's Audited Account for the last three (3) years (2019, 2020 and
2021)
Reference Letter from a reputable commercial bank indicating willingness to provide credit facility for the execution of the project when needed;
Company's profile with the Curriculum Vitae of the Key Staff to be deployed for the consultancy, including copies of their Academic/ Professional qualifications;
Verifiable document of 3 similar jobs executed in the last five (5) years including Letter of Award,
The minimum validity period of the Tender should be One Hundred and Twenty (120) Days:
Signed Cover letter attached to the technical submission with the company's letter head. Any submission with a cover letter will be disqualified:
COLLECTION OF REQUESTS FOR PROPOSAL (RFP) DOCUMENT
The Request for Proposal (RFP) can be downloaded from this link;
https://naca.gov.ng/wp-content/uploads/2022/08/SBD-ENAGAGEMENT-OF-FIRM-FOR-STATE.pdf
SUBMISSION OF TENDER DOCUMENTS
Prospective consulting firms are to submit three (3) hard copies  (one original & two copies) of the requested documents and financial bid. Thereafter, the Tenderer shall enclose the original in one (1) envelope and all the copies of the Tender in another envelope, duly marking the envelopes as "Engagement of State Consulting Firm" and "FINANCIAL." The two (2) envelopes shall then be enclosed and sealed in one (1) single outer envelope after registration using the NACA bid register.
Prospective bidders can submit their documents as a Joint Venture with relevant documents provided in line with the requirements stated in the SBD.
DEADLINE FOR SUBMISSION
The deadline for the submission of Tender should not be later than 12 noon of 31st  August , 2022. Clarification can be obtained at the Office of the Head of Procurement, Ground Floor, NACA main building, 3 Ziguinchor Street. Wuse Zone 4. Abuja. The bids will be opened immediately after close of submission.
GENERAL INFORMATION
Bids must be in English Language and signed by an official authorized by the bidder;
Bids submitted after the deadline for submission would be rejected;
NACA reserves the right to evaluate and award per line item and in the event of exigency, NACA may vary the quantities/quality of the items during the time of evaluation, award and execution of contract with respect to this invitation to tender;
NACA is not bound to shortlist any Consultant, and reserves the right to annul the bidding process at any time without incurring any liabilities or providing reason.
12.0        ADDRESS FOR INFORMATION AND SUBMISSION OF PROPOSALS
Attention:
Head Procurement
National Agency for the Control of AIDS (NACA) 
Ground Floor Room 1.08
No. 3 Zinguinchor Street, Beside AEDC Office, Wuse zone 4, Abuja
Email: [email protected]
Tel: +234-9-4613726-9 Fax: +234 94613700
13.0 GLOBAL FUND CODE OF CONDUCT
You shall get acquainted with the global fund code of conduct for suppliers using this link below: https://www.theglobalfund.org/media/3275/corporate_codeofconductforsuppliers_policy_en.pdf
Accepting this invitation shall serve as an acknowledgement and agreement to abide by the Global Fund Code of Conduct for Suppliers.
Notes/Disclaimer
Late submissions will not be accepted.
NACA shall verify any or all documents and claims made by applicants and will disqualify consultants with falsified documents and claims.
If it is determined that submitted documents and claims have been falsified, the consultant may face prosecution in a court of Law.
NACA shall not be held responsible for any disqualified proposal as a result of any omission or deletion relating to the submission guidelines.
This advertisement shall not be construe a contract to any Consultant, nor shall it entitle any Consultant submitting documents to claim any indemnity from NACA.
NACA is not bound to shortlist any Consultant, and reserves the right to annul the bidding process at any time without incurring any liabilities or providing reason.
Signed
Management.