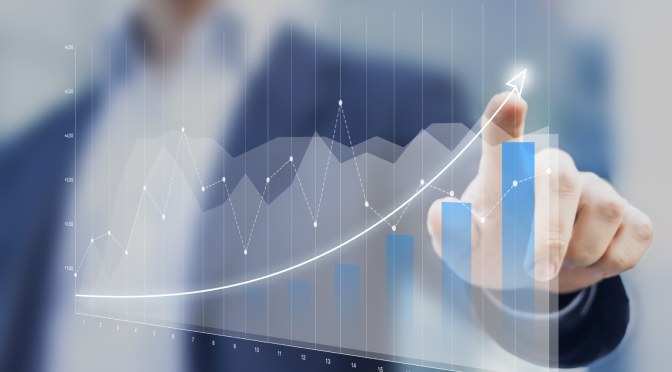 EXPRESSION OF INTEREST (EOI) FOR THE ENGAGEMENT OF SAP CONSULTANT TO SUPPORT MAINTENANCE OF HARDWARE TO THE NATIONAL AGENCY FOR THE CONTROL OF AIDS (NACA).
Background:
National Agency for the Control of AIDS (NACA) is a Government Agency with the responsibility of coordinating the Nigerian National Response to HIV/AIDS and other related diseases. NACA currently use the SAP accounting system (FICO module) to record its financial transactions. The overall goal of the SAP system is to enhance NACA's primary financial, accounting, budgeting and reporting functions and capability.
NACA intends to outsource the SAP support to SAP consultant to provide On-site and off-site support for four (4) months
The SAP consultant shall possess relevant SAP certifications and shall provide first level support for SAP all in One infrastructure which includes all system maintenance requirements. His/her duties will include:
Providing professional, objective and impartial advice to NACA with regards the subject matter of this Agreement;
Implementing defined process to deliver service levels;
Meeting response times associated with the priority assigned to incidents and service requests;
Appropriately categorizing requests into correct priority level based on categorization;
Generating monthly reports on service level performance;
Notifying NACA of all scheduled maintenance;
Make all reasonable endeavors to be available at all times for meetings and consultations on reasonable notice as required by NACA in connection to this Agreement;
Discharging duties under this Agreement with all due care, skill and ability;
Any other issues around servicing and maintenance that may arise during the duration of this contract.
OURS OF COVERAGE
The hours of coverage shall cover NACA's working hours of 0800 to 1700 hours, Monday to Friday. The help desk team shall ensure that issues are speedily resolved and shall have an operational work time of 0800hours to 2000hours.
RESPONSE TIME
Emergency/Major Incidents
Events that occur outside of these normal working hours and require immediate attention shall be classified as an emergency. System changes that are not part of maintenance shall also be treated as an emergency. The consultant shall bear the cost of such emergency maintenance. The response time for emergencies shall be within 4 hours.
Minor Incidents
A minor incident includes an inability to carry out a process within the SAP resulting in an error message. The response time for minor incidents shall be within 2 working days.
Clarifications/Questions
Requests for clarifications and answers to questions shall be escalated to minor incidents and if these require demonstrations or person-to-person training, shall be dealt with within 2 working days.
PRIORTISING
The Consultant shall work and resolve issues based on NACA's prioritization process. Prioritization shall consider the following factors;
Closeness to NACA accounting period closure;
NACA Management team MIS requirements;
Visit by Local Funding Agents and other assurance provider;
How many people are affected by the service request?
How many processes are affected by the request?
DISASTER RECOVERY
The Consultant shall periodically take offsite back up of the SAP production data. This ensures that in the event of a disaster, the system can be restored within the shortest possible time ensuring minimal loss of data.
Deliverables (2 months):
The  NACA  requires  the  services  of  a  SAP  solutions  provider  to  provide  day  to  day maintenance and support of the NACA's accounting system which is the Financial Accounting (FI) and Controlling (CO) modules, as well as effective skills transfer and capacity building of NACA's accounting staff and the MIS / IT department. The support services shall include but not be limited to:
Creation of the Chart of Accounts as proposed by NACA.
Definition and maintenance of accounting periods, month-end closing of the books, including provision to prohibit access to already closed periods.
Definition of transactions types to help with correct posting of different types of transactions such as accruals, advances, bank transactions.
Support to allow posting in multiple currencies, such as local, grant and other foreign currency.
The system should allow for recording and reporting on VAT, WHT. In particular, it should be able to generate information on taxes paid during any particular period.
Reporting:
The system should be configured in a way to provide for standard financial statements, such as Trial Balance, Balance Sheet, Income & Expense, Profit and Loss, Budget variance analysis, etc.
System maintenance and security
Ensure that the SAP system is secure.
Ensure daily, weekly and monthly backups.
Assist with Audits – as per the NACA audit plan, as well as conduct monthly system audits based on internal and external audit requirement.
Ensure that the SAP system is at all times aligned to the SAP security policy.
Provide Basis functions.
Provide Authorizations functions.
Provide monthly performance reports.
Skills Transfer
Facilitate a well-structured skills transfer program for the Super Users as well as internal ICT support staff. It is expected that by the end of the contract, NACA has at least one staff able to take on the role of the super user and that MIS/IT department is able to provide effective first-level support with technical issues.
Provide relevant ad-hoc accredited training on SAP.
Support requirements
Maintenance of user profiles (create, modify and delete as approved by management).
Qualifications/Requirements (General):
Minimum of an Advanced Degree in Information Technology or related discipline
The Consultant should hold minimum 4 years of experience in SAP project management and implementation.
Should posses SAP certification for FI and CO modules.
Strong writing, communication and facilitation skills;
Excellent knowledge of social research methods and analysis.
Knowledge of Global Fund (GF) policies and procedures is an advantage
Experience in working with Government, public agencies, UN Agencies, CSOs and communities in Nigeria, and familiarity with GF policies, procedures, budgeting and guidelines.
Ability to meet tight deadlines and to work effectively in a multi-cultural environment;
Preparation
Duration of Assignment: This assignment will be for 2
Consultant Selection Method: Individual Consultant Selection Method (ICSM)
TERMS AND CONDITIONS
Submission must be in English language only, in four (4) copies (one original and three copies) sealed in an envelope clearly marked "SAP consultant" and dropped in the Tender Box provided with acknowledgement to NACA office at the address stated in paragraph 6 below or send to: info@naca.gov.ng.
The cover letter submitted must be signed, and also include your understanding of this project; and why your profile and expertise fits this project. Please send the letter and your CV.
Interested Consultant may obtain further information on Term of Reference (ToR) via the Agency's website or obtain hard copy at the same address stated in paragraph 6 below from 0900 to 1530 hours local time Mondays to Fridays (except weekends and public holidays).
Submission must be delivered/received to the same address/mail on or before 1200 noon local time on or before Tuesday 16th April, 2019
All submissions shall be opened immediately on the same date at the NACA Conference Room immediately after closing.
ADDRESS FOR INFORMATION AND SUBMISSION OF BIDS
Attention:
Head Procurement and Supply Chain Management
National Agency for the Control of AIDS (NACA)
Ground Floor Room 1.08
Plot 823, Ralph Shodeinde Street Central Business District, Abuja.
Email Address:        info@naca.gov.ng
Tel: +234-9-4613726-9  Fax: +23494613700
NOTES/DISCLAIMER
Late submissions will not be accepted.
NACA shall verify any or all documents and claims made by applicants and will disqualify  consultants with falsified documents and claims.
iii. If it is determined that submitted documents and claims have been falsified, the consultant may face prosecution in a court of Law.
NACA shall not be held responsible for any disqualified proposal as a result of any omission or deletion relating to the submission guidelines.
iii. This advertisement shall not be construe a contract to any Consultant, nor shall it entitle any Consultant submitting documents to claim any indemnity from NACA.
NACA is not bound to shortlist any Consultant, and reserves the right to annul the bidding process at any time without incurring any liabilities or providing reason.
Signed
Management.