ENGAGEMENT OF PROGRAM MANAGER FOR NPSCMP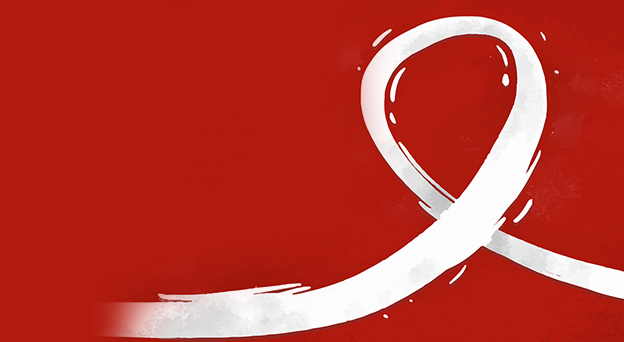 Background
The Federal Ministry of Health through the National Product Supply Chain Management Programme (NPSCMP) of the department of Food and Drug Services in collaboration with implementing partners developed a National Health Products Supply Chain Strategy and Implementation Plan 2021-2025. Some of the aims of this strategic plan are to optimize the performance of NPSCMP, the change driver for the strategic plan, integrate management of essential medicines and public health commodities, increase ownership and capacity at state levels as well as performance improvement in all Procurement and Supply Chain Management (PSM) areas.
NPSCMP is committed to optimizing health product supply chain services through strengthening capacities of every function area of the supply chain underpinned by a leadership that utilizes strategic information for learning and innovation.
In collaboration with implementing partners, NPSCMP recently developed a National Health Products Supply Chain Strategy and Implementation Plan 2021-2025.
The Country will use the strategy to institute a government-led sustainable supply chain system that is responsive, reliable, agile and cost-friendly. This will be anchored on a mission to empower governments at the three levels to function effectively as stewards of the supply chain, collaborating to implement a single channel of service to the client. The supply chain design is to harness the strengths of existing health supply systems known as DRF/SMSS/DMA/SDSS and federal-managed public health supply chain programme system in a new model that fosters the integration of systems.
The task to drive the health supply chain in the new strategic direction and manage public health products (for HIV/AIDS, TB, Malaria, Family Planning etc.) in an integrated manner with essential medicines for an effective and efficient last mile delivery requires tremendous capacity and resources to implement. This will require amongst many others, excellent contract, financial, data and project management skills at all levels of governance. This is the basis for preparing NPSCMP on a set of new roles it must play as the lead programme in the country's supply chain management for healthcare products.
Goal and Objectives
Specific objectives
NPSCMP is currently building up her technical capabilities for new roles as the change driver for the strategic plan and the integrated management of public health products and essential medicines. This will lead to increased government ownership and performance management of all supply chain functions. Therefore, NPSCMP is seeking to engage the services of Technical Assistants in
Program manager: who will work as a part of the NPSCMP human resource and build capacity of the staff to increase the national resource pool of experts in managing the transition to the integrated model.
Their services will be needed to strengthen the existing state health supply system and capacitate state supply chain experts until the new model that fosters the integration of supply chain systems within the state is achieved as prescribed in the national SMSS guidelines.
He/she is expected to travel extensively within Nigeria or reside for a period within selected states and engage with relevant stakeholders. This engagement will be from February 2022 to December 2023.
The scope of work and expected outputs/deliverables will be the following:
In collaboration with other partners mobilize resources and set-up to facilitate maturity of NPSCMP to effectively drive supply chain activities in-country
He/she also brings in the expertise that complements the project implementation units in creating a nexus between the DRF, the warehouse upgrade and the implementation of the 5-year strategic plan.
Lead and coordinate the assessment of the states using the DMA assessment model. In addition, work with the states, the consultants and the NPSCMP to recommend monthly intervention to growing the states DRF through the DMA maturity model into a best-in-class model.
Co-ordinate and lead the team of 2 DRF consultants and a finance expert in the designing and institutionalization of State DRF models and ensure the integration of the public health and the essential commodities
Support state to conduct a situation analysis of the state health supply system and develop strategies to address gaps
In collaboration with stakeholders in the public and private sectors mobilize resources required to achieve the maturity of the state health supply system
Demonstrate capacity to plan and organize work effectively, including support to design, planning and implementation of projects, management of data and reporting.
Strong analytic skill and strategic thinking including a sound understanding of the framework of PSM and project management.
Ability to use knowledge and reasoning to identify the strength and weaknesses of alternate solutions, conclusions and approach to problem.
Work in collaboration with the other members of the team and support the NPSCMP specifically on mainstreaming every operational efficiency of the program towards achieving organizational growth and goals, while providing strategic direction and support for the procurement and supply chain management (PSM); and strengthening activities of the NPSCMP.
Coordinate and lead the development and Review of guidelines, SOP, manuals and other relevant documents for NPSCMP.
Support and conduct training of national participants based on results of needs assessment
Support states to set-up systems that will ensure compliance to standards in managing health commodities.
Coordinate feedback to the GF/PR on any issues raised on implementation of activities
Facilitation of meetings, workshops, seminars
Submit periodic technical report to NPSCMP
Any other duty that may be assigned by the National Coordinator, NPSCMP
Expected deliverables
The specific tasks will include the following;
Output /deliverable:
Monthly report of technical assistance/activities conducted in a format provided by NPSCMP
Quarterly program implementation reports
Training manuals, SOPs and other relevant documents
Qualifications and Experience:
The prospective candidate for this assignment shall possess shall possess the required minimum education,
a university degree in Public Health, Pharmacy, Bioscience/Sciences, Project management, Clinical Pharmacy, Health Economics or Management
Master's degree in Public health, Bioscience/Sciences, Project management or related field
requisite professional certification A minimum of Ten (10) years cognate experience in public and/or private sector including health organizations is highly desirable
Significant experience / understanding in establishing DRF schemes or significant experience in operating, managing and evaluating DRF schemes in Nigeria or other sub-Saharan African countries
A minimum of ten (10) years of progressively responsible professional level experience in Health Logistics, Hospital Pharmacy practice, Medication management
Knowledge of the major issues affecting health products supply chain management and financing in Nigeria
Good experience in strategic planning, operations management, organizational and change management, policy formulation and development are required
Experience in working with government partners and other stakeholders in public sector development programs
In-depth knowledge of Nigeria health system with emphasis on Essential Medicines Management, supply chain systems, National Drug Policy, public health etc.
Competence in Logistics system design
Experience of working effectively within a matrix management / project management environment
Experience in the development of national tools and documents
Experience of working on donor funded projects = Global Fund, PEPFAR etc.
High proficiency in IT
At least 7 years of experience in supply chain project management
Past experiences in similar assignment
Strong analytical, negotiation and communication skills
Duration:
February 2022 to December 2023
Documents:
While submitting the Technical Proposal, the Applicant shall, in particular, ensure to attach the following:
Profile of the consultant
Copies of all certificates for all qualifications indicated in the CV.
Relevant Experience and relevant supporting document.
Recent CV
The financial proposal shall specify a total lump sum amount.
6.`COLLECTION OF REQUESTS FOR PROPOSAL (RFP) DOCUMENT
The Request for Proposal (RFP) can be downloaded from this link; https://www.naca.gov.ng/wp-content/uploads/2022/01/2021.01.17-RfP-for-NPSCMP-Program-manager.pdf
GUIDELINE FOR SUBMISSION AND OPENING OF DOCUMENTS
The detailed Proposal must be in English Language and submitted in three (3) hard copies each (one original & two copies) of the requested documents and proposal. The documents shall then be enclosed and sealed in one (1) single outer envelope, and clearly marked at the topmost right corner "Project Manager for NPSCMP" and the Name, Address, Email and Phone Number of the Consultant boldly written at the back of the envelope, with acknowledgement to NACA office at the address below. Alternatively, Submission can be made to [email protected].
Deadline for Submission: The deadline for the submission of proposal should not be later than Friday 12 noon of 4th February, 2022. The submission(s) received will be opened immediately after closing at NACA Conference Room in the presence of consultants that choose to attend.
ADDRESS FOR INFORMATION AND SUBMISSION OF PROPOSALS
Attention:
Head Procurement
National Agency for the Control of AIDS (NACA) 
Ground Floor Room 1.08
No. 3 Zinguinchor Street, Beside AEDC Office, Wuse zone 4, Abuja
OR
Email: [email protected]
GLOBAL FUND CODE OF CONDUCT
You shall get acquainted with the global fund code of conduct for suppliers using this link below: https://www.theglobalfund.org/media/3275/corporate_codeofconductforsuppliers_policy_en.pdf
Accepting this invitation shall serve as an acknowledgement and agreement to abide by the Global Fund Code of Conduct for Suppliers.
NOTES/DISCLAIMER
Late submissions will not be accepted.
NACA shall verify any or all documents and claims made by applicants and will disqualify consultants with falsified documents and claims.
If it is determined that submitted documents and claims have been falsified, the consultant may face prosecution in a court of Law.
NACA shall not be held responsible for any disqualified proposal as a result of any omission or deletion relating to the submission guidelines.
This advertisement shall not be construe a contract to any Consultant, nor shall it entitle any Consultant submitting documents to claim any indemnity from NACA.
NACA is not bound to shortlist any Consultant, and reserves the right to annul the bidding process at any time without incurring any liabilities or providing reason.
Signed
Management.