ENGAGEMENT OF INDIVIDUAL LABORATORY CONSULTANT EXPERT WITH EXPERIENCE WORKING IN A BSL 3 LABORATORY/INFECTIOUS DISEASES FOR THE RENOVATION AND UPGRADE OF SELECTED PUBLIC HEALTH LABORATORIES IN THE SIX GEOPOLITICAL ZONES IN NIGERIA AND THE NATIONAL EXTERNAL QUALITY ASSESSMENT LABORATORY (NEQAL)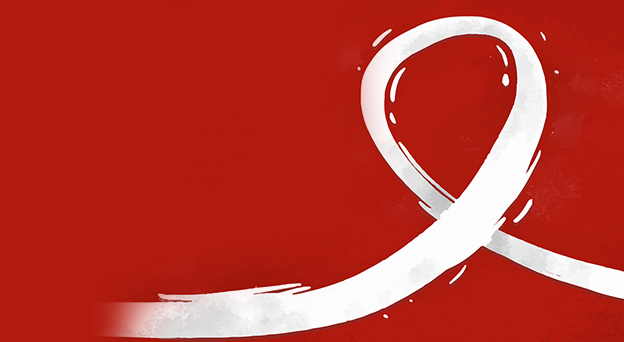 Location: Abuja
Grade: Consultant
Project / Program: Nigeria Global Fund RSSH-NACA
Reports To: Lab Team Lead
(a) Background,
Considering the global impact of the COVID-19 pandemic and the need to support the public health laboratories to ensure their capacity is strengthened to detect, curtail, test and report infectious as well as emerging and re-emerging diseases of public health importance in our communities, the RSSH II grant is focusing on renovating and the upgrade of selected public health laboratories spread across the six geopolitical zones in Nigeria. This renovation of public health laboratories is one of the key component activities of the Global Fund Resilient and Sustainable Systems for Health (RSSH 2) grant' support for laboratory systems strengthening in Nigeria. These laboratories which have been selected by the Government of Nigeria in collaboration with NCDC and the various state governments were chosen based on preset characteristics by the NCDC, the agency in charge of public health laboratories in the country. The RSSH II grant also has provision for the support to the National External Quality Assurance (NEQAL) Laboratory.
In order to judiciously oversee the implementation of this activity, an individual expert consultant with sound knowledge of necessary standards and experience in operation of a BSL-III laboratory is required to support in the rehabilitation/upgrade of the selected laboratories. He/She shall work in conjunction with the appointed supervising consultant to ensure successful delivery of the exercise according to established standards and biosafety protocol.
(b) Objectives,
The objective is to supervise all the aspect of infectious diseases containment during and after renovation works, provide all necessary guidance as to standard workflow requirements for a BSL-III laboratory in conjunction with the appointed supervising Consultant for the renovation exercise.
(c) Scope of the Services,
1. Onsite meeting with the contractors/vendors and supervising consultant before commencement of the renovation works. The meeting composition to include the lab manager, and facility engineer to enable harmonization of renovation plan from start to finish according to the proposed timeline for the project.
2. To ensure contractors work with an environmental monitoring and mitigation plan during renovation activities to address any anticipated environmental hazard and ensure a safe working environment from start to job completion.
3. To supervise and ensure workflow design is adhered and conforms to the standards as developed on the BOQ.
4. To ensure all installations and materials used as fittings conform to the specification of a public health infectious disease laboratory and to offer all necessary guidance as it relates to this.
5. To work with the supervising consultant and the contractors to ensure all materials for installation are located/placed in the right position within or outside the premises of the laboratory.
6. To liaise with the facility lab team, engineering consultant to create a joint maintenance committee to ensure renovation work meets the required standard after job completion, and put plan for maintenance moving forward.
(d) Expected deliverables:
1. Submit Inception report with first two weeks of exercise commencement
2. Provide monthly progress report throughout the duration of the project
3. Provide post renovation assessment/completion report
4. Provide the needed technical support/orientation to facility-end users
(e) Qualifications and Experience:
1) A Biomedical Laboratory Scientist with a minimum of first (1st) degree in Medical Laboratory Science
2) Evidence of registration/certificate with Medical Laboratory Science Council in Nigeria (MLSCN).
3) Minimum 5 years' experience in Molecular Biology/Techniques/Infrastructure 4) 5 Years' experience in Nigerian Public Laboratory Infrastructure.
(f) Payment Terms:
· Twenty (20) percent of the Contract Price shall be paid on the after submission and acceptance of the inception report.
· Thirty (30) percent of the lump-sum amount shall be paid upon supervision and certification of atleast 60% of the works.
• Fifty (50) percent of the lump-sum amount shall be paid upon submission and approval of the final report.
(g) Duration: The duration of the consultancy is 26 days over a period of ) months.
(h) COLLECTION OF REQUESTS FOR PROPOSAL (RFP) DOCUMENT
https://naca.gov.ng/wp-content/uploads/2022/05/RFP-Individual-consultant-for-lab-Bio-expert-.pdf
(i) GUIDELINE FOR SUBMISSION AND OPENING OF DOCUMENTS
(a). The detailed Proposal must be in English Language and submitted in three (3) hard copies each (one original & two copies) of the requested documents and proposal. The documents shall then be enclosed and sealed in one (1) single outer envelope, and clearly marked at the topmost right corner "Infectious Lab Expert" and the Name, Address, Email and Phone Number of the Consultant boldly written at the back of the envelope and registration of the bids at Procurement office at the address below.
(b). Deadline for Submission: The deadline for the submission of proposal should not be later than 12:00pm 3rd June, 2022. The submission (s) received will be opened immediately after closing at NACA Conference Room in the presence of consultants that choose to attend.
ADDRESS FOR INFORMATION AND SUBMISSION OF PROPOSALS Attention: Head Procurement National Agency for the Control of AIDS (NACA) Ground Floor Room 1.08 No. 3 Zinguinchor Street, Beside AEDC Office, Wuse zone 4, Abuja OR Email: [email protected]
(j) GLOBAL FUND CODE OF CONDUCT you shall get acquainted with the global fund code of conduct for suppliers using this link below: https://www.theglobalfund.org/media/3275/corporate_codeofconductforsuppliers_policy_en.pdf accepting this invitation shall serve as an acknowledgement and agreement to abide by the Global Fund Code of Conduct for Suppliers.
NOTES/DISCLAIMER i. Late submissions will not be accepted.
ii. NACA shall verify any or all documents and claims made by applicants and will disqualify consultants with falsified documents and claims.
ii. If it is determined that submitted documents and claims have been falsified, the consultant may face prosecution in a court of Law.
iii. NACA shall not be held responsible for any disqualified proposal as a result of any omission or deletion relating to the submission guidelines.
iv. This advertisement shall not be construed a contract to any Consultant, nor shall it entitle any Consultant submitting documents to claim any indemnity from NACA.
v. NACA is not bound to shortlist any Consultant, and reserves the right to annul the bidding process at any time without incurring any liabilities or providing reason.
Signed Management.