WALTER NDUKWE UGWUOCHA Ph.D., MBA, MNSE
Board Member
Dr. Walter Ndukwe Ugwuocha is a member of the National Agency for the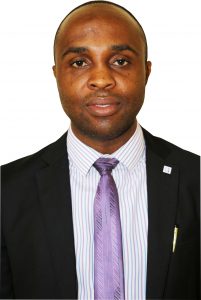 Control of AIDS Board Committee on Audit and Finance. Prior to his nomination to this position, he served in various capacities in the Civil Society as State Programme Manager (Prevention, Care and Support) a USAID funded NELA Consortium on AIDS in Nigeria (NEAIN) project in Ebonyi State; Safe Motherhood Association from January 2008-March 2011, National Program Officer, Global Fund Community Systems Strengthening (CSS) from March 2012-2014  and the Executive Secretary Civil Society for HIV/AIDS in Nigeria (CiSHAN) from 2015 till Date.
He is a member of the Federal Ministry of Health National ART Task Team (NARTT), NAIIS Steering Committee National VC Technical Working Group, National Case Management Rapid Respond Group (CMRRG), National Prevention Technical Working Group (NPTWG), etc.
A public Health Specialist and Administrator, Walter has over 10 years extensive experience and knowledge in Nigeria's HIV/AIDS national response, especially treatment care and support, programming, prevention, organizational capacity strengthening and network development for NGOs, Community Based Organizations (CBOs) and Support groups (SGs) of People Living with HIV/AIDS, etc.
He holds a doctoral degree from the University of South Wales, UK, an MBA from Assam Don Bosco University, India and a bachelor's degree from Caritas University in Enugu. Besides he has boosted his skills with certifications in Programme Management professionals (PMP+), Data Use for programme Managers by Global Health eLearning, etc.
He has led and conducted several national and international researches and referral network modelling within the Global Fund and USG programme implementation in Nigeria.
Walter's hobbies are writing and engaging in productive discussions.