REQUEST FOR PROPOSAL (RFP) FOR THE ENGAGEMENT OF DRIVER FOR NPSCMP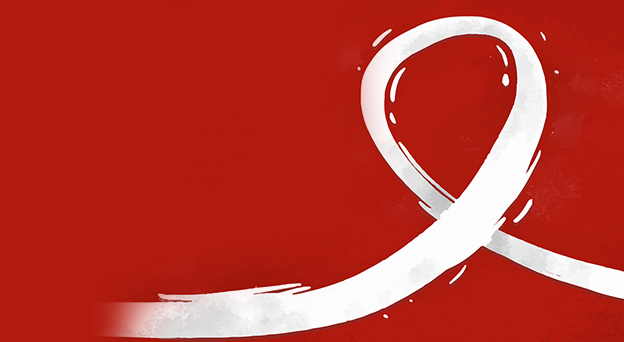 Background
The National Product Supply Chain Management Program (NPSCMP) funded by the Global Fund through the National Agency for the Control of AIDS (NACA) under the Resilient and Sustainable Systems for Health (RSSH) Grant is modelled to ensure continued availability of health products at the last mile through total visibility for accountability and control across the HIV, Malaria, and TB space in Nigeria.
NPSCMP as sub-recipient is responsible for implementing the Procurement and Supply Chain Management (PSM) component of the RSSH Grant for which NACA is the Principal Recipient. The aim is to achieve set goals and objectives in a sustainable manner. This also includes gaining the right manpower support for the NPSCMP.
In carrying out her mandate in the project, there is need to have qualified drivers who will aid in running the program smoothly. NPSCMP therefore; seek the services of competent individual for this task.
Goal and Objectives
In carrying out her mandate in the project, there is need to have qualified drivers who will aid in running the program smoothly. NPSCMP therefore; seek the services of competent individual for this task.
The scope of work and expected outputs/deliverables will be the following:
Terms of Reference
Drive office vehicles for the transport of authorised personnel.
Collect and deliver mail, documents, and other items.
Ensure that all vehicles comply with the Minimum Operating Security Standards (MOSS). 5. Take care of the day-to-day maintenance of assigned vehicles, check oil, water, battery and brakes.
Log official trips, daily mileage, gas consumption, oil changes and greasing.
Follow all rules and regulations in relation to the management of NPSCMP.
Perform other related duties as required.
Skills and Competencies
Able to work under minimal supervision and be proactive and initiative.
Integrity, flexible approaches to work coupled with enthusiasm, commitment and energy. The ability to work in a multi-cultural and multi-national environment.
Good organization and planning skills.
Effective time management skills.
Excellent interpersonal skills.
Ability to work in a team.
Good communication skills.
Ability to perform multiple tasks and work under pressure with a wide range individuals and institutions.
Maintenance of confidentiality at all times.
Qualification required:
Minimum High School Certificate.
Valid Driver's
Training in Mechanics will be an added advantage.
At least three (3) years working experience as a Driver for a Donor funded project.
Knowledge of computer applications (MS Word and Excel) will be an added advantage.
Reporting line:
The selected personnel will be required to report milage log to the Head of Admin NPSCMP at refuelling instances, and report to the management of NPSMCP through the Head of Admin on monthly basis.
Duration:
Feb 2022-Dec 2023
Documents:
While submitting the Technical Proposal, the Applicant shall, in particular, ensure to attach the following:
Profile of the consultant
Copies of all certificates for all qualifications indicated in the CV.
Relevant Experience and relevant supporting document.
Recent CV
The financial proposal shall specify a total lump sum amount.
6.`COLLECTION OF REQUESTS FOR PROPOSAL (RFP) DOCUMENT
The Request for Proposal (RFP) can be downloaded from this link; https://www.naca.gov.ng/wp-content/uploads/2022/02/RfP-for-Driver_1.pdf
GUIDELINE FOR SUBMISSION AND OPENING OF DOCUMENTS
The detailed Proposal must be in English Language and submitted in three (3) hard copies each (one original & two copies) of the requested documents and proposal. The documents shall then be enclosed and sealed in one (1) single outer envelope, and clearly marked at the topmost right corner "Engagement of Driver (2x)"and the Name, Address, Email and Phone Number of the Consultant boldly written at the back of the envelope, with acknowledgement to NACA office at the address below. Alternatively, Submission can be made to [email protected].
Deadline for Submission: The deadline for the submission of proposal should not be later than Monday 12 noon of 21st February, 2022. The submission(s) received will be opened immediately after closing at NACA Conference Room in the presence of consultants that choose to attend.
ADDRESS FOR INFORMATION AND SUBMISSION OF PROPOSALS
Attention:
Head Procurement
National Agency for the Control of AIDS (NACA) 
Ground Floor Room 1.08
No. 3 Zinguinchor Street, Beside AEDC Office, Wuse zone 4, Abuja
OR
Email: [email protected]
GLOBAL FUND CODE OF CONDUCT
You shall get acquainted with the global fund code of conduct for suppliers using this link below: https://www.theglobalfund.org/media/3275/corporate_codeofconductforsuppliers_policy_en.pdf
Accepting this invitation shall serve as an acknowledgement and agreement to abide by the Global Fund Code of Conduct for Suppliers.
NOTES/DISCLAIMER
Late submissions will not be accepted.
NACA shall verify any or all documents and claims made by applicants and will disqualify consultants with falsified documents and claims.
If it is determined that submitted documents and claims have been falsified, the consultant may face prosecution in a court of Law.
NACA shall not be held responsible for any disqualified proposal as a result of any omission or deletion relating to the submission guidelines.
This advertisement shall not be construe a contract to any Consultant, nor shall it entitle any Consultant submitting documents to claim any indemnity from NACA.
NACA is not bound to shortlist any Consultant, and reserves the right to annul the bidding process at any time without incurring any liabilities or providing reason.
Signed
Management.