REQUEST FOR PROPOSAL (RFP) FOR THE ENGAGEMENT OF CONSULTANCY FIRM FOR THE ASSESSMENT OF OXYGEN PIPING AND FILLING MANIFOLD NEEDS IN SELECTED HOSPITALS ACROSS THE COUNTRY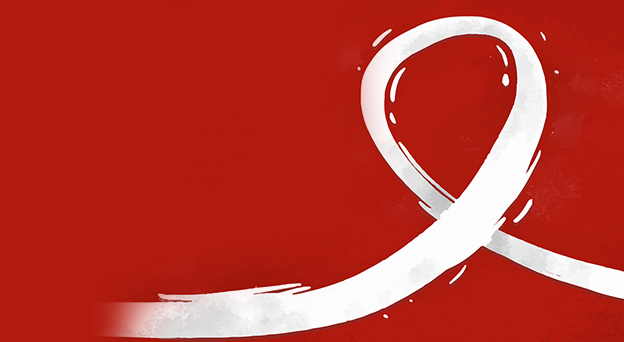 Ref. No.: NACA/PRO/2021/OXYGEN PIPING

Date of Issuance: 21st June 2022
INTRODUCTION
The National Agency for the Control of AIDS (NACA) seeks to engage the services of a Consultancy firm in order to meet the growing demand and urgency from the country and States to increase the availability of good quality, affordable, safe and appropriate oxygen therapy systems. The purpose of this engagement is to;
Undertake a preliminary needs assessment and provide evidence based guidance to form the basis of the scoping, sizing, standards, components, product specifications, procurement, use and maintenance of oxygen piping and manifold systems in selected hospitals across the country.
Provide harmonized and bespoke quality assurance and compliance management support to procured and installed oxygen manifold systems in selected hospitals and ensure adherence to technical standards.
SCOPE OF WORK
The Major work activities to be dimensioned and reviewed within the context of the 44 selected hospitals include;
To check the Network in the existing Hospitals and verify the integrity of the Network
To check wards that are not included in the Network
To liaise with the Hospital Management on the critical area required to be piped. The piping will be 10 bed heads per 10 wards in each of the 44 facilities
You are expected to come up with a design of the piping system of either Isolated or Integrated Central System.
You are expected to come up with a costed bill of Engineering measurement of the materials.
You are expected to supervise the project from inception to the commissioning
You are required to provide staged valuation certificates and job completion certificates
To add SOW from PM for warehouse
LIST OF 44 FEDERAL TERTIARY HOSPITALS FOR THE OXYGEN PIPING SYSTEM ARE AS FOLLOWS;
Lot 1- NORTH ZONE
University of Abuja Teaching Hospital, Gwagwalada, Abuja
University of Ilorin Teaching Hospital, Kwara State
Jos University Teaching Hospital, Plateau State
Aminu Kano University Teaching Hospital, Kano
University of Maiduguri Teaching Hospital, Borno
Usman Dan Fodio University Teaching Hospital, Sokoto
Ahmadu Bello University Teaching Hospital, Zaria, Kaduna State
Abubakar Tafawa Balewa University Teaching Hospital, Bauchi
National Hospital Abuja
Federal Teaching Hospital, Gombe, Gombe
Federal Teaching Hospital, Otukpo, Benue State
Federal Teaching Hospital (Rasheed Shekoni), Dutse, Jigawa
Federal Medical Centre, Azare, Bauchi State
Federal Medical Centre, Bida, Niger State
Federal Medical Centre, Birnin-Kebbi, Kebbi State
Federal Medical Centre, Birnin Kudu, Jigawa State
Federal Medical Centre, Ebute-Meta, Lagos State
Federal Medical Centre, Gusau, Zamfara State
Federal Medical Centre, Jabi, Abuja
Federal Medical Centre, Jalingo, Taraba State
Federal Medical Centre, Katsina, Katsina State
Federal Medical Centre, Keffi, Nasarawa State
Federal Medical Centre, Lokoja, Kogi State
Federal Medical Centre, Makurdi, Benue State
Federal Medical Centre, Nguru, Yobe State
Federal Medical Centre, Yola, Adamawa State
Lot 2- SOUTH ZONE
University of Benin Teaching Hospital, Edo State
University of Calabar Teaching Hospital, Cross River State
University College Hospital, Ibadan, Oyo State
Obafemi Awolowo University Teaching Hospital, Ile-Ife, Osun State
Irrua Specialist Teaching Hospital, Irrua, Edo State
University of Nigeria Teaching Hospital, Ituku-Ozalla, Enugu State
Lagos University Teaching Hospital, Lagos
Federal Medical Centre, Owerri, Imo State
Federal Medical Centre, Owo, Ondo State
Federal Medical Centre, Umuahia, Abia State
Federal Medical Centre, Yenagoa, Bayelsa State
Nnamdi Azikiwe University Teaching Hospital, Nnewi, Anambra
University of Port Harcourt Teaching Hospital, Port Harcourt, Rivers State
Federal Teaching Hospital, Abakaliki, Ebonyi State
Federal Teaching Hospital, Ido-Ekiti, Ekiti State
University of Uyo Teaching Hospital, Uyo, Akwa Ibom State
Federal Medical Centre, Asaba, Delta State
Federal Medical Centre, Abeokuta, Ogun State
GENERAL ELIGIBILITY CRITERIA
Evidence of company registration (certificate of incorporation of the company) including Forms CAC2 and CAC7.
Company Audited Accounts for the last 3 years (2019, 2020 and 2021) Duly signed and stamped by a registered auditor.
Evidence of Company Income Tax Clearance Certificate for the last three years (2019, 2020 and 2021).
Evidence of Current Pension Compliance Certificate valid till 31st December 2021
Evidence of Current Industrial Training Fund (ITF) compliance Certificate valid till 31st December 2022
Evidence of Current Nigeria Social Insurance Trust Fund (NSITF) compliance certificate valid till 31st December 2022
Sworn Affidavit disclosing whether or not any officer of the relevant committees of the National Agency for the Control of Aids or the Bureau of Public Procurement is a former or present Director, shareholder or has any pecuniary interest in the bidder and to confirm that all information presented in its bid are true and correct in all particulars;
The minimum validity period of the Tender should be One Hundred and Twenty (120) Days
Evidence of financial capability to execute the contract by submission of Reference Letter from a reputable commercial bank in Nigeria, indicating willingness to provide credit facility for the execution of the project when needed.
Company's Profile with the Curriculum Vitae of Key Staff
Verifiable documentary evidence of at least three (3) similar jobs (mechanical, gas piping) executed in the last five (5) years including Letters of Awards, Valuation Certificates, Job Completion Certificates and Photographs of the projects.
COLLECTION OF REQUESTS FOR PROPOSAL DOCUMENTS
The Request for Proposal (RFP) can be downloaded from this link;
https://naca.gov.ng/wp-content/uploads/2022/06/RFP-Oxygen-Pipping-assessment.pdf
SUBMISSION OF TENDER DOCUMENTS
Prospective bidders are to submit bid for each of the items desired, three (3) hard copies each (one original & one copy) of the requested documents and financial bid. Thereafter, the Tenderer shall enclose the original of the Technical bid with copy in one (1) envelope and the original of the Financial bid with copy in another envelope, duly marking the envelopes as "Technical" and "Financial." The two (2) envelopes shall then be enclosed and sealed in one (1) single outer envelope,
Prospective bidders can submit their documents as a Joint Venture with relevant documents provided.
Bidders cannot submit for more than one lot/zone as submitting for both zones would lead to disqualification
DEADLINE FOR SUBMISSION
The deadline for the submission of Tender should not be later than 12 noon of Tuesday 5th July 2022 at the Office of the Head of Procurement, Ground Floor, NACA main building, 3 Ziguinchor Street. Wuse Zone 4. Abuja. Bid opening will take place immediately after the close of submission.
Bids must be in English Language and signed by an official authorized by the bidder;
Bids submitted after the deadline for submission would be rejected;
NACA in the event of exigency, may vary the quantities/quality of the items during the time of evaluation, award and execution of contract with respect to this invitation to tender;
NACA is not bound to contract any bidder and reserves the right to annul the Procurement process at any time without incurring any liabilities in accordance with Section 28 of the Public Procurement Act 2007.
viii GLOBAL FUND CODE OF CONDUCT
The firm shall get acquainted with the Global Fund code of conduct for suppliers using this link below: https://www.theglobalfund.org/media/3275/corporate_codeofconductforsuppliers_policy_en.pdf
Responding to this advert shall serve as an acknowledgement to abide by the Global Fund Code of Conduct for Suppliers.
Whistle blowing Policy
Suppliers are encouraged to send information on any infraction or grievances to the dedicated email account: [email protected]
ix NOTES/DISCLAIMER
NACA shall verify any or all documents and claims made by applicants and will disqualify bidders with falsified documents and claims.
If it is determined that submitted documents and claims have been falsified, the bidder may face prosecution in a court of Law.
NACA shall not be held responsible for any disqualified proposal because of any omission or deletion relating to the submission guidelines.
This advertisement shall not be construed as a commitment on the part of NACA to award a contract to any Contractor, nor shall it entitle any Contractor submitting documents to claim any indemnity from NACA.
NACA is not bound to shortlist any bidder, and reserves the right to annul the bidding process at any time without incurring any liabilities or providing reason.
Signed
Management.