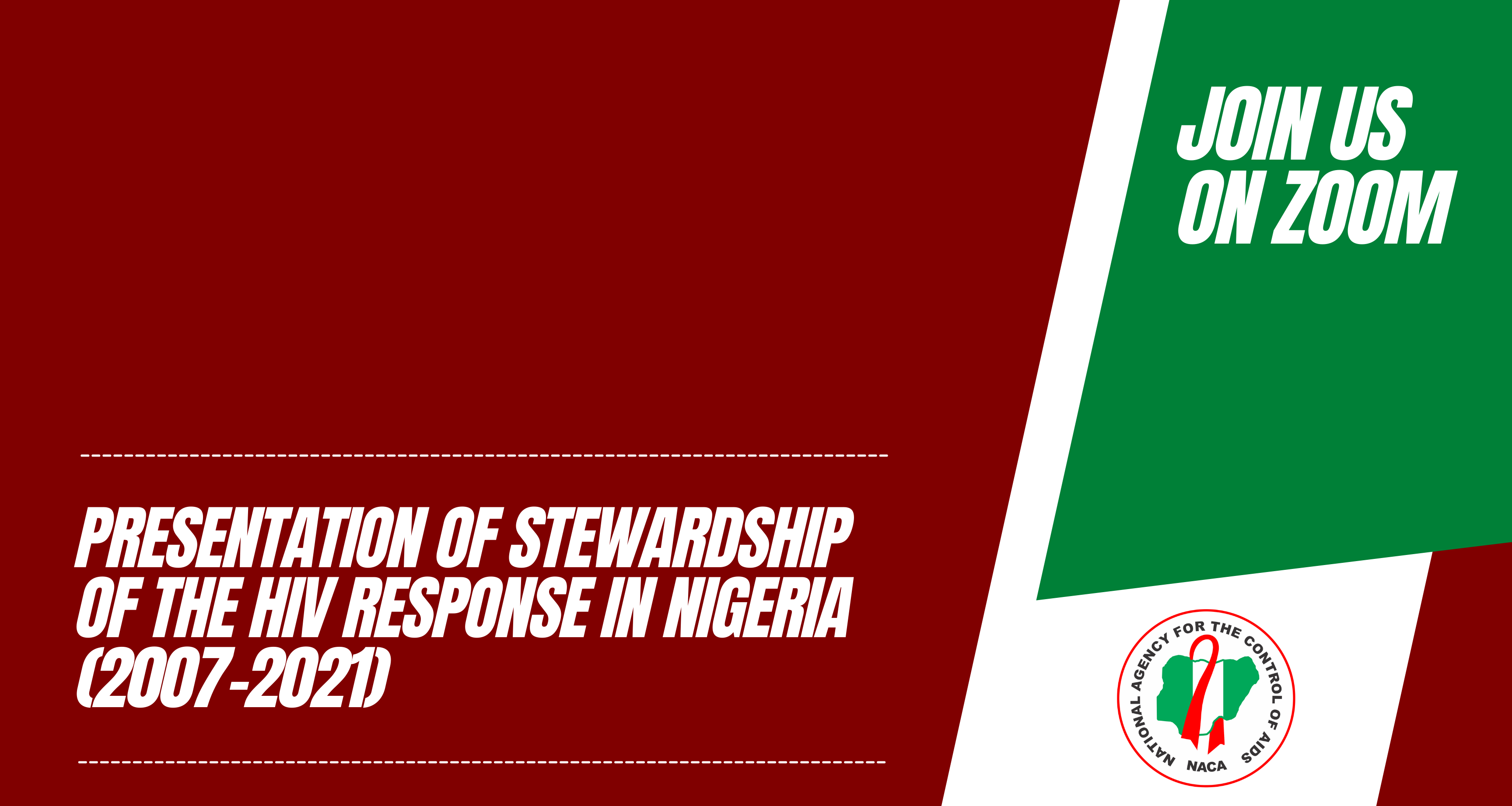 Presentation of Stewardship of the HIV Response in Nigeria (2007-2021)
The National Agency for the Control of AIDS (NACA), was established by the Act of the National Assembly, as the Agency for the multi-sectoral coordination of the HIV response in Nigeria on the 22nd of February 2007.
Monday 22nd February 2021 will mark the beginning of the 14th year of existence of the Agency. The day provides an opportunity to reflect on the journey thus far, take stocks, review the status of the response, share the vision to end the epidemic by 2030 and celebrate all communities, partners and stakeholders for achieved milestones.
The Director-General respectfully invites you all to be part of this event.
DATE: Monday 22nd February 2021
THEME: Presentation of stewardship of the HIV Response in Nigeria (2007-2021)
VENUE: NACA conference hall/Virtually
TIME: 11:00 am to 12 noon
In line with the national protocol on COVID-19, you are encouraged to join virtually.