LABORATORY CONSULTANT – EQA (Support to the NEQAL Laboratory)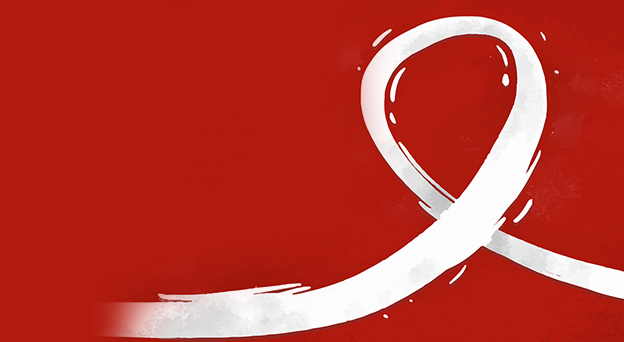 NATIONAL AGENCY FOR THE CONTROL OF AIDS (NACA)
LABORATORY CONSULTANT – EQA (Support to the NEQAL Laboratory)
Location: Abuja
Grade: Consultant
Project / Program:  Nigeria Global Fund RSSH-NACA
Reports To: Laboratory Systems Team Lead
1.     Background
LABORATORY CONSULTANT – EQA (Support to the NEQAL Laboratory)
This role will focus on the strategic development and implementation of key activities related to the strengthening of External Quality Assurance programs under the RSSH II grant in order to build in country capacity for the production of external quality assessment testing panels.
This position reports to the Senior Technical Specialist, Laboratory Systems NACA/RSSH Program Management Unit.
Responsibilities
1.     Guides strategic development, technical advice and project management of the RSSH II EQA program activities.
2.     Ensures the prompt implementation of the equipment deployment plan to ensure all procured equipment is fully functional as soon as it is delivered to NEQAL.
3.     Monitors the equipment procured for NEQAL including coordinating and monitoring of the PPM and trainings of NEQAL staff on procured equipment.
4.     Coordinate trainings (test/user training, equipment, statistical, logistics and EQA panel preparation).
5.     Provides technical support to the NEQAL laboratory in setting up a PCR suite and optimizing the use of installed PCR machine.
6.     Coordinates the bi-annual repeat testing for EID, VL and C19.
7.     Leads the strategic design and implementation of retesting and rechecking activities for Malaria & TB EQA programs under the RSSH II grant.
8.     Drives and coordinates the implementation of the recommendations of the GlobalFund on the provision of support to the NEQAL laboratory.
9.     Facilitates the harmonization and development of a harmonized national EQA guideline for the country.
10.  Provides technical guidance in the production of proficiency testing panels and associated supply chains by the NEQAL lab
11.  Provides technical support to the data analysis and M&E program for EQA at the NEQAL lab
12.  Supports the development of concept notes and guidance documents in relation to EQA interventions and activities.
13.  Contribute to developing communication products including but not limited to success stories, fact sheets, technical briefs, abstracts and publications.
14.  Represent the project within the laboratory stakeholder's community.
15.  Supports the senior technical specialist in monitoring and tracking the sustainability plan for national EQA program under RSSH II grant.
16.  Performs other duties as may be assigned.
Expected deliverables:
a.      Inception report with first two weeks of commencement of the consultancy.
b.     Monthly progress report (linked to the milestones detailed in the activity workplan and equipment deployment plan) throughout the duration of the consultancy.
c.      Reports of bi-annual repeat testing for EID, VL and C19 submitted semesterly.
d.     Final reports of periodic retesting and rechecking activities for Malaria & TB.
e.      Final reports of all trainings conducted
Qualification and work experience
1.     BMLS or Bachelor's degree in Medical Laboratory Science; Plus, Master's degree in Public Health, Medical Laboratory Science or other related fields
2.     Current practising license with the Medical Laboratory Science Council of Nigeria
3.     At least eight (10) years post-qualification experience working on laboratory systems strengthening, with at least five (5) years' experience working in a PCR laboratory and experience in Proficiency Testing (PT) panels production/other related EQA activities
4.     Experience working on a Global Fund or donor funded laboratory system strengthening project.
5.     Experience working with the key stakeholders within the Nigerian laboratory services landscape including government and implementing partner landscapes.
6.     Understanding of global public health issues, systems and stakeholders in Nigeria, and of laboratory system strengthening activities in the context of a health system strengthening effort.
7.     Experience managing, supervising and teaching laboratory staff on proficiency testing.
8.     Experience in PT management and logistics as it relates to Laboratory system strengthening interventions in HIV, TB, Malaria & COVID-19 programs.
9.     Experience in monitoring and evaluating Laboratory system strengthening project results and outputs and ensuring timely completion of activities in a fast-paced environment.
10.  Strong analytical and verbal communication skills.
11.  Excellent written and spoken communications skills in English.
12.  Strong skills in using word processing, spreadsheet, database and presentation software
3.    Duration:
The duration of the consultancy is Two Months.
4.    Number of Consultant Required-One (1)
5. Documents:
While submitting the Technical Proposal, the Applicant shall, in particular, ensure to attach the following:
–     Profile of the consultant (max 1 page) explaining why they are the most suitable for the work.
–     Copies of all certificates for all qualifications indicated in the CV.
–     Relevant Experience (max 2 page) and relevant supporting document.
–     Detailed methodology and conceptual framework with expected deliverables and timelines, man days required (3-5 pages).
–     Recent CV
The financial proposal shall specify a total lump sum amount (including a breakdown of costs for fee, travel and number of working days). Payments will be made in installments based upon key outputs/deliveries (mentioned under payment schedule above).
6.`COLLECTION OF REQUESTS FOR PROPOSAL (RFP) DOCUMENT
The Request for Proposal (RFP) can be downloaded from this link;
https://naca.gov.ng/wp-content/uploads/2023/10/RFP-NEQAL-LAB.pdf
7.  GUIDELINE FOR SUBMISSION AND OPENING OF DOCUMENTS
The detailed Proposal must be in English Language and submitted in three (3) hard copies each (one original & two copies) of the requested documents and proposal. The documents shall then be enclosed and sealed in one (1) single outer envelope, and clearly marked at the topmost right corner "LABORATORY CONSULTANT – EQA (Support to the NEQAL Laboratory" and the Name, Address, Email and Phone Number of the Consultant boldly written at the back of the envelope, with acknowledgement to NACA office at the address below.
Deadline for Submission: The deadline for the submission of proposal should not be later than Thursday 12 noon of 19th   October , 2023. The submission(s) received will be opened immediately after closing at NACA Conference Room in the presence of consultants that choose to attend.
8.  ADDRESS FOR INFORMATION AND SUBMISSION OF PROPOSALS
Attention:
Head Procurement
National Agency for the Control of AIDS (NACA) 
Ground Floor Room 1.08
No. 3 Zinguinchor Street, Beside AEDC Office, Wuse zone 4, Abuja
OR
Email: [email protected]
9. GLOBAL FUND CODE OF CONDUCT
You shall get acquainted with the global fund code of conduct for suppliers using this link below: https://www.theglobalfund.org/media/3275/corporate_codeofconductforsuppliers_policy_en.pdf
Accepting this invitation shall serve as an acknowledgement and agreement to abide by the Global Fund Code of Conduct for Suppliers.
 

 

 

 

 

 

 

 

 

 

 

 

 

 

 

 

 

 

 

 

 

 

 

 

 

 

 

 

 

 

 

 

 

 

Code of Conduct

 

 

 

 

 

 

 

Whistle blowing and channel of reporting grievances and infractions.

 

The personnel of the Purchaser and the Suppliers shall adhere to the highest ethical standards, both during the selection process and throughout the execution of the contract. In pursuance of this principle, they shall abstain at all times from corruption or fraudulent practices. Corruption and fraudulent practices are defined as follows:

 

(i)     "corrupt practice" means the offering, giving, receiving, or soliciting, directly or indirectly, of anything of value to influence the action of an official in the selection process or in contract execution;

(ii)    "fraudulent practice" means a misrepresentation or omission of facts in order to influence a selection process or the execution of a contract;

(iii)         "collusive practices" means a scheme or arrangement between two or more suppliers with or without the knowledge of the Purchaser, designed to establish prices at artificial, noncompetitive levels;

(iv)          "coercive practice" means harming or threatening to harm, directly or indirectly, persons or their property to influence the procurement proceedings, or affect the execution of a Contract.

(v)           The Purchaser shall reject a proposal for award if it determines that the Supplier recommended for award has, directly or through an agent, engaged in corrupt, fraudulent, collusive or coercive practices in competing for the contract in question.

 

"The Global Fund Code of Conduct for Suppliers"

Suppliers are advised to get acquainted with the global fund code of conduct for suppliers via the link provided below:

https://www.theglobalfund.org/media/3275/corporate_codeofconductforsuppliers_policy_en.pdf

 

"Whistle blowing Policy"

Suppliers are encouraged to send information on any infraction or grievances to the dedicated email account: [email protected]
10.     NOTES/DISCLAIMER
i.   Late submissions will not be accepted.
ii. NACA shall verify any or all documents and claims made by applicants and will disqualify   consultants with falsified documents and claims.
iii. If it is determined that submitted documents and claims have been falsified, the consultant may face prosecution in a court of Law.
ii.   NACA shall not be held responsible for any disqualified proposal as a result of any omission or deletion relating to the submission guidelines.
iii.  This advertisement shall not be construe a contract to any Consultant, nor shall it entitle any Consultant submitting documents to claim any indemnity from NACA.
iv.  NACA is not bound to shortlist any Consultant, and reserves the right to annul the bidding process at any time without incurring any liabilities or providing reason.
Signed
Management.