INVITATION TO TENDER FOR THE PROCUREMENT OF LABORATORY EQUIPMENT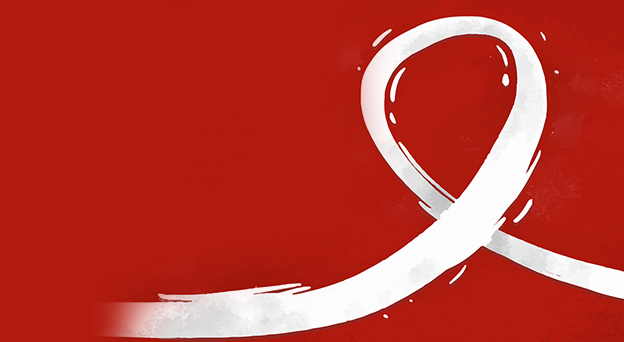 Introduction
The Global Fund for AIDS TB and Malaria project in the National Agency for the Control of AIDs (NACA) intends to use funds from the RSSH Grant for the procurement of Laboratory Equipment's at NAFDAC. The main aim is to support NAFDAC ISO 17025 accredited laboratories in maintaining their accreditation status and to prepare NAFDAC Central Drug Control Laboratory, Yaba Lagos to attain WHO prequalification through significant investments in laboratory equipment's, instruments and other devices.
Scope of Supply
This invitation is to solicit for reputable suppliers of the underlisted laboratory equipment's and with the capacity for installation and maintenance of the equipment's during the grant implementation period.
SCHEDULE OF ITEMS REQUIRED
Lot 1-9 Laboratory Equipment

Quantity

1

Liquid Chromatography – with detector

1

2

Dissolution Apparatus

1

3

 Disintegration Apparatus 3

1

4

HPLC (with chiller)

1

5

FTIR

1

6

UV Spectrophotometer

1

7

Top load balance

3

8

Micro balance

4

9

Ultra-Low Freezers

1
ELIGIBILITY CRITERIA
Must have a minimum of 5 years of overall experience in the supply of goods and related services.
Cumulative annual turnover of at least NGN100 million over the last three years (2018-2020)
Sworn Affidavit disclosing whether or not any officer of the relevant committees of the National Agency for the Control of Aids or the Bureau of Public Procurement is a former or present Director, shareholder or has any pecuniary interest in the bidder and to confirm that all information presented in its bid are true and correct in all particulars;
Evidence of company registration (certificate of incorporation of the company) including Forms CAC2 and CAC7.
Company Audited Accounts for the last 3 years (2018,2019 and 2020)
Evidence of Company Income Tax Clearance Certificate for the last three years (2018, 2019 and 2020).
Evidence of PENCOM Compliance Certificate expiring by December 2021.
Evidence of ITF Compliance Certificate expiring by December 2021.
Evidence of NSITF Compliance certificate expiring by December 2021
The minimum validity period of the Tender should be One Hundred and Twenty (120) Days
Evidence of financial capability to execute the contract by submission of Reference Letter from a reputable commercial bank in Nigeria, indicating willingness to provide credit facility for the execution of the project when needed.
Verifiable documentary evidence of at least three (3) similar jobs executed in the last five (5) years including Letters of Awards, Valuation Certificates, Job Completion Certificates and Photographs of the projects.
Evidence of manufacturer's authorization.
Collection of tender document
SUBMISSION OF TENDER DOCUMENTS

Prospective bidders are to submit three (3) hard copies each (one original & two copies) of the requested documents and financial bid. Thereafter, the Tenderer shall enclose the original in one (1) envelope and all the copies of the Tender in another envelope, duly marking the envelopes as "ORIGINAL" and "COPY." The two (2) envelopes shall then be enclosed and sealed in one (1) single outer envelope and ensure the bids are registered in the bids register
Please note that every category or sub-categories bided for should carry a separate Tender Submission sealed envelope
Prospective bidders can submit their documents as a Joint Venture with relevant documents provided as guided by the SBD.
"Please note that you are expected to submit product brochures/pictures of the Items with your Tender submission.
DEADLINE FOR SUBMISSION
The deadline for the submission of Tender should not be later than 12 noon of Wednesday 23rd March 2022 at the Office of the Head of Procurement, Ground Floor, NACA main building, 3 Ziguinchor Street. Wuse Zone 4. Abuja. The Bids are expected to be opened immediately after 12:00pm.       
Bids must be in English Language and signed by an official authorized by the bidder;
Bids submitted after the deadline for submission would be returned unopened;
All costs will be borne by the bidders;
The Project is not bound to contract any bidder and reserves the right to annul the Procurement process at any time without incurring any liabilities in accordance with Section 28 of the Public Procurement Act 2007.
NOTES/DISCLAIMER
The Project shall verify any or all documents and claims made by applicants and will disqualify bidders with falsified documents and claims.
If it is determined that submitted documents and claims have been falsified, the bidder may face prosecution in a court of Law.
The Project shall not be held responsible for any disqualified proposal because of any omission or deletion relating to the submission guidelines.
This advertisement shall not be construed as a commitment on the part of NACA to award a contract to any Contractor, nor shall it entitle any Contractor submitting documents to claim any indemnity from NACA.
The Project is not bound to shortlist any bidder, and reserves the right to annul the bidding process at any time without incurring any liabilities or providing reason.
Signed
Management.