INVITATION TO TENDER FOR THE PROCUREMENT OF COVID-19 RELATED COMMODITIES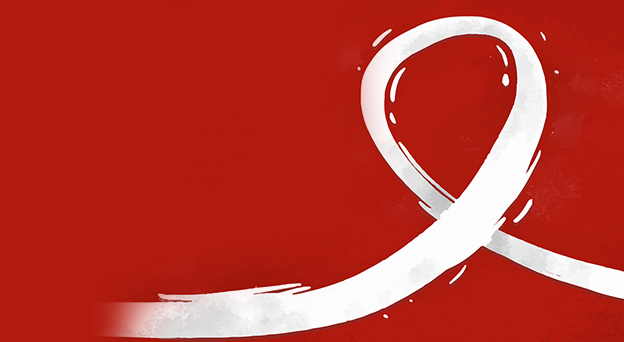 Ref. No.: NACA/GF/RSSH/12
Date of Issuance: 4th March, 2022
INTRODUCTION
The Global Fund for AIDS TB and Malaria project in the National Agency for the Control of AIDs (NACA) intends to use funds from the COVID 19 RM (C19 RM) grant for the procurement of additional essential commodities for the COVID 19 response in Nigeria: for supply of Medical Consumables and Medical Equipment
SCOPE OF SUPPLY
This invitation is to solicit for reputable manufacturers and local distributors with relevant experience in the manufacturing and delivery of medical consumables, and personal protective equipment during the grant implementation period.
SCHEDULE OF ITEMS REQUIRED
Lot 1

A

Case Management (Pharmaceuticals).

Delivery at MDS warehouse. Abuja. The Brand of the products to be supplied should be indicated by the tenderer.

Dexamethasone 4mg tablets;1000

200 Packs

B

Dexamethasone 4mg tablets;100

500 Packs

C

Dexamethasone 4mg tablets;50

2000 Packs

D

Dexamethasone (as Sodium Phosphate injection), 5mg/ml, 1m 1 Amp

1,000 Packs

E

Dexamethasone (as Phosphate) injection , 4mg/ml, 1m 1 Amp

1,000 Packs

F

Heparin (Heparin Sodium) Injection 5000units/ml

1000 Packs

G

Heparin (Heparin Sodium) Injection 1000units/ml

1,000 Packs

H

Lisinopril Tablets 10mg

1,500 Packs

I

Nifedipine Tablets 30mg

2,500 Packs
Lot 2

ITEMS

DESCRIPTION

QUANTITIES

DELIVERY LOCATION

Laboratory Consumables and Equipments

Tongue Depressor, x1000

Materials: Finely-polished beech wood

Description: Size: length 140mm, width 18mm, thickness 2mm

Flat, soft rounded edges, smooth surface. Single-use, not sterile

Box of 100 or 500 units. Hygienically clean for medical use

34 PCS

MDS Warehouse. Abuja

Small Ziplock bags X500

168 PACKS

MDS Warehouse. Abuja

A3 Plastic Folder Ziplock Bags

Heavy duty, clear polypropylene wallets have a metal zip closure for keeping documents and small items secure in the office or at home. With 115 micron thickness polypropylene on each side. Each wallet has a coloured strip for easy identification, or for creating a coordinated filing system. These A3 wallets come in a pack of 5 with three assorted colours.

Polypropylene on each side

17PACKS

MDS Warehouse. Abuja

De-fibrilator

Adult and paediatric settings. Biphasic output waveform. Automatic ECG (VT/VF) detection and analysis. Automatic impedance compensation based on patient. Paediatric dose attenuation

35 PCS

MDS Warehouse. Abuja

Oxygen Regulators

Chrome-plated brass body with all brass/steel/plated brass/aluminium casting high-pressure chamber

· Nominal inlet pressure 13 700 kPa (137 bar, 1987 psi), maximum 20 000 kPa (200 bar, 2901 psi)

• Outlet pressure: 345 kPa (3.5 bar, 50 psi)

• Integrated manometer, reading range: 0–20 000 kPa (0–200 bar, 0–2901 psi)

• Durable neoprene diaphragm

• Internal reseating relief valve protects against over pressurization

• Pressure regulator assembly to have:

• Inlet connections: BS, compatible with Bullnose

• Outlet connections: Standard D.I.S.S. 1240 outlet connection

Standards: quality, risk, packaging:
• ISO 13485 (medical device QMS)

• ISO 14971 (application of risk management)

• ISO 15223-1 Medical devices – Symbols to be used with medical device labels, labelling and information to be supplied – Part 1: General requirements.

Regulatory:

• SRA (e.g. CE under MDR, FDA) for a Class IIa device

Standards, performance:

ISO 10524 Pressure regulators for use with medical gases

ISO 15001 Anaesthetic and respiratory equipment – Compatibility with oxygen

2,614

MDS Warehouse. Abuja

Syringe Pump

Capable of accepting any kind of fluids (as solutions and medicines). Capable of working with the commonly available 20, 50 and 60 mL syringes (with at least the leading brands of syringes). Maximum pressure generated ≤ 20 psi. Capability of recording of dose units, default values, bolus settings, technical values. Easy to clean equipment. Large and easy to read display. Ingress protection not less than IPX2.

Flow rate programmable range at least from 0.1–200 mL/hr, in steps of 0.1 mL/hr; and at least from 100–1200 mL/hr in steps of 1 mL/hr. Flow rate or volume limit to administer at least from 0.1–999.9 mL. Saves last infusion rate even when the AC power is switched off. Bolus rate should be programmable at least in the range from 0.1–1000 mL/hr, with infused volume display. Selectable occlusion pressure trigger levels selectable at least from 300, 500 and 900 mmHg. Clamp for mounting pump on IV stand. Clamp for out of hospital transport, preferable (if applicable). Operates from AC mains power: 100–240 V~/50–60 Hz. Built-in rechargeable battery.

35

MDS Warehouse. Abuja
GENERAL ELIGIBILITY CRITERIA
Evidence of company registration (certificate of incorporation of the company) including Forms CAC2 and CAC7.
Company's Audited Accounts for the last 3 years (2018, 2019 and 2020)
Evidence of Company Income Tax Clearance Certificate for the last three years (2018, 2019 and 2020) valid till 31st December, 2021;
Evidence of Pension Clearance Certificate valid till 31st December, 2021;
Evidence of Industrial Training Fund (ITF) Compliance Certificate valid till 31st December;
Evidence of current Nigeria Social Insurance Trust Fund (NSITF) Clearance Certificate valid till 31st December, 2021;
Evidence of Registration on the National Database of Federal Contractors, Consultants and Service Providers by submission of Interim Registration Report (IRR) expiring on 31/12/2021 or valid Certificate issued by BPP;
Sworn Affidavit disclosing whether or not any officer of the relevant committees of the National Agency for the Control of Aids or the Bureau of Public Procurement is a former or present Director, shareholder or has any pecuniary interest in the bidder and to confirm that all information presented in its bid are true and correct in all particulars;
The minimum validity period of the Tender should be One Hundred and Twenty (120) Days
Evidence of financial capability to execute the contract by submission of Reference Letter from a reputable commercial bank in Nigeria, indicating willingness to provide credit facility for the execution of the project when needed.
Verifiable documentary evidence of at least three (3) similar jobs executed in the last five (5) years including Letters of Awards or Job Completion Certificates.
For Lot 1 Tenderers should provide current registration with Pharmacist Council of Nigeria of premises valid December, 2021.
For Lot 1, Tenderers should provide the brand and the country of origin of the products to be supplied as well as NAFDAC registration of the Products.
For Lot 2 Tenderers should provide brand, Manufacturers Authorization and Standard Organization of Nigeria mark of standardization of item for De-fibrilator, Oxygen Regulators, Syringe Pump
Bid security will be required for quotation above N100,000,000.00.
Bidders are allowed only to bid for one lot. Any bidder who bid for more than one lot will be disqualified.
COLLECTION OF TENDER DOCUMENTS
The Standard Bidding Document (SBD) can be downloaded from this link;
https://www.naca.gov.ng/wp-content/uploads/2022/03/SBD-for-covid-commodities-updated-1st-March-2022.pdf
SUBMISSION OF TENDER DOCUMENTS
Prospective bidders are to submit bid for each of the items desired, three (3) hard copies each (one original & two copies) of the requested documents and financial bid. Thereafter, the Tenderer shall enclose the original in one (1) envelope and all the copies of the Tender in another envelope, duly marking the envelopes as "ORIGINAL" and "COPY." The two (2) envelopes shall then be enclosed and sealed in one (1) single outer envelope,
Prospective bidders can submit their documents as a Joint Venture with relevant documents provided.
"Please note that you are expected to submit a sample or picture of the Item with your Tender submission. See the standard bidding document for more information.
DEADLINE FOR SUBMISSION
The deadline for the submission of Tender should not be later than 12 noon 4th April 2022 at the Office of the Head of Procurement, Ground Floor, NACA main building, 3 Ziguinchor Street. Wuse Zone 4. Abuja
GENERAL INFORMATION
Bids must be in English Language and signed by an official authorized by the bidder;
Bids submitted after the deadline for submission would be rejected;
NACA reserves the right to evaluate and award per line item and in the event of exigency, NACA may vary the quantities/quality of the items during the time of evaluation, award and execution of contract with respect to this invitation to tender;
NACA is not bound to contract any bidder and reserves the right to annul the Procurement process at any time without incurring any liabilities in accordance with Section 28 of the Public Procurement Act 2007.
viii GLOBAL FUND CODE OF CONDUCT
The firm shall get acquainted with the global fund code of conduct for suppliers using this link below: https://www.theglobalfund.org/media/3275/corporate_codeofconductforsuppliers_policy_en.pdf
Responding to this advert shall serve as an acknowledgement to abide by the Global Fund Code of Conduct for Suppliers.
Whistle blowing Policy
Suppliers are encouraged to send information on any infraction or grievances to the dedicated email account: [email protected]
ix NOTES/DISCLAIMER
NACA shall verify any or all documents and claims made by applicants and will disqualify bidders with falsified documents and claims.
If it is determined that submitted documents and claims have been falsified, the bidder may face prosecution in a court of Law.
NACA shall not be held responsible for any disqualified proposal because of any omission or deletion relating to the submission guidelines.
This advertisement shall not be construed as a commitment on the part of NACA to award a contract to any Contractor, nor shall it entitle any Contractor submitting documents to claim any indemnity from NACA.
NACA is not bound to shortlist any bidder, and reserves the right to annul the bidding process at any time without incurring any liabilities or providing reason.
Signed
Management.