INVITATION FOR EXPRESSION OF INTEREST (EoI)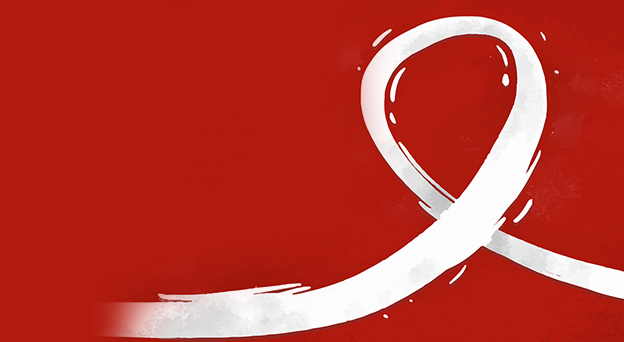 1.0 INTRODUCTION:
Country Coordinating Mechanism (CCM) Nigeria for the Global Funds to Fight HIV/AIDS, Tuberculosis and Malaria is a partnership composed of all key stakeholders in the country's response to the three diseases but does not handle Global Fund financing itself. It is responsible for submitting proposals to the Global Fund, nominating the entities accountable for administering the funding, and overseeing grant implementation.
2.0 THE GRANT
For CCM to effectively deliver on its mandate, it hereby invites interested, competent and reputable Service Providers/Contractors/Suppliers/Organizations with relevant experience, requisite expertise to express their interest for the following services for grant implementation period (January 2022 – December 2023).
ASSIGNMENT/ LOT No.

TITLE OF ASSIGNMENT

ASSIGNMENT/LOT 1

SUPPLY OF OFFICE STATIONARIES AND IT CONSUMABLES -CARTRIDGES/INKS, EXTERNAL HARD DRIVES, ANTI-VIRUS ETC.

ASSIGNMENT/LOT 2

SUPPLY OF IT EQUIPMENT AND ELECTRONICS I.E. PRINTERS, PROJECTORS, PHOTOCOPIERS, UPS, LAPTOPS

ASSIGNMENT/LOT 3

PROVISION OF TRAVEL MANAGEMENT SERVICE – PURCHASE AND ISSUANCE OF AIR TICKETS.

ASSIGNMENT/LOT 4

PROVISION OF CONFERENCE FACILITIES AND OTHER HOSPITALITY SERVICES FOR TRAININGS AND MEETINGS.

ASSIGNMENT/LOT 5

HEALTH MANAGEMENT ORGANIZATIONS/HMOS, LIFE INSURANCE ORGANIZATIONS

ASSIGNMENT/LOT 6

OFFICE REPAIRS, GENERAL SUPPLIES, PRINTING ETC

VEHICLE REPAIRS, SERVICING AND PARTS

ASSIGNMENT/LOT 7

OFFICE FURNITURE- TABLES, CHAIRS, CARBINETS

ASSIGNMENT/LOT 8

WEBSITE UPGRADE, RENEWAL OF WEBSITE HOSTING, QUICKBOOKS-SOFTWARE

ASSIGNMENT/LOT 9

CATERING SERVICES-FEEDING PACKAGES FOR MEETING

ASSIGNMENT/LOT 10

CLEANING AND JANITORIAL SERVICES-CLEANING AND FUMIGATION

ASSIGNMENT/LOT 11

OFFICE INTERIOR AND DECORATION- WINDOW BLINDS, RUGS
3.0 APPLICATION INSTRUCTION.
· Only one Application/Expression of Interest is allowed per organisation for each Assignment/Lot
· Application/Expression of Interest should be delivered by hand in a sealed envelope to CCM office using the details below; ensure to register your submissions in the bid register upon submission.
4.0 REQUIREMENTS FOR SUBMISSION OF EXPRESSION OF INTEREST (EOI) DOCUMENTS
· Comprehensive company profile including physical registered office address, functional contact email address and mobile phone number(s)
· Bank Reference Letter
· Copy of Corporate Affairs Commission (CAC) Certificate as proof of company registration
· Evidence of tax clearance certificate.
· Verifiable evidence of similar jobs successfully executed in the past
· Any other relevant information that can assist with the application.
5.0 SUBMISSION:
EOI responses must be submitted in two sealed envelopes with one marked "original" and the other marked "copy" clearly marked to indicate the respective assignment at the top right corner and addressed to:
The Finance and Admin Officer,
Country Coordinating Mechanism (CCM) Nigeria
Federal Secretariat Complex, Phase 1
(THE BUILDING WITH THE NIGERIAN COAT OF ARM, AFTER ZENITH BANK)
Office: Annex 1A, 2nd Floor. Room 2.79-2.85, 2.87-2.93.
Shehu Shagari Way, Garki
Central Business District
Abuja – FCT
All submissions must be received at the above Office between 15th to 30th September, 2022
9am to 5pm Daily (excluding Saturdays and Sundays)
7.0 IMPORTANT NOTICE
· This invitation is open only to reputable firms with clearly verifiable management, technical capacity and competency for the implementation of the respective assignments.
· Nothing in the advert shall be construed to be a commitment on the part of CCM.
· Only shortlisted firms will be invited to collect bidding documents (Request for Quotation) and submit proposals as at when due.
· There will be strict adherence to selection criteria hence as captured in paragraph 4.0
REQUIREMENTS FOR SUBMISSION OF EXPRESSION OF INTEREST (EOI) DOCUMENTS.
Failure to comply with the instructions and provide the required documents shall automatically result in disqualification.
· e) Submission of false documents is an offence and will lead to disqualification.
· f) Ensure you register your bid(s) in the bid register in the office at the point of submission as unregistered bids will be disqualified.