EXPRESSION OF INTEREST FOR THE ENGAGEMENT OF ZONAL CONSULTANT FOR THE DEVELOPMENT OF THE NIGERIA NATIONAL RESPONSE INFORMATION MANAGEMENT SYSTEM OPERATIONAL PLAN (NOP) 3. 2018-2023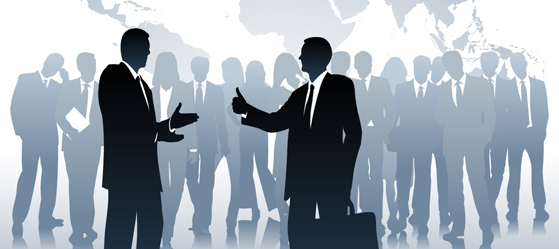 Background
Monitoring and Evaluation (M&E) is a key component of the multi-sectoral response to HIV/AIDS in Nigeria. Initially it was done through HIV sentinel surveillance of pregnant women accessing antenatal services in hospitals and clinics in line with global health standards from the World Health Organization. Currently, Nigeria combines routine data collection with periodic surveys to monitor the HIV epidemic and national response. The push for a multi-sectoral response to the HIV epidemic led to the development of the Nigeria National Response Information Management System (NNRIMS) in 2004. NNRIMS currently provides a robust, standardized and unified monitoring and evaluation framework. The purpose of the NNRIMS is to track progress in the implementation of the national HIV/AIDS response and use feedback information to improve policies, programs and service delivery in line with the principle of 'three ones'.
NACA initiated the formation of the National M & E Technical Working Group to provide technical support on monitoring & evaluation in the areas of prevention, treatment, care and support, research, surveillance, and capacity building in 2004. Additionally, the country's first HIV M&E Plan known as the NNRIMS Operational plan (NOP) was developed in 2007 as a guide  to data collection, management, analysis and reporting, decision making, program planning and implementation. The NOP 1 was linked to and used to track the progress of the National Strategic Plan 2005-2009.
Following the expiry of the NSP 2005-2009 NACA led stakeholders to review NSP implementation and develop the NSP 2010-2015. There was thus a need to review the NOP1 and develop a new M&E plan known as NOP 2 that would be relevant to current needs at the time as well as be useful to track progress made with the NSP 2010-2015. The development of the NOP2 was kick started with a joint multi stakeholder national HIV M&E system using the 12 Components System Strengthening Tool in 2009. The results of the assessment were used to inform the development of NOP2 that was linked to the NSP 2010-2015.
2. Justification for M&E Plan development
The current NNRIMS Operational Plan 2 (NOP 2) expired in 2016 making it pertinent for a new plan to track and properly situate progress and challenges within the NNRIMS to be developed the Nigeria National Strategic plan 2010 -2015 expired in 2015 In 2017 NACA led other relevant stakeholders to develop the National Strategic Framework (NSF) 2017-2021. Following the development of the NSF 2017-2021 guidance was provided to states to develop their various State Strategic Plans (SSPs) which were then aggregated upwards to develop the National Strategic Plan at the national level. To monitor the progress of implementation of these plans (NSP and national and SSP at state level) requires robust and sensitive M&E plans at the state and national level respectively. . This also  provided another opportunity for the country's HIV/AIDS M&E stakeholders led by NACA to review the national HIV/AIDS M&E system and develop a new M&E plan for HIV/AIDS known as the NNRIMS Operational Plan (3) at federal level and linked state M&E plans at the state level. NOP3 like the previous NOP2 and NOP1 respectively will target to meet the needs of all relevant HIV response stakeholders and be useful for tracking progress made with the NSF 2017-2021.
Likewise, the current national characteristics of the HIV/AIDS epidemic; the rapid scale-up of the national response and the changing dynamics of the HIV response globally, including the 90-90-90 strategy is providing further need to review and develop an NNRIMS operational Plan.
3.0 Goal/objectives of the NOP3 development process
Review the national HIV M&E system & plan and develop a new NNRIMS Operational Plan (NOP3) that is linked to the National HIV/AIDS Strategic Framework 2017-2021.
3.1 Specific objectives
Undertake a national HIV M&E system and plan review that will provide useful evidence for the development of the NOP 3 (2018-2023)  
Develop indicator matrix, obtain baselines and develop national targets for the identified indicators in the NOP 3.
Develop and disseminate a final approved NOP 3 that is linked to the National HIV/AIDS Strategic Framework (NSF) 2017-2023.
Develop and provide guidance to states to develop their own state HIV M&E plans frameworks that is linked to their HIV strategic plans  as well as the NOP3 2018-2023 at national level
The State consultant(s) will be expected to carry out and deliver on the following responsibilities:
Work with the zonal Consultant and State partners to review the state M&E system and plan for HIV and make recommendations for improvements in quality and sustainability.
Develop indicator matrix with associated indicators, baselines and targets specific for the state assigned to him/her
Facilitate and provide technical guidance for a state level target setting meeting to validate indicators, baselines and set targets using guidance provided by national level lead consultant
Develop and finalize state M&E plan that is linked with the state strategic plan for HIV/AIDS
Provide technical leadership in the state on all matters relating to the M&E plan development during the period of the consultancy
A State M&E plan for HIV/AIDS that is linked to the state strategic plan for HIV
A detailed report of the state M&E plan development process with lessons learned and recommendations for improvement in the future.
The consultancy is expected to be 30 days.
QUALIFICATION & EXPERIENCE:
Minimum of a Master's Degree in Public Health or related field (Sociology, Health Economics, Project management etc.)

 
Minimum  of 5 years  of professional  experience in developing  M&E Operational Plans and frameworks  for national and State level programming.  
Experience in working in HIV AIDS Programming in developing countries including Nigeria.
Proven  experience  with logical  frameworks and  other strategic planning  and M&E methods and approaches (including quantitative, qualitative and participatory).
At least 5 years experience in gender and human rights issues, with good program design skills, including capacity to prepare logical, coherent and consistent documents
Technical Capacity: Capacity to work in a multi-disciplinary team, including coordinating technical input into a framework  and Ability to work rapidly, both in person and remotely, with team members in various locations
8. GUIDELINE FOR SUBMISSION AND OPENING OF DOCUMENTS
Curriculum Vitae (CV) must be in English Language and submitted in a sealed envelope clearly marked at the topmost right corner "Zonal Consultant" and the Name, Address, Email and Phone Number of the Consultant boldly written at the back of the envelope, with acknowledgement to NACA office at the address below or send to mail info@naca.gov.ng
Submission of application closes on Friday 31st August 2018 by 12 noon, and the submission received will be opened immediately after closing at NACA Conference Room (Ground Floor) in the presence of firms representatives that choose to attend.
ADDRESS FOR INFORMATION AND SUBMISSION OF BIDS
Attention:
Head Procurement and Supply Chain Management
National Agency for the Control of AIDS (NACA)
Ground Floor Room 1.08
Plot 823, Ralph Shodeinde Street Central Business District, Abuja.
Email Address: info@naca.gov.ng
Tel: +234-9-4613726-9   Fax: +234-94613700
NOTES/DISCLAIMER

Late submissions will not be accepted.

NACA shall verify any or all documents and claims made by applicants and will disqualify   consultants with falsified documents and claims.
iii.       If it is determined that submitted documents and claims have been falsified, the consultant may face prosecution in a court of Law.
NACA shall not be held responsible for any disqualified proposal as a result of any omission or deletion relating to the submission guidelines.
iii. This advertisement shall not be construed as a commitment on the part of NACA to award a contract to any Consultant, nor shall it entitle any Consultant submitting documents to claim any indemnity from NACA.
NACA is not bound to shortlist any Consultant, and reserves the right to annul the bidding process at any time without incurring any liabilities or providing reason. .
Signed
Management.