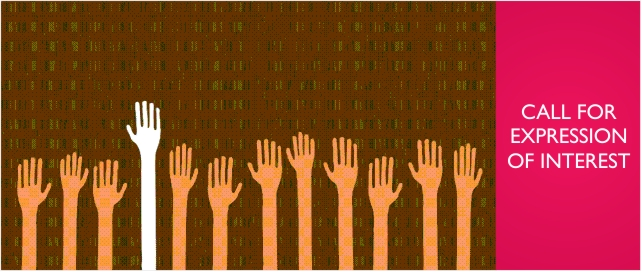 With a projected 2016 population of over 180 million and an estimated 3.2 million people infected with HIV, Nigeria has the second largest number of people living with HIV/acquired immunodeficiency syndrome (AIDS) in the world and is among the six nations facing the triple threat of high HIV burden, low treatment coverage, and slow decline in new HIV infections. To facilitate achievement of sustainable epidemic control, the Government of Nigeria (GON), with support from the United States (U.S.) President's Emergency Plan for AIDS Relief (PEPFAR) and The Global Fund is rapidly scaling up HIV treatment and care services. At the end of 2015, Nigeria had over 1,078 facilities providing antiretroviral therapy (ART) services with over 853,992 infected persons initiated on ART. As of March 2016, newly identified cases are immediately initiated on treatment regardless of their clinical and immunological status. Over 90% of people living with HIV (PLHIV) in Nigeria are 15 years or older and about 60% of them are females. On the average, 180,000 people die annually from AIDS-related illnesses and about 180,000 children 17 years or younger are currently orphaned by AIDS in Nigeria.
Through program data, the number of individuals reached with different HIV and AIDS focused interventions are monitored. These interventions include; HIV Testing Services (HTS), Prevention of Mother-to-Child Transmission of HIV (PMTCT), Anti-retroviral Therapy (ART), Care and Support of PLHIV, Orphans and Other Vulnerable Populations, Minimum Prevention Package Interventions (MPPI), etc. The surveys carried out in Nigeria include Antenatal Care (ANC) Sentinel Survey, National HIV/AIDS and Reproductive Health Survey (NARHS), and the Integrated Biological and Behavioral Surveillance Survey (IBBSS). These surveys (periodic data collections) target facility-based pregnant women, general population and key populations respectively.
However, there is a consensus across a large spectrum of stakeholders in the Nigeria HIV/AIDS response that Nigeria needs to conduct a representative, population-based survey of children and adults, that will enhance the HIV response in Nigeria by providing program managers and policymakers a more detailed and specific understanding of the epidemic in the country. This will guide the scale-up of treatment and prevention services across all age groups. The survey will also provide stakeholders with the information needed to effectively evaluate current programs, plan and implement future interventions, as well as evaluate progress towards achieving the global 90-90-90 targets. This consensus and strategic thrust gave birth to current efforts at conducting the Nigeria AIDS Indicator and Impact Survey (NAIIS).
1.1       NAIIS STATUS REPORT
Some landmark achievements have been made at efforts to conduct the Nigeria AIDS Indicator Survey. These include:
Development of NAIIS protocol and securing of ethical approval from NHREC, US CDC and the University of Maryland in Baltimore
Development of NAIIS work plan and its approval by the survey TC.
Setting up of data management system for the survey, with a central server in Abuja.
Field workers for the survey have been recruited and trained.
Community mobilization, sensitization and engagement is currently ongoing
Field pilot was conducted in June 2018.
Field data collection has commenced on the 17th of July 2018
1.2       RATIONALE FOR ENGAGEMENT OF INDEPENDENT CONSULTANTS
Nigeria HIV/AIDS Indicator and Impact Survey (NAIIS) is being conducted by the Government of Nigeria (GoN) with funding support from the US CDC and the Global Fund. Survey implementation was sourced out to a consortium of Implementing Partners led by the University of Maryland in Baltimore (UMB). Though UMB has engaged some data managers for NAIIS, GoN is persuaded that bringing on board independent consultants that will independently provide a level of assurance and satisfaction to the process of data collection, survey field operations, Laboratory processes and logistics planning and implementation in accordance with the survey protocol. This will go a long way in verifying the overall field operations, laboratory and data management process of the survey and confer greater credibility and acceptance of the results of the surveys.
Lot 1: Field-Monitoring Consultants (Quality Assurance).
Lot 2: Independent Data Management Monitoring Consultant
Lot 3: Laboratory Monitoring Consultant (Quality Assurance)
2.0       GOAL AND SCOPE
The goal is to engage reputable independent consultants, with the requisite technical competence and expertise in large-scale public health surveys, who will provide independent reports to the Survey Steering Committee of NAIIS
2.1.      FIELD MONITORING CONSULTANTS (QUALITY ASSURANCE).
Monitor the adequacy of materials, supplies, and human resource for the conduct of the survey.
Appraisal of the overall logistics deployed for the survey.
Monitor process of activities that include transportation, inventory, and warehousing of all survey related items.
Monitor and report on all aspects of field operations including training, performance monitoring, implementation plan, other duties to ensure that field teams work effectively and efficiently
Assess and evaluate field teams performance and advice accordingly
Key Deliverables and Expected outputs
A detailed report on findings on the above terms of reference.
2.2       INDEPENDENT DATA MANGEMENT MONITORING CONSULTANT
Appraise the entire data chain from collection to analysis, checking data sets for consistency, completeness, accuracy and reasonableness.
Audit data on a regular basis and provide trail and ensure data integrity.
Recommend process improvements for data management activities.
Generate independent data reports on a periodic basis for steering committee members and share with Technical Committee
Key deliverables
Data management monitoring plan
A detailed report on the entire data process highlighting areas of strengths and weakness.
2.3       LABORATORY MONITORING CONSULTANT (QUALITY ASSURANCE)
Appraise the general conduct of the laboratory component, advising on measures that can improve quality assurance during the conduct of laboratory tests and after the survey.
Monitor the works of the laboratory activities in the fields and satellite laboratories that will participate in the survey.
Ensure that the laboratory section of the protocol is adhered to throughout the conduct of the survey
Appraise the biosafety and biosecurity concept as specified in the NAIIS protocol were adhered to before, during and after the survey using the appropriate checklist on the field, at the satellite and central labs.
Appraise the proper waste management was conducted according to the protocol using an appropriate checklist before, during and after survey.
Key deliverables
Provide a detailed report of the entire laboratory and quality assurance process for the survey
3.0       TECHNICAL REQUIREMENTS FOR THIS ASSIGNMENT
3.1 General requirement
Demonstrable extensive experience (up to 10 years) in large-scale public health interventions including population-based surveys.
A postgraduate degree in biostatistics, epidemiology, public health, Laboratory sciences, logistics management, or related disciplines.
Demonstrable experience in the provision of technical assistance/support to government institutions, National/ International NGOs, and donor agencies.
Ability to write concise and well-written analytical research report on the results of the survey in English.
Affiliation to a reputable international organization or university
3.2 Specific Requirement
Field implementation operations
A minimum of master's degree in biostatistics, epidemiology, public health or related disciplines
Extensive understanding of epidemiology and experience in large scale population based HIV/AIDS surveys in developing countries
Demonstrable experience in the provision of technical assistance/support to government institutions, National/ International NGOs, and donor agencies
Data management
A terminal degree (PhD) in Medical Statistics
Extensive experience (minimum of 10 years) in data management of large scale public health surveys at international level
Demonstrable proficiency in the use SAS, STATA statistical software.
Ability to write a concise and well-written analytical research report on the results of the survey in English
Laboratory operations
A Master's degree in laboratory sciences
Demonstrable experience in management of laboratory teams in a reputable international organization
Hands on experience in laboratory commodity management, laboratory Quality Assurance and safety in large population-based household surveys
Participation in external quality assurance program
TERMS AND CONDITIONS
The Independent Survey Monitoring consultancy to NACA for NAIIS shall be for a fixed term of 9 months- August 2018 to April 2019.
Consultants are expected to work a minimum of 60 days and a maximum of 90 days during this period.
Submission must be in English language only, in four (4) copies (one original and three copies) sealed in an envelope clearly marked "Lot No and Description" and dropped in the Tender Box provided with acknowledgement to NACA office at the address stated in paragraph 6 below or info@naca.gov.ng.
The cover letter submitted with the Curriculum Vitae (CV) must be signed
Interested Consultant may obtain further information on Term of Reference (ToR) via the Agency's website or obtain hard copy at the same address stated in paragraph 6 below from 0900 to 1530 hours local time Mondays to Fridays (except weekends and public holidays).
Submission must be delivered/received to the same address/mail on or before 1200 noon local time on or before Friday 31st August 2018.
All submissions shall be opened immediately on the same date at the NACA Conference Room immediately after closing.
5.         GUIDELINE FOR SUBMISSION AND OPENING OF DOCUMENTS
Curriculum Vitae (CV) must be in English Language and submitted in four (4) copies (one original & three copies) in a sealed envelope clearly marked at the topmost right corner "Lot No and Description" and the Name, Address, Email and Phone Number of the Consultant boldly written at the back of the envelope, with acknowledgement to NACA office at the address below or send to mail info@naca.gov.ng.
Submission of application closes on Friday 31st August 2018 by 12 noon, and the submission received will be opened immediately after closing at NACA Conference Room (Ground Floor) in the presence of firms representatives that choose to attend.
ADDRESS FOR INFORMATION AND SUBMISSION OF BIDS
Attention:
Head Procurement and Supply Chain Management
National Agency for the Control of AIDS (NACA)
Ground Floor Room 1.08
Plot 823, Ralph Shodeinde Street Central Business District, Abuja.
Email Address:            info@naca.gov.ng
Tel: +234-9-4613726-9   Fax: +234-94613700
NOTES/DISCLAIMER
Late submissions will not be accepted.
NACA shall verify any or all documents and claims made by applicants and will disqualify consultants with falsified documents and claims.
iii.       If it is determined that submitted documents and claims have been falsified, the consultant may face prosecution in a court of Law.
NACA shall not be held responsible for any disqualified proposal as a result of any omission or deletion relating to the submission guidelines.
iii.        This advertisement shall not be construe a contract to any Consultant, nor shall it entitle any Consultant submitting documents to claim any indemnity from NACA.
NACA is not bound to shortlist any Consultant, and reserves the right to annul the bidding process at any time without incurring any liabilities or providing reason. .
Signed
Management.