EXPRESSION OF INTEREST (EOI) FOR THE ENGAGEMENT OF TWO CONSULTANTS FOR THE REVISION OF THE NATIONAL STRATEGIC FRAMEWORK FOR THE NIGERIAN HIV/AIDS RESPONSE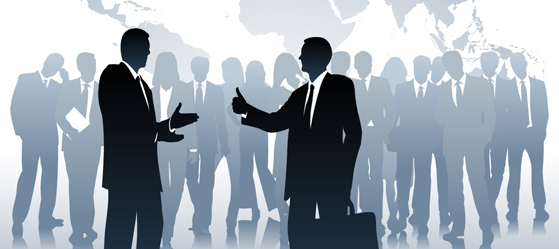 ABOUT THE NATIONAL HIV RESPONSE IN NIGERIA AND THE NATIONAL AGENCY FOR THE CONTROL OF AIDS (NACA)
Nigeria is Africa's most populous nation with an estimated 200 million people. Currently, Nigeria has the second largest epidemic globally, with a reported HIV adult prevalence (ages 15-49) of 2.8%, and an estimated 3.1 million people living with HIV. The Nigerian government's response to the epidemic is based on a national strategic framework and related national strategic plan. The recent iteration is a five-year plan (National HIV and AIDS Strategic Plan 2017-2021) with an estimated cost of US $2.5 billion for programme execution. This plan was designed to be jointly executed by the Government of Nigeria, bilateral and multilateral donors.
National Agency for the Control of AIDS (NACA) was established in February 2000. Within the context of the three one's principle, NACA mandate is to coordinate the multisectoral and multi-disciplinary response to HIV/AIDS in the country, including developing and articulating a sustainably financed national strategic framework (NSF) for an effective and sustainable expanded national response to HIV/AIDS in Nigeria. NACA is mandated to ensure that all entities and groups implementing any part of the NSF objectives and activities see the NSF as the framework for a national coordinated response and to support the resource mobilization efforts for financial, organizational and human resources required to undertake these requisite interventions.
BACKGROUND
The accuracy of the HIV prevalence rates in Nigeria has been highly debated in the past few years. The most recent national prevalence survey for Nigeria (National HIV&AIDS and Reproductive Health Survey (NARHS)) in 2014, undertaken by the National AIDS and STI Control Programme (NASCP) of the Federal Ministry of Health, placed the national HIV prevalence among women attending antenatal clinics in Nigeria at 3.2%. Given these numbers, only an estimated 30% of Nigerians living with HIV/AIDS are on treatment, with about 70%, or just over 2 million people, who either do not know their status or are not currently in care. Implementing partners of the national response have had significant difficulties in finding new positives (first 90) despite several iterations of geographic and key population prioritization and targeting. In order to achieve the 90-90-90 targets by 2020 in Nigeria, it became imperative that the country and its partners have a more accurate understanding of the HIV prevalence in Nigeria.
It is against this backdrop that the Government of Nigeria launched the largest ever population-based HIV/AIDS survey, the Nigeria HIV/AIDS Indicator and Impact survey (NAIIS), in June 2018. The survey has a sample size of about 170,000 people, across 774 Local Government Areas (LGAs) and about 88,000 households. It is anticipated that the results of the NAIIS will reveal the real burden, impact and geographic distribution of the HIV burden in the country. This will help the government and development partners to efficiently channel resources to the most needed geographic locations and population groups.
Concurrently, the Government of Nigeria felt that it was important to establish the size of populations most at risk to HIV in the country, including the geographic distribution of HIV incidence within the country. Recognizing the importance of the data on key population to be available at the same time with the national prevalence data, the country also embarked on the key population size estimations for female sex workers, men who have sex with men and people who inject drugs (PWID). Additionally, the country also launched its first every national assessment of HIV and AIDS, TB and Hepatitis B and C situation in Nigerian prisons, which was aimed at providing context to inform HIV and AIDS, TB and Hepatitis B and C as well as drug use programming in the country. It is expected that these three data points will provide impetus for re-basing the Nigerian HIV epidemic and re-prioritize the programmatic response.
Based on the latest available data on the nature of the HIV epidemic in the country, it has become necessary to revise the programmatic and policy responses to HIV as described in the current strategic framework and to redirect the limited available resources towards the populations and geographic areas with the greatest need for greater impact. It is anticipated that this revised framework will serve as a blue print for achieving epidemic control and to end AIDS as a public health threat in Nigeria.
OBJECTIVES
The overall objective of this consultancy is to produce a strategic guidance document for Nigeria, considering new evidences available that would signal the change needed for achieving the 90-90-90 targets by 2020 and the 95-95-95 targets by 2030. It is expected that this document will be elaborated and make recommendation on the development of a five-year strategic plan (2020-2025), for Nigeria as well as provide guidance for the resource mobilization efforts for the response.
Specifically, the consultant will identify the opportunities and consideration for prioritizing the national strategic direction and focusing for the Nigerian HIV/AIDS response based on current and updated understanding other the geographic and population dynamics in Nigeria.
SCOPE OF WORK
The scope of work for the Consultant will include but not limited to:
Review, analyze and synthesize new and emerging evidence on the HIV response in Nigeria, including recent data (but not limited to) the NAIIS, Key population size estimations, prison survey;
Review relevant documents including policy documents, reports and all publications, documents from the USG/PEPFAR and GF implementers, and other stakeholders;
Model and cost various scenarios based on preliminary data from NAIIS, KP size estimate and prison survey;
Guide the identification of strategic priorities for ending AIDS in Nigeria in line with the new policy direction;
Make concise policy and programme recommendations on national response including; development of new NSP and policy, resource mobilization strategies, etc.;
Draft and finalize the strategic framework to be presented to NACA for approval
METHODOLOGY
The strategic framework is intended to help guide the collective efforts of Government and partners in achieving the national HIV goals through the implementation of selected strategies. This framework will be a small but concise document to serve as a map, so it needs to be as clear and precise as possible. Given this minimum requirement it is expected that the framework development process:
Uses a participatory approach to engage a cross-section of the multi-stakeholder partners including civil society and to generate the necessary information required to achieve the objectives of this assignment
Proposes policies, strategies, and interventions that create a logical, data-driven plan to address the needs of the HIV response in Nigeria
Focuses on proven core HIV interventions, while considering other disease burdens (such as TB, Hepatitis and other STIs) and development issues in the country.
To achieve this, it is expected that the National Consultant with support from an International Consultant will:
Participate in technical review sessions on the synthesis of the national epidemiological and programmatic data
Participate in the triangulation and synthesis of new and emerging evidences, innovations and best practices, from national and international sources, including national policy documents (HIV, Health Financing, Universal Health Coverage, etc.)
Lead in modeling possible HIV response scenarios based on preliminary data outputs from NAIIS and other relevant studies
Facilitate the use of structured and semi-structured questionnaires as well as in-depth interviews and focused group (small group) discussions to gather data from key stakeholders
Facilitate validation session for products and deliverables
Deliverables
It is anticipated that the document will be no longer than 20 pagers and would include:
Executive summary
Rationale for the Strategic Framework
The journey so far (retrospective epidemiological look)
What is new in this NSF: Targeting for success to achieve 95:95:95 targets
National Strategic Vision, Mission and Guiding Principles
Goals, objectives and strategic interventions of the updated Strategic Framework
Critical enablers and Cross-Cutting Issues
Monitoring implementation, tracking achievements
Risks and assumptions
Financing the HIV Response
Ending AIDS in Nigeria: A reality in Sight
References
DURATION
The consultancy is expected to be carried out for a period of 20 days.
EXPERTISE REQUIRED
Qualifications required: Advance Degree in public policy, public health, international development, demography or other relevant fields.
Experience required: Minimum of 10 years of experience in strategic planning and management, participatory methods of research, gathering and synthesizing the perspectives of various stakeholders and resource persons. Previous experience in evaluating projects that deal with the issues of governance, transparency, aid accountability, aid effectiveness, health financing, health advocacy, networking and collaboration and capacity building, is expected.
Technical skills: Must have high computer proficiency including MS Office (Word/Excel/PowerPoint) and knowledge of statistical analysis packages is desirable.
Competencies: Excellent oral/written English and outstanding communication and facilitation skills and team management; ability to meet tight deadlines and to work effectively under pressure, including in a multi-cultural environment.
Demonstrated Ability to Deliver: Electronic/hard copies of previous similar assignments carried out in the last 2 years.
TERMS AND CONDITIONS
The consultancy service shall be for a fixed term of 20 days.
Submission must be in English language only, in four (4) copies (one original and three copies) sealed in an envelope clearly marked "Revision of the National Strategic Framework for the Nigerian HIV/AIDS Response" and dropped in the Tender Box provided with acknowledgement to NACA office at the address stated in paragraph 6 below or send to: info@naca.gov.ng.
The cover letter submitted must be signed, and also include your understanding of this project; and why your profile and expertise fits this project. Please send the letter and your CV, plus a piece of comparable work that you have done that illustrates your capacity in this area.
Interested Consultant may obtain further information on Term of Reference (ToR) via the Agency's website or obtain hard copy at the same address stated in paragraph 6 below from 0900 to 1530 hours local time Mondays to Fridays (except weekends and public holidays).
Submission must be delivered/received to the same address/mail on or before 1200 noon local time on or before Friday 15th February 2019
All submissions shall be opened immediately on the same date at the NACA Conference Room immediately after closing.
ADDRESS FOR INFORMATION AND SUBMISSION OF BIDS
Attention:
Head Procurement and Supply Chain Management
National Agency for the Control of AIDS (NACA)
Ground Floor Room 1.08
Plot 823, Ralph Shodeinde Street Central Business District, Abuja.
Email Address:            info@naca.gov.ng
Tel: +234-9-4613726-9   Fax: +234-94613700
NOTES/DISCLAIMER
Late submissions will not be accepted.
NACA shall verify any or all documents and claims made by applicants and will disqualify  consultants with falsified documents and claims.
iii.  If it is determined that submitted documents and claims have been falsified, the consultant may face prosecution in a court of Law.
NACA shall not be held responsible for any disqualified proposal as a result of any omission or deletion relating to the submission guidelines.
iii.  This advertisement shall not be construe a contract to any Consultant, nor shall it entitle any Consultant submitting documents to claim any indemnity from NACA.
NACA is not bound to shortlist any Consultant, and reserves the right to annul the bidding process at any time without incurring any liabilities or providing reason. .
Signed
Management.