Engagement of Third-Party Logistics for Cold-Chain and Non-Cold Chain Commodities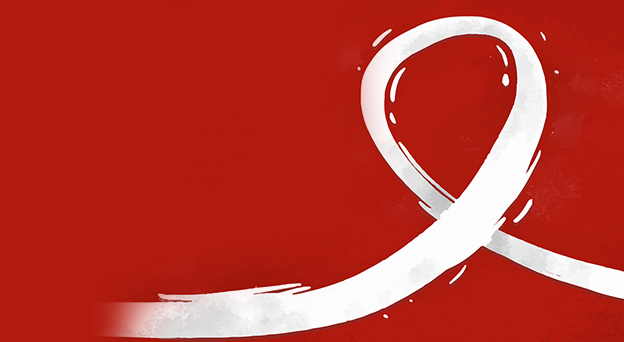 Background

The National Agency for the Control of AIDS (NACA) coordinates the National HIV/AIDS response, providing guidance to all implementing entities, coordinating and reporting on the attainment of national objectives of the response while ensuring that resources are used in the most efficient manner. NACA's mandate is to ensure efficient and effective coordination of the national response leading ultimately to the attainment of universal access to HIV prevention, treatment, care and support services for all Nigerians. Nigeria is a Federal State with 36 semi – autonomous States divided into 6 geopolitical zones and the Federal Capital Territory (FCT). Over the years since 2001, NACA and the states have partaken in various grants and credits from the Global Fund and World Bank, funds and support from the Government of the Federation as well a host of other funding sources to stop and reverse the trend of HIV/AIDS in Nigeria. Successive reviews have shown a mix of successes and failures, which over time has shaped the structure and operation of the national response. The Agency as a Principal Recipient require the services of competent Logistics company for Provision of Third-Party Logistics for Cold-Chain and Non-Cold Chain Commodities Reporting line
Reporting line will be Technical Specialist PSCM and Senior Technical Specialist PSCM.
Scope of work:
Distribution happens as the need arises.
3PL vendors to make deliveries within 24hrs of notification by NACA
Services to be provided:
Long Haul (Three facilities per states)
Drop off (Minimum of 20 sites)
Duration of work: April 2022 to March 2023
1. General Eligibility Criteria
Evidence of company registration (certificate of incorporation of the company)

including Forms CAC2 and CAC7;

Evidence of Company's Income Tax Clearance Certificate for the last three (3) years (2018, 2019 & 2020) valid till 31st December 2021;
Copy of

Company Audited Accounts for t

he last 3 years (2018, 2019 and

2020);

Evidence of PENCOM Compliance Certificate expiring by December 2021;
Evidence of ITF Compliance Certificate expiring by December 2021;
Evidence of NSITF Compliance certificate expiring by December 2021;
Sworn Affidavit disclosing whether or not any officer of the relevant committees of the National Agency for the Control of Aids or the Bureau of Public Procurement is a former or present Director, shareholder or has any pecuniary interest in the bidder and to confirm that all information presented in its bid are true and correct in all particulars;
The minimum validity period of the Tender should be One Hundred and Twenty (120)

Days;

Evidence of financial capability to execute the contract by submission of Reference Letter from a reputable commercial bank in Nigeria, indicating willingness to provide credit facility for the execution of the project when needed;
Company's Profile;
Evidence of good-in-transit Insurance policy
Evidence of Cold-Chain Vehicles (picture)
Evidence of 3 Experience in provision of t

hird-party Logistics for Cold-Chain and

Non-Cold Chain Commodities for the past 5years.

All documents for

submission must be transmitted with a Covering/Forwarding letter under the

Company Letter Head Paper

using the Tender Submission Sheet template in Form G-1 and

bearing amongst others, the Registration Number (CAC), Contact Address,

Telephone Number (Preferable GSM No.), and e-mail address, duly signed by the

authorized officer of the firm. An unsigned bid will be disqualified.
2. COLLECTION OF TENDER DOCUMENTS
The Standard Bidding Document (SBD) can be downloaded from this link;
https://www.naca.gov.ng/wp-content/uploads/2022/03/engagement-of-3pl-reviewed.pdf
3. SUBMISSION OF TENDER DOCUMENTS
Prospective consulting firms are to submit three (3) hard copies (one original & two copies) of the requested documents and financial bid. Thereafter, the Tenderer shall enclose the original in one (1) envelope and all the copies of the Tender in another envelope, duly marking the envelopes as "Engagement of Third-Party Logistics for Cold-Chain and Non-Cold Chain Commodities"TECHNICAL" and "FINANCIAL." The two (2) envelopes shall then be enclosed and sealed in one (1) single outer envelope after registration using the NACA bid register.
a. Prospective bidders can submit their documents as a Joint Venture with relevant documents provided in line with the requirements stated in the SBD.
4. DEADLINE FOR SUBMISSION
The deadline for the submission of Tender should not be later than 12 noon of Tuesday 22nd March, 2022. Clarification can be obtained at the Office of the Head of Procurement, Ground Floor, NACA main building, 3 Ziguinchor Street. Wuse Zone 4. Abuja
5. GENERAL INFORMATION
Bids must be in English Language and signed by an official authorized by the bidder;

Bids submitted after the deadline for submission would be rejected;

NACA

reserves the right to evaluate and award per line item and in the event of exigency, NACA may vary the quantities/quality of the items during the time of evaluation, award and execution of contract with respect to this invitation to tender

;

NACA is not bound to shortlist any Consultant, and reserves the right to annul the bidding process at any time without incurring any liabilities or providing reason.
12.0 ADDRESS FOR INFORMATION AND SUBMISSION OF PROPOSALS
Attention:
Head Procurement
National Agency for the Control of AIDS (NACA)
Ground Floor Room 1.08
No. 3 Zinguinchor Street, Beside AEDC Office, Wuse zone 4, Abuja
Email: [email protected]
Tel: +234-9-4613726-9 Fax: +234 94613700
13.0 GLOBAL FUND CODE OF CONDUCT
You shall get acquainted with the global fund code of conduct for suppliers using this link below: https://www.theglobalfund.org/media/3275/corporate_codeofconductforsuppliers_policy_en.pdf
Accepting this invitation shall serve as an acknowledgement and agreement to abide by the Global Fund Code of Conduct for Suppliers.
14. Notes/Disclaimer
Late submissions will not be accepted.

NACA shall verify any or all documents and claims made by applicants and will disqualify consultants with falsified documents and claims.

If it is determined that submitted documents and claims have been falsified, the consultant may face prosecution in a court of Law.

NACA shall not be held responsible for any disqualified proposal as a result of any omission or deletion relating to

the submission guidelines.

This advertisement shall not be construe a contract to any Consultant, nor shall it entitle any Consultant submitting documents to claim any indemnity from NACA.

NACA is not bound to shortlist any Consultant, and reserves the right to annul the bidding process at any time without incurring any liabilities or providing reason.
Signed
Management.