Engagement of Technical Service Organization for Implementation of ART Data Quality Assessment and Patient Folder Audit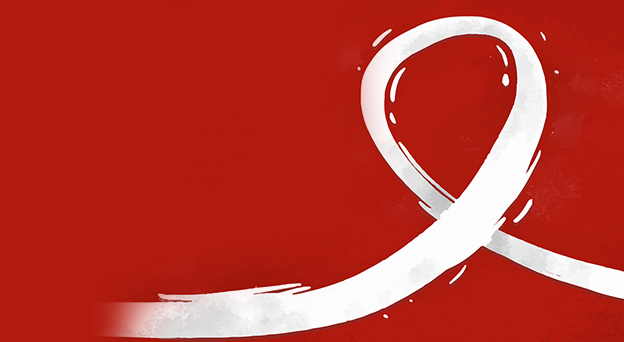 Background
Nigeria has made significant progress in the last few years both in terms of the availability of more precise information about the HIV epidemic and improved service coverage. In 2018, the country conducted the largest HIV prevalence survey (Nigeria HIV/AIDS Indicator and Impact Survey, NAIIS) which provided useful evidence specifically to re-base the disease burden and service coverage both at national and sub-national levels. The National Data Repository (NDR) is another important means through which near real-time data are accessed from almost all facilities providing treatment services in Nigeria. In terms of service coverage, Nigeria has demonstrated significant improvement in the number of people living with HIV (PLHIV) on Anti-Retroviral Therapy (ART): increasing from about 1 million (or 60% coverage) in 2019 to about 1.9 million (about 95% coverage) by end of 2021. Despite these significant improvements, further understanding and improvements, both programmatically and in relation to data quality, are still required as described below:
At the end of 2021 ART coverage for the country was 96% amongst those that know their status (98% of all PLHIV know their status), making the population coverage of PLHIV on treatment 93%. However, the data showed that up to 14 states each recorded ART coverage of over 100%, while 12 states reported well below 70%, others have figures with 70%-100%. It has been observed that a lot of clients move to other states to access treatment instead of their state of residence. This would necessitate looking at the quality of both numerator and denominator data at national as well as sub-national levels.
The NDR currently largely captures ART coverage but is yet to have full reporting on the HTS, PMTCT, and HIV/TB. With ongoing efforts to achieve interoperability with DHIS (NHMIS), NHLMIS and LIMS platforms, there is still more dependence on direct facility-validated data.
Both PMTCT ARV and Pediatric (<15 years) ART coverages are lower than 50% while overall ART coverage is 93% of the total estimated 1.9 million PLHIV. It is notable that in 2021, out of the estimated 1.9 million PLHIV denominator, 83,000 pregnant women needed PMTCT ARV for 2021 with an achieved coverage of only 44% while 130,000 pediatrics needed ART with an achieved coverage of 46%. This raises the need to design interventions to reach the missing women and children from the estimated denominators.
OBJECTIVES OF THE ART DATA QUALITY ASSESSMENT
To determine the accurate number of PLHIV currently on ART, nationally and sub nationally (if applicable)
To determine the quality of the ART data and selected indicators to inform better program planning
To gather information that helps further improve ART client registration, follow-up, recording keeping, and reporting system
To align the numbers for PLHIV currently on ART and that of the logistics drug data
SCOPE OF THE ASSESSMENT
Following the World Health Organization (WHO) guidance (https://www.who.int/publications/i/item/who-ds-hiv-18.43), the assessment will be conducted using a two-stage phased approach:
Phase I: in this phase, the DQA will be implemented within a nationally representative number of ART sites with a view to validate the number of PLHIV on ART. A verification factor (verified vs reported number of people on ART), which is nationally representative, will be calculated and (if within an acceptable range i.e. between 90% to 110%), used to reset the nationally reported ART numbers. The outcome of the phase 1 exercise will inform the next step which may include conduct of the DQA across more ART facilities to reset the national ART number, as well as to strengthen the overall HIV patient monitoring system.
Phase II: If Phase I results in verification of less than 90% or greater than 110%, the exercise will be expanded to additional ART sites (for an overall representation of 80% of the people currently receiving ART for the reporting period being reviewed).
Study Location and Site
The DQA will involve selected ART sites in Nigeria. Most of the sites capture and report client-level data electronically through the Nigeria Medical Records System (NMRS) or LAMIS – depending on the supporting implementing partner, which are then uploaded to the NDR or other platforms.
THE ROLE AND RESPONSIBILITIES OF THE TECHNICAL SUPPORT ORGANIZATION (TSO)
An experienced firm with relevant Human resources such as an epidemiologist, SI/ M&E specialists, and data analyst will be contracted to implement the DQA.
Tasks to be performed by the Technical Support Organization
The firm will develop the full protocol
The firm will develop the implementation budget and plan for the exercise based on an expansion of this concept note and guided by the WHO guideline.
The firm shall conduct a desk review of the ART data.
The firm will execute the DQA in accordance with the finalized and approved protocol, including the required analysis.
Triangulation of ART commodity data with number of people receiving ART-Comparing the PLHIV currently on ART with consumption
The firm shall report to the National DQA implementation team coordinated by NASCP and NACA.
Qualification of key staff of the TSO
Epidemiologist
Must possess at least a Master's degree in Public Health, Epidemiology, Biostatistics, Global health/ Infectious diseases or related field. A PhD degree in related field will be an added advantage.
At least 7 years of experience working in epidemiology, conducting monitoring and evaluation of diseases and public health issues, especially in HIV/AIDS.
Sound knowledge and skills in database management and statistical analysis, secondary data review, survey designing and implementation, monitoring and evaluation systems design or use, and public health information management
Significant experience in planning, designing, organization and management of public health studies, health information systems and digital health solutions for routine surveillance (e.g, DHIS2, EMR)
Excellent skills in Statistical software such as SPSS, STATA and/or R and in Computer Applications such as advances Excel, data entry and performing structured literature searches.
Experience with PEPFAR and GFATM is a strong plus, including experience with / knowledge of programs, processes and systems such as EMR, and health information systems
Strong analytical, critical reasoning and research skills, with significant experience in data analysis, triangulation and interpretation.
Strong technical, scientific writing and reporting skills, with a minimum of three scientific publications in peer-reviewed journals
Strategic Information/M&E Specialist
An advanced degree in Public Health, Epidemiology, International Development, Demography, the social sciences or another appropriate field
At least five years technical experience in public health and M&E with at least two years in data management, analysis, presentation and reporting with HIV/AIDS prevention, care, and treatment programs in low and middle income countries, preferably Nigeria.
Experience in designing tools and strategies for data collection, analysis and production of reports;
Knowledge of quantitative and qualitative monitoring methodologies and proven ability to design monitoring instrumentation tools;
Experience with PEPFAR and GFATM is a strong plus, including experience with / knowledge of programs, processes and systems such as EMR, and health information systems
Strong oral and written communication skills, with an ability to write high technical and persuasive document.
Data Analyst
At least a Master's Degree in statistics, demography, health informatics, mathematics, public health or in a related field.
A minimum of 5 years' experience in M&E activities in HIV/AIDS response
Minimum of three years extensive experience on the management of ODK/REDCAP software and or other electronic data capturing tools.
Proficient computer literacy, specifically Excel and Word and in the development of MIS software using database software / or Statistical Software (SPSS, STATA)
Demonstrated experience working with large data sets and survey dataset desirable
Keen understanding of principles of data quality and data integrity.
Experience building and maintaining databases and manipulating large dataset
Advanced skills in data analysis, visualization, presentation and report writing
Excellent analytical skills combined with a proactive, energetic approach to problem solving
EXPECTED OUTPUT
Detailed Operational plan
Desk review of ART data report.
Full Protocol and comprehensive budget developed
Final analysis and report of the ART DQA developed.
Duration of the Consultancy
The duration of this consultancy shall be for four (4) months and the technical support
organization will be required to be available throughout the duration of the assignment
General Eligibility Criteria
Other documents required to be submitted with the proposal are:
GENRAL ELIGIBILITY CRITERIA
Evidence of Certificate of Incorporation with the Corporate Affairs Commission (CAC) including Form CAC1.1 or CAC02 and CAC07.
Evidence of Company's Income Tax Clearance Certificate for the last three (3) years (2019, 2020 and 2021) valid till 31st December 2022. Minimum Turnover of N10 million for the referenced years;
Evidence of Pension Clearance Certificate valid till 31st December, 2022
Evidence of Industrial Training Fund (ITF) Compliance Certificate valid till 31st December, 2022.
Evidence of current Nigeria Social Insurance Trust Fund (NSITF) Compliance Certificate valid till 31st December, 2022;
Evidence of Registration on the National Database of Federal Contractors, Consultants and Service Providers by submission of Interim Registration Report (IRR) expiring on 31/12/2022 issued by the BPP.
Sworn Affidavit:
Certifying that the company is not in receivership, insolvency or bankruptcy. Stating that no officer of NACA or Bureau of Public Procurement is a
Director or Shareholder or has any pecuniary interest in the bidder.
Also, that none of the Directors of the Company has been convicted for a criminal offence in relation to fraud or financial impropriety in any court in Nigeria or elsewhere.
And that all information presented in the bid is true and correct in all particulars.

Company's Audited Account for the last three (3) years (2019, 2020 and
2021)
Reference Letter from a reputable commercial bank within the period of the advert indicating willingness to provide credit facility for the execution of the project when needed;
Company's profile with the Curriculum Vitae of the Key Staff to be deployed for the consultancy, including copies of their Academic/ Professional qualifications;
Verifiable document of 3 similar jobs executed in the last Ten (10) years including Letter of Award and completion certificates
The minimum validity period of the Tender should be One Hundred and Twenty (120) Days:
Signed Cover letter attached to the technical submission with the company's letter head. Any submission without a cover letter will be disqualified:
Copies of staff academic certificates should be provided by firm in their submission
COLLECTION OF REQUESTS FOR PROPOSAL (RFP) DOCUMENT
https://naca.gov.ng/wp-content/uploads/2022/12/SBD-DQA-Clean.pdf

SUBMISSION OF TENDER DOCUMENTS
Prospective consulting firms are to submit two (2) hard copies (one original & another copy) of the requested documents and financial bid. Thereafter, the Tenderer shall enclose the original in one (1) envelope and all the copy of the Tender in another envelope, duly marking the envelopes as "Engagement of TSO for Implementation of ART DQA and Patient Folder Audit" and "FINANCIAL." The two (2) envelopes shall then be enclosed and sealed in one (1) single outer envelope after registration using the NACA bid register. Vendors are expected to register their submission into the bid register and place their submission in the assigned Bid Box at the front of the reception of the Agency.
Prospective bidders can submit their documents as a Joint Venture with relevant documents provided in line with the requirements stated in the SBD.
DEADLINE FOR SUBMISSION
The deadline for the submission of Tender should not be later than 12 noon of 16th December, 2022. Clarification can be obtained at the Office of the Head of Procurement, Ground Floor, NACA main building, 3 Ziguinchor Street. Wuse Zone 4. Abuja. The bids will be opened immediately after close of submission.
GENERAL INFORMATION
Bids must be in English Language and signed by an official authorized by the bidder;
Bids submitted after the deadline for submission would be rejected;
NACA reserves the right to evaluate and award per line item and in the event of exigency, NACA may vary the quantities/quality of the items during the time of evaluation, award and execution of contract with respect to this invitation to tender;
NACA is not bound to shortlist any Consultant, and reserves the right to annul the bidding process at any time without incurring any liabilities or providing reason.
12.0 ADDRESS FOR INFORMATION AND SUBMISSION OF PROPOSALS
Attention:
Head Procurement
National Agency for the Control of AIDS (NACA)
Ground Floor Room 1.08
No. 3 Zinguinchor Street, Beside AEDC Office, Wuse zone 4, Abuja
Email: [email protected]
Tel: +234-9-4613726-9 Fax: +234 94613700
13.0 GLOBAL FUND CODE OF CONDUCT
You shall get acquainted with the global fund code of conduct for suppliers using this link below: https://www.theglobalfund.org/media/3275/corporate_codeofconductforsuppliers_policy_en.pdf
Accepting this invitation shall serve as an acknowledgement and agreement to abide by the Global Fund Code of Conduct for Suppliers.
Notes/Disclaimer
Late submissions will not be accepted.
NACA shall verify any or all documents and claims made by applicants and will disqualify consultants with falsified documents and claims.
iii. If it is determined that submitted documents and claims have been falsified, the consultant may face prosecution in a court of Law.
NACA shall not be held responsible for any disqualified proposal as a result of any omission or deletion relating to the submission guidelines.
iii. This advertisement shall not be construe a contract to any Consultant, nor shall it entitle any Consultant submitting documents to claim any indemnity from NACA.
NACA is not bound to shortlist any Consultant, and reserves the right to annul the bidding process at any time without incurring any liabilities or providing reason.
Signed
Management