Engagement of Procurement Consultant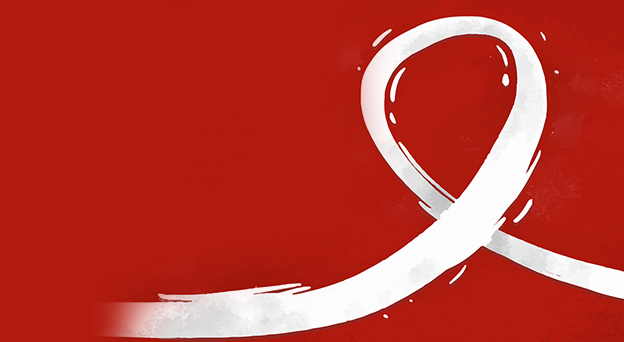 This advert is extended to
7th August 2023
Grade:Consultant
Project /Program:  RSSH/C19RM
Background
National Agency for the Control of AIDS coordinates the National HIV/AIDS response, providing guidance to all implementing entities, coordinating and reporting on the attainment of national objectives of the response while ensuring that resources are used in the most efficient manner. NACA's mandate is to ensure efficient and effective coordination of the national response leading ultimately to the attainment of universal access to HIV prevention, treatment, care and support services for all Nigerians.
NACA is the Principal Recipient of the C19 RM funding. This funding is largely focused on the procurement of goods and services and in order for the Agency to meet up with the increasing target, it has become paramount to engage 2 procurement consultants to support the timely completion of every procurement process with appropriate documentation.
Scope of work:
Work with NACA Procurement, GFA, User unit in ensuring timeline are adhered to by all parties.

Upon completion of every procurement process by the procurement unit, the consultant will update the procurement tracker as well as the procurement record.

The consultant on directive of the Head of procurement, update the database of prequalified vendors.

Develop and monitor procurement dashboard on current activities and projected timelines of completion.

Support the preparation and review of all procurement plan and records.

Work with Procurement unit to ensure timely completion of all procurement activities. Particularly, the Consultant must immediately develop dashboard on the following areas of delays:

Duration between timeline indicated in the procurement plan and eventual initiation by the user department.

Monitors and reports on contract performance against KPIs and requirements, identifying and undertaking corrective action as required

Undertake other procurement-related activities that may be assigned by the Head Procurement unit.
2.1     Deliverables
·      Update procurement tracker
·       Up-to-date database of prequalified vendors
·      Procurement dashboard developed and maintained
·      Up-to-date procurement plans and records
·      Supported development of various procurement documents
2.2    Qualifications:
Minimum of First degree (BSc/HND) in Business Administration, Law, Engineering, Procurement, Social science, Scientific course, Economics, Public Health, or other related fields.
2.3 Skills/Experience:
A minimum of 3 years working experience in providing procurement support and advice to the preparation and implementation of programs and projects financed by the donors or any other similar institution in developing countries. Experience in public health will be an added advantage.

Good networking skills and judgment are required while working within teams and when building professional relationships with procurement staffs and GF Grant PMUs.

Ability to communicate effectively (written and oral) in English. Competence with standard MS Office software (Word, Excel, PowerPoint), preferably combined with knowledge and experience of SAP operations.

Ability to meet tight deadlines and to work effectively in a multi-cultural environment.

Experience and Ability in the development of dashboard and IT skills.
 1.4  Duration of Consultancy
·        Six Months
6.
Documents:
While submitting the Technical Proposal, the Applicant shall, in particular, ensure to attach the following:
–     Profile of the consultant (max 1 page) explaining why they are the most suitable for the work.
–     Copies of all certificates for all qualifications indicated in the CV.
–    Relevant Experience (max 2 page) and relevant supporting document.
–     Detailed methodology and conceptual framework with expected deliverables and timelines, man days required (3-5 pages).
–     Recent CV
 The financial proposal shall specify a total lump sum amount (including a breakdown of costs for fee, travel and number of working days). Payments will be made in installments based upon key outputs/deliveries(mentioned under payment schedule above).
 7.`COLLECTION OF REQUESTS FOR PROPOSAL (RFP) DOCUMENT
The Request for Proposal (RFP) can be downloaded from this link;  https://naca.gov.ng/wp-content/uploads/2023/05/RFP-Engagement-of-Procurement-Consultants.pdf

 8.  GUIDELINE FOR SUBMISSION AND OPENING OF DOCUMENTS
The detailed Proposal must be in English Language and submitted in two (2) hard copies each (one original & One copy) of the requested documents and proposal. The documents shall then be enclosed and sealed in one (1) single outer envelope, and clearly marked at the topmost right corner "Engagement of Procurement Consultant" and the Name, Address, Email and Phone Number of the Consultant boldly written at the back of the envelope, with acknowledgement to NACA office at the address below.
Deadline for Submission: The deadline for the submission of proposal should not be later than 12 noon of 7th August, 2023. The submission(s) received will be opened immediately after closing at NACA Conference Room in the presence of consultants that choose to attend.
 9.  ADDRESS FOR INFORMATION AND SUBMISSION OF PROPOSALS
Attention:
Head Procurement
National Agency for the Control of AIDS (NACA) 
Ground Floor Room 1.08
No. 3 Zinguinchor Street, Beside AEDC Office, Wuse zone 4, Abuja
10. GLOBAL FUND CODE OF CONDUCT
Youshall get acquainted with the global fund code of conduct for suppliers using this link below: https://www.theglobalfund.org/media/3275/corporate_codeofconductforsuppliers_policy_en.pdf
Accepting this invitation shall serve as an acknowledgement and agreement to abide by the Global Fund Code of Conduct for Suppliers.
 10.      NOTES/DISCLAIMER
i.    Late submissions will not be accepted.
ii. NACA shall verify any or all documents and claims made by applicants and will disqualify   consultants with falsified documents and claims.
iii. If it is determined that submitted documents and claims have been falsified, the consultant may face prosecution in a court of Law.
ii.   NACA shall not be held responsible for any disqualified proposal as a result of any omission or deletion relating to the submission guidelines.
iii.  This advertisement shall not be construe a contract to any Consultant, nor shall it entitle any Consultant submitting documents to claim any indemnity from NACA.
iv.  NACA is not bound to shortlist any Consultant, and reserves the right to annul the bidding process at any time without incurring any liabilities or providing reason.
 Signed
Management.