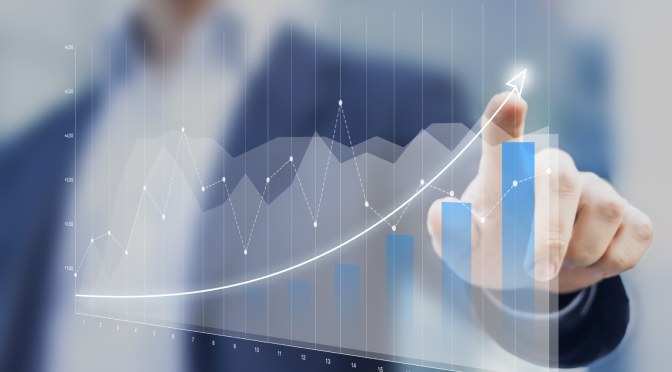 EXPRESSION OF INTEREST (EOI) FOR THE ENGAGEMENT OF CONSULTANT FOR THE DEVELOPMENT OF SUSTAINABLE PPP MODEL FOR THE NATIONAL CALL CENTRE OPERATIONS
BACKGROUND
The National Call Centre on HIV/AIDS and Related Diseases (NCCH) is a Public Private Partnership which involves the National Agency for the Control of AIDS, Development Partners and the Private sector.  It is currently supported by three major telecommunications networks – MTN, Airtel & 9 mobile with E1 line configured for in-bound calls only. The Call Centre is currently being upgraded to a multi-channel centre.
The total staff strength of the Call Centre is 21, comprising of 16 Counsellors' providing 5 language competencies (English, Pidgin, Yoruba, Igbo and Hausa).  2 shift supervisors, IT Officer, Technical Manager and a Finance/ Administrative Manager. The Centre operates a 12 hour daily service provision in two shifts: from 8.00am to 2:00pm and 2:00pm to 8:00pm, Monday through Friday except on public holidays.
NCCH was established to provide information, counselling and referral services on HIV/AIDS to the general public. The GSM technology has turned out to be a veritable tool for communication as it is important to note that with a viable National Call Centre, information on HIV/AIDS is now accessible, affordable and equitable especially to Airtel, 9mobile and MTN network subscribers.
Goal and Objective
The overarching goal of this consultancy is to develop a sustainable Public Private Partnerships Model for the National Call Centre for HIV/AIDS & Related Diseases. The main objective is to recommend a PPP model for high performance and sustainable call centre operations.
Purpose of the Consultancy
NACA seeks the services of a qualified and experienced person who will work as the Consultant for the National Call Centre on HIV/AIDs & Related Diseases. This project seeks to develop a model for the Call Centre that is not solely dependent on the government for funding. The consultancy will afford NACA the support to achieve the following:
Position the Call Centre on a sustainability path.
Develop strategies on how to share costs and minimize risk for the successful operation of the NCCH
Establish functional models to be adapted based on current and recommended scenarios.
Expected out come
To develop a model that clearly identifies and delineates key stakeholders' roles and responsibilities within the National Call Centre operations.
Specific Tasks for the consultant
Under the overall supervision of the Director, Resource Mobilisation, and Head (Public Private Partnerships NACA), the Consultant for the project will:
Develop and finalize at least 2 different models for high performance and sustainability of the call centre operations.
Visit other Call Centres at relevant stages to review and validate recommendations on the establishment of various models.
Submit a completion report with final recommendations on the best model to adapt for the operation of the National Call Centre on HIV/AIDs & Related Diseases
Experience/Qualification for the consultant
The preferred consultant must have a Masters degree or higher in Social Sciences or related fields, with a minimum of 10 years of relevant professional experience.
In addition, s/he must have a good understanding of Public Private Partnerships, Call Centre operations, possess strong quantitative and analytical skills, as well as good written and oral presentation aptitude.
Expected Deliverables
| | |
| --- | --- |
| Deliverables | Timeline |
| Start up meeting with NACA | |
| Inception report – road map on how to implement the tasks | |
| Review of the inception report – input from NACA | |
| Revised inception report | |
| Desk review report – Call Centre operations under the present PPP arrangement | |
| Visit to relevant stakeholders | |
| Submission of draft report | |
| Review meeting with NACA | |
| Final draft report | |
Duration of Consultancy
The duration for the consultancy shall be 21 days.
TERMS AND CONDITIONS
The consultancy service shall be for a fixed term of 21 days.
Submission must be in English Language only, in three (3) copies (one original and two copies) sealed in an envelope clearly marked "Call Centre Consultancy" and dropped in the Tender Box provided with acknowledgement to NACA office at the address stated in paragraph 6 below or send to: procurement@naca.gov.ng.
The cover letter submitted must be signed, and also include your understanding of this project; and why your profile and expertise fits this project. Please send the letter and your CV that illustrates your capacity in this area.
Interested Consultant may obtain further information on the Terms of Reference (ToR) via the Agency's website or obtain hard copy at the same address stated in paragraph 6 below from 0900 to 1530 hours local time Mondays to Fridays (except weekends and public holidays).
Submissions must be delivered/received to the same address/mail on or before 1200 noon local time on or before Tuesday 2nd April 2019
All submissions shall be opened immediately on the same date at the NACA Conference Room immediately after closing.
ADDRESS FOR INFORMATION AND SUBMISSION OF BIDS
Attention:
Head Procurement and Supply Chain Management
Ground Floor Room 1.08
Plot 823, Ralph Shodeinde Street Central Business District, Abuja.
Email Address: info@naca.gov.ng
Tel: +234-9-4613726-9   Fax: +234-94613700
NOTES/DISCLAIMER
Late submissions will not be accepted.
NACA shall verify any or all documents and claims made by applicants and will disqualify  consultants with falsified documents and claims.
iii.  If it is determined that submitted documents and claims have been falsified, the consultant may face prosecution in a court of Law.
NACA shall not be held responsible for any disqualified proposal as a result of any omission or deletion relating to the submission guidelines.
iii.  This advertisement shall not be construed as  a contract to any Consultant, nor shall it entitle any Consultant submitting documents to claim any indemnity from NACA.
NACA is not bound to shortlist any Consultant, and reserves the right to annul the bidding process at any time without incurring any liabilities or providing any reason. .
Signed
Management.