Engagement Of Digital Consultancy, E-Learning & Videos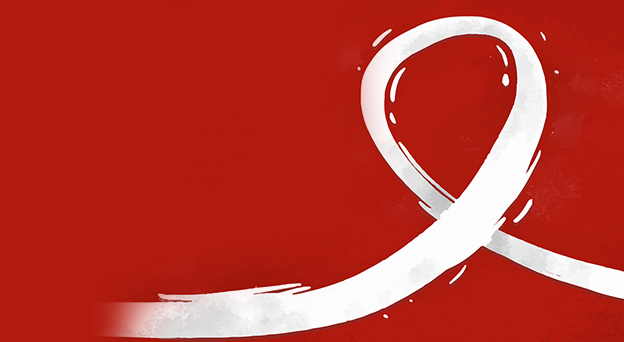 This advert is extended till
12 Noon 17th October 2023
NATIONAL AGENCY FOR THE CONTROL OF AIDS (NACA)
Engagement Of Digital Consultancy, E-Learning & Videos
Location: Abuja
Grade: Consultant
1.     Background
A learning management system is an essential part of a public-serving institution like NCDC. In 2020, the NCDC developed its first-ever IPC online training platform to address the COVID-19 IPC capacity needs of health workers, especially in hard-to-reach areas. This platform was utilized across the three levels of health, and the public, till it experienced a data breach and had to be closed. The demand for such services continues to linger amongst health workers and the general population of Nigerians. It is pertinent, not just to revive the online training system, but to improve the previous system with a more robust, and Internet-secure system. Infection Prevention and Control (IPC) is a critical pillar in health due to the responsibility towards building the IPC capacity of health workers and working towards reducing/preventing diseases in Health facilities and amongst the populace through various methods.
As one of the approaches to improve the IPC capacity of healthcare workers in Nigeria, an online learning platform is required to build participants' IPC capacity, especially at the lower levels of Health care and the public unable to access physical IPC capacity building sessions.
OVERVIEW AND OBJECTIVES:
The overall objective of the assignment is to further disseminate the Infection Prevention and Control knowledge and awareness in Nigeria through an online learning program. In support of this objective, the NCDC seeks the development of three (3) compelling and interactive online learning modules Course using existing NCDC content material on "Infection Prevention and Control". This course is meant for healthcare workers and the public; designed to be carried out through a series of modules delivered in a self-paced format. Each module is expected to be designed to be housed on the Moodle platform of the Nigeria Centre for Disease Control and Prevention. The online learning modules will address the following:
1.      Module 1: "People and Systems – The Behavioral and Systematic Components of IPC": This module will deal with the behavioral issues and components relating to Infection Prevention and control. Every Infection prevention and control program needs a strong leadership and team to drive its program. It also needs dedicated management with the right idea of IPC and how it translates to patient safety and care. This module highlights how behaviors and systems translate to promoting IPC in healthcare facilities.                                                                                    
2.    Module 2:  "Setting up an IPC programme and IPC Assessment": This module generally relates to setting up a functional IPC programme and carrying out IPC assessments in health facilities and States.
3.    Module 3:  "IPC in specific areas": This entails IPC during transmission-based precautions and other specific areas.
Target Audience
The e-learning module will be used to build the capacity of healthcare providers and practitioners in the field of Infection Prevention and Control.
Qualifications
An individual,
o   At least 5 years of working experience in public health with infection Prevention and Control background
o   Experience working directly with national and subnational government ministries, agencies, and departments in public health
Additionally, the Individual consultant is expected to demonstrate the capacity to assemble a team with the complementing qualifications and experience in the following areas
Core Competencies
·       Graphic design skills
·       Proficiency in PowerPoint
·       Audio and video editing
·       Proficiency in translating technical content into videos tailored for various audiences
·       Understanding of e-learning platforms, including Moodle
·       Past production of eLearning videos
·       Preferred:
o   Proven experience in Infection Prevention and Control (IPC) capacity building
o   Proven understanding and technical expertise in IPC
The proposal should provide the following information:
• At least one/two examples of past video productions they have directly designed and produced.
o Examples showing different cultural environments are preferred;
• At least three examples of past training content they have directly designed and produced.
o Examples showing different cultural environments are preferred;
Demonstrated competency in developing and producing videos for training purposes

Financial proposal, including a detailed quotation for the production of the training videos;

Proposed work plan and processes for developing an e-learning course.
The individual will need to:
Provide digital consultancy, including developing and transferring offline storyboards to online versions.

Meeting (online or offline) with NCDC to discuss the content of the videos. NCDC will finalise and provide the narrative for animation, including the script.

Meeting with NCDC to discuss the content of the videos. NCDC will provide detailed instructions and inspiration for each section of each module.

Develop a Technical and Cost proposal for the production of the animation;

Develop detailed story board concept(s);

Present 2 rounds of drafts to the NCDC project lead;

Revise drafts based on feedback from the NCDC project lead;

Deliver source files – video files and any design files.
3.    Documents:
While submitting the Technical Proposal, the consultant shall, in particular, ensure to attach the following:
–     Profile of the consultant and each of the complimenting support (max 1 page) explaining why they are the most suitable for the work.
–     Copies of all certificates for all qualifications indicated in the CV of consultant and support
–     Relevant Experience (max 2 pages) and relevant supporting documents. (Please you need to be specific. Evidence and past jobs done or evidence of contractual engagement)
–     Detailed methodology and conceptual framework with expected deliverables and timelines, man-days required (3-5 pages).
–     Recent CV
–     Evidence of Video Produced to be provided by the candidate either by flash or link  in a downloadable format
The financial proposal shall specify a total lump sum amount.
6.`COLLECTION OF REQUESTS FOR PROPOSAL (RFP) DOCUMENT
The Request for Proposal (RFP) can be downloaded from this link;
https://naca.gov.ng/wp-content/uploads/2023/09/RFP-Engagement-Of-Digital-Consultancy-E-Learning-Videos-updated-by-FA_OBO-clean-copy-2.pdf
GUIDELINE FOR SUBMISSION AND OPENING OF DOCUMENTS
The detailed Proposal must be in English Language and submitted in two (2) hard copies each (one original & two copies) of the requested documents and proposal. The documents shall then be enclosed and sealed in one (1) single outer envelope, and clearly marked at the topmost right corner "Kindly indicate  the position of interest" and the Name, Address, Email and Phone Number of the Consultant boldly written at the back of the envelope, with acknowledgement to NACA office at the address below after filling the Bid register in front of the reception. The Receptionist will guide the candidates on the assigned bid box to submit the proposal. of NACA where the bid box assigned
Deadline for Submission: The deadline for the submission of proposal should not be later than Thursday 12 noon of 3rd October, 2023. The submission(s) received will be opened immediately after closing at NACA Conference Room in the presence of consultants that choose to attend.
8.  ADDRESS FOR INFORMATION AND SUBMISSION OF PROPOSALS
Attention:
Head Procurement
National Agency for the Control of AIDS (NACA) 
Ground Floor Room 1.08
No. 3 Zinguinchor Street, Beside AEDC Office, Wuse zone 4, Abuja
9. GLOBAL FUND CODE OF CONDUCT
You shall get acquainted with the global fund code of conduct for suppliers using this link below: https://www.theglobalfund.org/media/3275/corporate_codeofconductforsuppliers_policy_en.pdf
Accepting this invitation shall serve as an acknowledgement and agreement to abide by the Global Fund Code of Conduct for Suppliers.
10.     NOTES/DISCLAIMER
i.   Late submissions will not be accepted.
ii. NACA shall verify any or all documents and claims made by applicants and will disqualify   consultants with falsified documents and claims.
iii. If it is determined that submitted documents and claims have been falsified, the consultant may face prosecution in a court of Law.
ii.   NACA shall not be held responsible for any disqualified proposal as a result of any omission or deletion relating to the submission guidelines.
iii.  This advertisement shall not be construe a contract to any Consultant, nor shall it entitle any Consultant submitting documents to claim any indemnity from NACA.
iv.  NACA is not bound to shortlist any Consultant, and reserves the right to annul the bidding process at any time without incurring any liabilities or providing reason.
Signed
Management.