Engagement of Consultants to Train Finance Officers on QuickBooks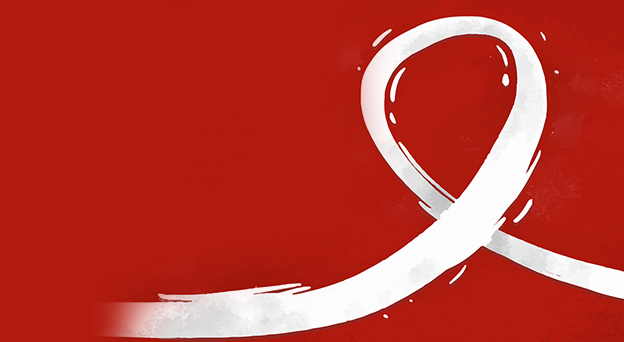 The deadline has been extended to
January 16, 2023
Location: Nasarawa
Task Title: Consultancy to provide QuickBooks training to the NACA- RSSH
Duty Station: NACA- RSSH Head Quarters, Abuja
Contract Modality: Individual
Duration: 10 working days
BACKGROUND
NACA is the Principal Recipient of the Global Fund grant for Resilient and Sustainable System for Health (RSSH). The Grant implementation period is April 1, 2021 to December 31, 2023.
The Grant includes implementation by the PR and four (4) Sub-Recipients (SRs) (all Government of Nigeria agencies/institutions) namely; NPHCDA, DHPRS, NPSCMP, and NCDC to drive the process. The grant is designed to support the four SRs to continue implementing the Nigeria Resilient and Sustainable Systems for Health (RSSH) grant to strengthen and expand the capacity of Nigeria's health system and drive improvements in primary Health care.
As part of the coordinating roles of the National Agency for the Control of AIDS(AIDS) as the Principal Recipient (PR), the Agency having identified the need to strengthen the reporting functions of the Sub Recipients s (SR) has concluded plans to train SR (and PR) finance officers on the QuickBooks Accounting Software.
SCOPE OF WORK:
The National Agency for the Control of AIDS (NACA) has concluded plans to train the SRs under the RSSH/C19RM Grant in the use of QuickBooks accounting. QuickBooks is one of the powerful accounting software that helps institutions to run their operations with ease and professionalism by enabling them to manage myriad accounting needs. With QuickBooks, organizations are able to get an overall understanding of their financial positions at any time and with the right skill set, staff within the finance department are able to effectively utilize the potential that such packages bring to the organization's development strives.
National Agency for the Control of AIDS (NACA) is therefore accepting Proposal from qualified and professional training institutions to offer and deliver the following:
· Train and provide technical guidance to RSH-PR/SR Finance Officers as a means to provide hands-on understa
DELIVERABLES
| | | |
| --- | --- | --- |
| No | Deliverables | Due Date |
| 1 | Conduct training on QuickBooks Accounting Software-Basic, Intermediate and Master for the RSSH, PR/SR Finance officers | 10 (5days per stream) days. Training Report to be shared immediately after the training. |
OBJECTIVES
The objective of the National Agency for the Control of AIDS (NACA)- RSSH) has defined three strategies for training the NACA- RSSH PR/SR staff. The Objectives are:
1) Train the PR/SR staff on the use of QuickBooks software in the following areas but not limited to
· How to Set Up Company Information
· Transaction entry.
· Validate postings into the Software
· Budget tracking, monitoring and controls
· Management of advances and retirement
· Tracking, monitoring and clearing of bank failed transfers
· Foreign exchange conversion and reporting of FX gains/losses
· Monthly bank reconciliations
· Familiarization with SR standard Chart of Accounts, cost centers and approved annual budgets
· QuickBooks workflows and tags
· Reports customization and memorization
· Management of accounts receivables and payables, and vendors subsidiary ledgers
· Tracking of purchase orders and other contractual commitments
· Segregation of duties in QuickBooks
2) Establish a financial system that is specific and appropriate for Nigerian Centre for Disease Control (NACA- RSSH) to produce the followings:
· Budget Implementation Report: Budget mapping including recording: Budget vs actual
· Receipts and Payment Report
· Fund balance accounting and change in net assets.
· Running Assets management and procurement report
· Cash Flow Statement
· Balance Sheet
· Other reports as may be required
3) To develop the Finance Department Staff skills in basic Management Information Systems (MIS): a) Managing QuickBooks files
b) Backing up QuickBooks files
c) Restoring QuickBooks files
d) Customizing Reports to suit Management desires
METHODOLOGY
The training will adopt a participatory approach which utilizes presentation, discussions, case studies, syndicate work, practical and brainstorming sessions. Participants will be able to:
· Interact and review QuickBooks Accounting data.
· Complete and export periodic data
· Review nominal ledger
· Review audit trail.
· Review transaction listing
· Troubleshoot for errors, etc.
· Create Chart of account or vendor account.
· Transfer the financial data, paper-based or excel records into the QuickBooks system
TASK SUMMARY/DELIVRABLES
· Train the RSSH Sub Recipients (SRs) Finance staff to enable them use the QuickBooks software efficiently.
· Provide guidance to the finance staff on financial data transfers to the QuickBooks format
· Setup relevant accounting templates including Chart of Accounts in QuickBooks
· Provide an electronic QuickBooks user manual.
· Train PR/SR finance staff to be better equipped to take steps/measures to correct identified problems.
Qualification and Experience
The consultant must have over 5 years of demonstrable experience in Accounting Software training with an emphasis on QuickBooks.
A Master Degree in Information Technology, Accounting or Computer Science,
Certification in Financial Management information Systems will be an added advantage.
All qualifications in the CV must be evidenced by attachment of certificates while experience must be evidenced by letters of engagement/completion certificates
PARTICIPANTS
The total number of expected participants is 24
CERTIFICATION
Certificates will be issued to participants at the end of the training by the consultant.
VENUE:
The venue for the training will is proposed to hold out of State, Nasarawa State and will be provided by NACA
HOW TO APPLY?
All qualified, experienced and interested consultants can kindly submit their Proposal along with a training proposal for staff as well as a record of previous training on or before 13th December, 2022. The technical and financial proposals should be submitted to National Agency for the Control of AIDS (NACA) Ground Floor No. 3 Ziguinchor Street, Beside AEDC Office, Wuse zone 4, Abuja.
3. Documents:
While submitting the Proposal, the Applicant shall, in particular, ensure to attach the following:
· Cover letter (max 1 page) explaining why they are the most suitable for the work.
· Copies of all certificates for all qualifications indicated in the CV.
· Relevant Experience (max 2 page) and relevant supporting document.
· Detailed methodology and conceptual framework with expected deliverables and timelines, man days required (3-5 pages).
· Recent CV
· A detailed training proposal
· Record of previous similar trainings carried out
The financial proposal shall specify a total lump sum amount (including a breakdown of costs for fee, travel and number of working days). Payments will be made in instalments based upon key outputs/deliveries (mentioned under payment schedule above).
6.`COLLECTION OF REQUESTS FOR PROPOSAL (RFP) DOCUMENT
The Request for Proposal (RFP) can be downloaded from this link; https://naca.gov.ng/wp-content/uploads/2022/12/rfp-quickbook-training-rssh.pdf
7. GUIDELINE FOR SUBMISSION AND OPENING OF DOCUMENTS
The detailed Proposal must be in English Language and submitted in three (3) hard copies each (one original & two copies) of the requested documents and proposal. The documents shall then be enclosed and sealed in one (1) single outer envelope, and clearly marked at the topmost right corner "Quickbook Training" and the Name, Address, Email and Phone Number of the Consultant boldly written at the back of the envelope, with acknowledgement to NACA office at the address below.
Bids are to be dropped into the designated bid receipt box at the reception area after registering the bids with the receptionist at NACA reception area.
a. Deadline for Submission: The deadline for the submission of proposal should not be later than Monday 12 noon of 16th January, 2022. The submission(s) received will be opened immediately after closing at NACA Conference Room in the presence of consultants that choose to attend.
8. ADDRESS FOR INFORMATION AND SUBMISSION OF PROPOSALS
Attention:
Head Procurement
National Agency for the Control of AIDS (NACA)
Ground Floor Reception
No. 3 Zinguinchor Street, Beside AEDC Office, Wuse zone 4, Abuja
OR
Email: [email protected]
9. GLOBAL FUND CODE OF CONDUCT
You shall get acquainted with the global fund code of conduct for suppliers using this link below: https://www.theglobalfund.org/media/3275/corporate_codeofconductforsuppliers_policy_en.pdf
Accepting this invitation shall serve as an acknowledgement and agreement to abide by the Global Fund Code of Conduct for Suppliers.
10. NOTES/DISCLAIMER
· Late submissions will not be accepted.
· NACA shall verify any or all documents and claims made by applicants and will disqualify consultants with falsified documents and claims.
· If it is determined that submitted documents and claims have been falsified, the consultant may face prosecution in a court of Law.
· NACA shall not be held responsible for any disqualified proposal as a result of any omission or deletion relating to the submission guidelines.
· This advertisement shall not be construed as a contract to any Consultant, nor shall it entitle any Consultant submitting documents to claim any indemnity from NACA.
· NACA is not bound to shortlist any Consultant and reserves the right to annul the bidding process at any time without incurring any liabilities or providing a reason.
Signed
Management.