Engagement of Consultants to conduct a staff audit, skill appraisal and gap analysis and develop TSTS Training Plan in 3 states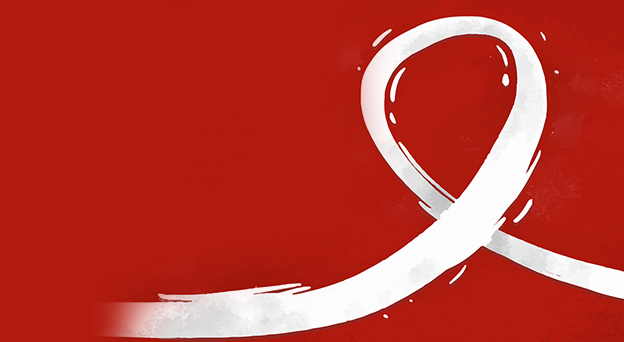 1.
Background
The
Global Fund Resilient and Sustainable Systems in Health 2021 -2023 (GF-RSSH
2021-2023) was designed to contribute to making foundational efforts to
strengthen the Nigerian health system through targeted interventions that
aligns with the Federal Government's policies, strategies, and standards to
reduce the burden of HIV/AIDS, Tuberculosis and Malaria (ATM) and other
diseases. Specifically, it is supporting planning, monitoring, and review of
progress against those standards; and through implementation support and
advocacy for state-level commitment to health governance and planning reforms.
This
fund is being leveraged upon to support Cross River, Jigawa and Nasarawa states
to address the gap in human resource for health (HRH) through the operationalization
of the Task Shifting, Task Sharing Policy (TSTS Policy) amongst other
interventions. To achieve operationalization of the TSTS Policy, the fund will
support the conduct of a staff audit, skill appraisal, gap analysis and the
development of a training plan in these three states to address the gap in
skill needed to deliver quality essential PHC services.
2.
Scope of work
The
staff audit, skill appraisal, and gap analysis will take place in 5 LGAs in
each of the states of Cross River, Jigawa and Nasarawa. In each of the LGA,
data will be collected from all health workers on the payroll in all the
Primary Health Care Centres. Twenty (20) officers selected by a committee will
collect data from the health workers across the five (5) LGAs in each of the
states of Cross River, Jigawa and Nasarawa. Four (4) officers will work in each
of the five (5) LGAs and they will spend four (4) days to collect all required
data. See the below table for the five LGAs in each of the state
| | | | |
| --- | --- | --- | --- |
| SN | Nasarawa State | Cross River state | Jigawa state |
| 1 | Akwanga | Abi | Gwaram |
| 2 | Doma | Boki | Roni |
| 3 | Karu | Obudu | Sule tankarkar |
| 4 | Keffi | Odukpani | Taura |
| 5 | Lafia | Yala | Birniwa |
Each of
the 20 officers will enter the data collected electronically into a tool that
will be provided. This will be followed by analysis of the data and the
development of a report from the analyzed data which will clearly show the gap
in HRH and skill set and recommendations. A training plan will be developed
using the outcome of the staff audit, skill appraisal and gap analysis by the
consultant.
The consultant is expected to be
fully independent while discharging his/her contractual obligations in accordance
with the terms of reference (ToR) and s/he is also expected to provide the
highest quality technical assistance to the SPHCDA on the following:
·
Development of
data collection tool for HRH profile, skill appraisal
·
Collection of
data
·
Data entry
The consultant will be solely
responsible for
·
analysis of the
collected data
·
skill gap
analysis
·
Report writing
·
Development of
a training plan to address the gap in skill
3.
Duration of Consultancy
·
Thirty 30 Days
4.
Number of Consultants Required
·
One consultant in each state
(Nassarawa, Cross River and Jigawa state)
5.
Required Qualification /Experience:
·
Advanced degree in public health, health economics,
policy, or health financing
·
At least 5 years of relevant experience designing
and implementing PHC programs. Experience with Human Resource for Health (HRH)
programming, design and implementation is an added advantage.
Good understanding of PHC service delivery and
the situation of HRH in Nigeria
·
Good Knowledge of existing HRH policies and
guidelines in Nigeria
Must have skills in Monitoring and Evaluation,
data management and analytics
Experience
in and access data collection and analysis software
Excellent
command of Microsoft Word and PowerPoint
Extensive
knowledge of the Nigerian health sector
Excellent,
verbal communication and interpersonal relations skills.
Excellent
reporting stills, evidence from national, state and/or international
experience in skills appraisal, gap analysis and trainings plan design
and development.
7.`COLLECTION OF REQUESTS FOR PROPOSAL (RFP)
DOCUMENT
The Request for Proposal (RFP) can be downloaded from this link;
https://naca.gov.ng/wp-content/uploads/2021/11/RfP-for-Individual-State-Consultant-Development-of-TSTS-Training-Plan-Reviewed-GFA-01.11.21-2.pdf

8. GUIDELINE
FOR SUBMISSION AND OPENING OF DOCUMENTS
The detailed Proposal must be in English Language
and submitted in three (3) hard copies
each (one original & two copies)
of the requested documents and proposal. The documents shall then be enclosed
and sealed in one (1) single outer envelope, and clearly
marked at the topmost right corner " Consultants
to conduct a staff audit,
skill appraisal and gap analysis and develop TSTS Training Plan in 3 states " and the Name,
Address, Email and Phone Number of the Consultant boldly written at the back of
the envelope and registration of the
bids at Procurement office at the
address below .Alternatively, Submission can be made to [email protected].
a.
Deadline
for Submission: The
deadline for the submission of proposal
should not be later than Wednesday 26th January 2022 by 12
noon. The submission
(s) received will be opened immediately after closing at NACA Conference Room
in the presence of consultants that choose to attend.
9. ADDRESS
FOR INFORMATION AND SUBMISSION OF PROPOSALS
Attention:
Head Procurement
National
Agency for the Control of AIDS (NACA)
Ground Floor
Room 1.08
No. 3
Zinguinchor Street, Beside AEDC Office, Wuse zone 4, Abuja
Email: [email protected]
Tel:
+234-9-4613726-9 Fax: +234 94613700
10. GLOBAL FUND CODE OF CONDUCT
You shall get acquainted with the
global fund code of conduct for suppliers using this link below: https://www.theglobalfund.org/media/3275/corporate_codeofconductforsuppliers_policy_en.pdf
Accepting this invitation shall
serve as an acknowledgement and agreement to abide by the Global Fund Code of
Conduct for Suppliers.
11. NOTES/DISCLAIMER
·
Late submissions will not be accepted.
·
NACA shall verify any or all documents and claims
made by applicants and will disqualify consultants with falsified documents and
claims.
·
If it is determined that submitted documents and
claims have been falsified, the consultant may face prosecution in a court of
Law.
·
NACA shall not be held responsible for any
disqualified proposal as a result of any
omission or deletion relating to the submission guidelines.
·
This advertisement shall not be construe a contract
to any Consultant, nor shall it entitle any Consultant submitting documents to
claim any indemnity from NACA.
·
NACA is not bound to shortlist any Consultant,
and reserves the right to annul the bidding process at any time without
incurring any liabilities or providing reason.
Signed
Management.