ENGAGEMENT OF CONSULTANT TO ASSESS CAPACITY TO CREATE RESPONSIVE, SCIENCE-SHAPED, DATA-DRIVEN, AND CONTEXT-SPECIFIC COMMUNICATIONS FOR COVID-19 AND EPIDEMIC-PRONE DISEASES AT SUB-NATIONAL LEVEL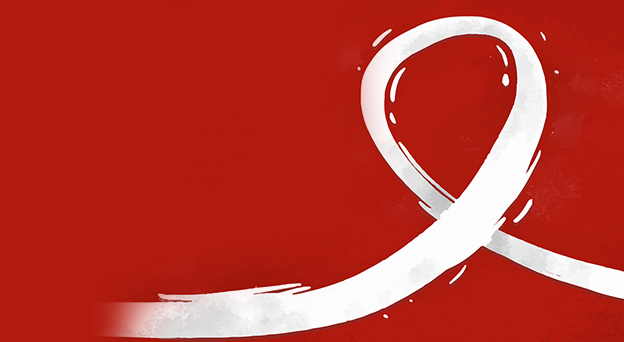 Location: Abuja
Grade: Consultant
Project / Program: CRM19
1. Background
The ongoing to the COVID-19 pandemic response has shown that right information delivered in the right way to the right audience and at the right time can promote positive response and adherence to public health recommended safety measures. It has been noticed that the states have limited capacity to use data to drive risk communication campaigns at the subnational levels and as such, training is necessary to build the needed skills to use data to inform risk communication activities. In other for the training to be effective, there is need to carry out a risk communication capacity need assessment to assess and develop state-specific training curriculum and train the team to create responsive, science-shaped, data-driven, and context-specific communications for COVID-19 and epidemic-prone diseases at the sub-national levels.
The assessment will help to identify priorities in terms of preparedness to respond positively to reduce risks, identify gaps and requirements to inform risk communication efforts that can produce efficient results and a tangible impact during a public health event.
Job Description:
Specific Duties for this role will include the following:
· Develop questionnaire to access the state's capacity to create data-driven, and context-specific communications for COVID-19 and epidemic-prone diseases
· Develop FGD guide to access the state's capacity to create data-driven, and context-specific communications for COVID-19 and epidemic-prone diseases
· Participate in training RCCE officers in NCDC to collect data
· Travel to supervise data collection process in the States
· Analyze and develop report of the assessment
· Present result to the NCDC team
Expected outcomes
· Identified state-specific gaps and challenges
· Findings will inform the development of state-specific training curriculum for Risk communication
Qualification and Experience
· Minimum of MSc in social sciences, public health, Information Systems, or any other related field of study
· Minimum of 3 years' progressive experience relevant to project management.
· Experience in implementing Global fund or any other donor funded project(s)
· A knowledge and evidence of standard software packages (Microsoft package) and the ability to learn project-specific software if required
Essential skills
· Strong IT, administrative and data analysis skills
· Good written & oral communication /presentation skills
· Organizational skills & ability to multitask
· Excellent inter-personal skills as well as working well within a team environment
· Good Data Management & Analysis
3. Duration:
14 days within a 3-month period.
The activity is planned for implementation 12 states as follows: Taraba. Benue, Cross River, Kebbi, Ondo, Adamawa, Katsina, Nasarawa, Rivers, Ebonyi, Imo and Ekiti. The consultant may be required to travel to anyone of the 12 states as may be determined during implementation.
4. Documents:
While submitting the Technical Proposal, the Applicant shall, in particular, ensure to attach the following:
– Profile of the consultant (max 1 page) explaining why they are the most suitable for the work.
– Copies of all certificates for all qualifications indicated in the CV.
– Relevant Experience and relevant supporting document.
– Detailed methodology and conceptual framework with expected deliverables and timelines, man days required (3-5 pages).
– Recent CV
The financial proposal shall specify a total lump sum amount (including a breakdown of costs for fee, travel and number of working days). Payments will be made in installments based upon key outputs/deliveries (mentioned under payment schedule above).
6.`COLLECTION OF REQUESTS FOR PROPOSAL (RFP) DOCUMENT
The Request for Proposal (RFP) can be downloaded from this link;
https://naca.gov.ng/wp-content/uploads/2022/03/RFP-OF-CONSULTANT-TO-ASSESS-CAPACITY-TO-CREATE-RESPONSIVE-SCIENCE-SHAPED-DATA-DRIVEN-updated-30th-March-2022.pdf
7. GUIDELINE FOR SUBMISSION AND OPENING OF DOCUMENTS
The detailed Proposal must be in English Language and submitted in three (3) hard copies each (one original & two copies) of the requested documents and proposal. The documents shall then be enclosed and sealed in one (1) single outer envelope, and clearly marked at the topmost right corner "CONSULTANT TO ASSESS CAPACITY TO CREATE RESPONSIVE, SCIENCE-SHAPED, DATA-DRIVEN, AND CONTEXT-SPECIFIC COMMUNICATIONS FOR COVID-19 AND EPIDEMIC-PRONE DISEASES AT SUB-NATIONAL LEVELS" and the Name, Address, Email and Phone Number of the Consultant boldly written at the back of the envelope, with acknowledgement to NACA office at the address below and alternatively send to [email protected] . Deadline for Submission: The deadline for the submission of proposal should not be later than Tuesday 12 noon of 12th April, 2022. The submission(s) received will be opened immediately after closing at NACA Conference Room in the presence of consultants that choose to attend.
8. ADDRESS FOR INFORMATION AND SUBMISSION OF PROPOSALS
Attention:
Head Procurement
National Agency for the Control of AIDS (NACA)
Ground Floor Room 1.08
No. 3 Zinguinchor Street, Beside AEDC Office, Wuse zone 4, Abuja
OR
Email: [email protected]
9. GLOBAL FUND CODE OF CONDUCT
You shall get acquainted with the global fund code of conduct for suppliers using this link below: https://www.theglobalfund.org/media/3275/corporate_codeofconductforsuppliers_policy_en.pdf
Accepting this invitation shall serve as an acknowledgement and agreement to abide by the Global Fund Code of Conduct for Suppliers.
10. NOTES/DISCLAIMER
i. Late submissions will not be accepted.
ii. NACA shall verify any or all documents and claims made by applicants and will disqualify consultants with falsified documents and claims.
iii. If it is determined that submitted documents and claims have been falsified, the consultant may face prosecution in a court of Law.
ii. NACA shall not be held responsible for any disqualified proposal as a result of any omission or deletion relating to the submission guidelines.
iii. This advertisement shall not be construe a contract to any Consultant, nor shall it entitle any Consultant submitting documents to claim any indemnity from NACA.
iv. NACA is not bound to shortlist any Consultant, and reserves the right to annul the bidding process at any time without incurring any liabilities or providing reason.
Signed
Management.