Engagement of Consultant Data manager/Analyst for the National STEPs Survey, Nigeria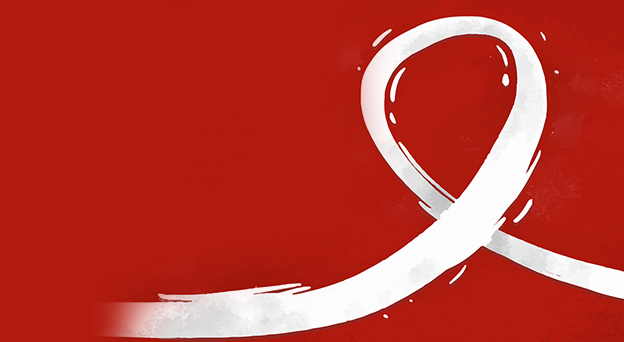 Background
The Federal Ministry of Health in partnership with the World Health Organization, Resolve to Save Lives and Global fund is conducting a National STEPs survey. STEPS is the WHO's recommended tool for surveillance of NCDs and their risk factors.
It provides an entry point for low- and middle-income countries to get started on NCD surveillance activities. It is also designed to help countries build and strengthen their capacity to conduct surveillance.
In addition to the main risk factors for NCDs, the Nigerian STEPs survey will include information to assess the linkage between COVID-19 and NCDs; HIV and NCDs; and TB and NCDs.
A survey manager is required to ensure that the different components of the survey are efficiently managed to guarantee that the survey is successful and of international standards.
During the fieldwork and after, an in-depth data cleaning, validation and analysis will be conducted by a data manger/analyst.
The data manager will be a statistician or data scientist with experience in national surveys and at least 5-year experience in the management, analysis and archival of big data. The data manager will be responsible for:
Coordinating data management activities for the survey: receiving, batching and any needed cleaning of the dataset
Be responsible for the validation of double-entered data files
Ensures that data are properly stored and backed up
Checks validated data files regularly for systematic errors (cleaning)
Develops data entry software and tools, effective and feasible to support the survey
Prepares database to be ready for analysis and data entry screens
Generating derived variables
Undertaking exploratory data analysis
Undertaking descriptive analyses (e.g. means and proportions)
Be responsible for completion of regular data management reports
Liaises with the survey manager on a regular basis
Reports without delay any problems encountered in data management.
Producing tables and graphs for reports
Assisting in report preparation
Undertaking additional analyses if needed, under the guidance of the survey manager
Qualification required:
Eligible candidate must possess an advanced degree in statistics, data science & Demography and other relevant fields.
Must have at least 5 years' experience in survey and population health statistics
Possess strong analytical skill including competency is use of statistical analytical software such as Epi Info R, STATA, SPSS, CSPro, GIS, and Microsoft office package.
Demonstrated experience in use of ODK and other online survey data collection platforms
Familiarity with the Nigeria NCDs Control Programme.
Possess good administrative skills including maintenance of adequate documentation
Duration:
2 Months
Documents:
While submitting the Technical Proposal, the Applicant shall, in particular, ensure to attach the following:
Profile of the consultant
Copies of all certificates for all qualifications indicated in the CV.
Relevant Experience and relevant supporting document.
Recent CV
The financial proposal shall specify a total lump sum amount.
6.`COLLECTION OF REQUESTS FOR PROPOSAL (RFP) DOCUMENT
The Request for Proposal (RFP) can be downloaded from this link; https://www.naca.gov.ng/wp-content/uploads/2022/02/RfP-for-Data-MANAGER-and-Analyst.pdf
GUIDELINE FOR SUBMISSION AND OPENING OF DOCUMENTS
The detailed Proposal must be in English Language and submitted in three (3) hard copies each (one original & two copies) of the requested documents and proposal. The documents shall then be enclosed and sealed in one (1) single outer envelope, and clearly marked at the topmost right corner "Consultant Data manager/Analyst for the National STEPs Survey, Nigeria" and the Name, Address, Email and Phone Number of the Consultant boldly written at the back of the envelope, with acknowledgement to NACA office at the address below. Alternatively, Submission can be made to [email protected].
Deadline for Submission: The deadline for the submission of proposal should not be later than Monday 12 noon of 4th May, 2022. The submission(s) received will be opened immediately after closing at NACA Conference Room in the presence of consultants that choose to attend.
ADDRESS FOR INFORMATION AND SUBMISSION OF PROPOSALS
Attention:
Head Procurement
National Agency for the Control of AIDS (NACA)
Ground Floor Room 1.08
No. 3 Zinguinchor Street, Beside AEDC Office, Wuse zone 4, Abuja
OR
Email: [email protected]
GLOBAL FUND CODE OF CONDUCT
You shall get acquainted with the global fund code of conduct for suppliers using this link below: https://www.theglobalfund.org/media/3275/corporate_codeofconductforsuppliers_policy_en.pdf
Accepting this invitation shall serve as an acknowledgement and agreement to abide by the Global Fund Code of Conduct for Suppliers.
NOTES/DISCLAIMER
Late submissions will not be accepted.
NACA shall verify any or all documents and claims made by applicants and will disqualify consultants with falsified documents and claims.
If it is determined that submitted documents and claims have been falsified, the consultant may face prosecution in a court of Law.
NACA shall not be held responsible for any disqualified proposal as a result of any omission or deletion relating to the submission guidelines.
This advertisement shall not be construe a contract to any Consultant, nor shall it entitle any Consultant submitting documents to claim any indemnity from NACA.
NACA is not bound to shortlist any Consultant and reserves the right to annul the bidding process at any time without incurring any liabilities or providing reason.
Signed
Management.