Development of IPC E-learning content Consultant in the Global Fund Project.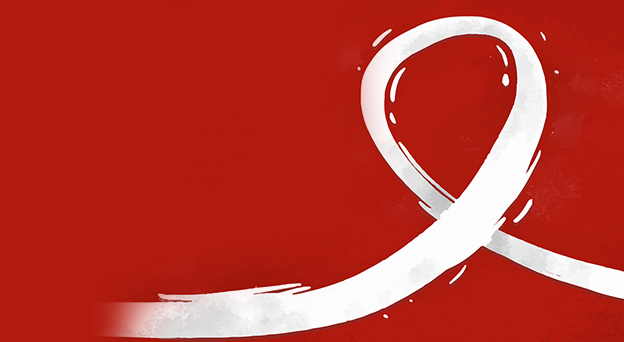 This advert is extended till
12 Noon 17th October 2023
NATIONAL AGENCY FOR THE CONTROL OF AIDS (NACA)
Development of IPC E-learning content Consultant in the Global Fund Project.
The Nigeria Centre for Disease Control (NCDC) is looking for one (1) consultant for One-month
Where: at the Nigeria Centre for Disease Control (NCDC) Headquarters, 801 Ebitu Ukiwe Street, Jabi, Abuja.
Brief description: The candidates will work on the Global Fund IPC project "Development of IPC E-learning content (modules)"
Requirements:
·       A degree in Public health, Infection prevention and control or a relevant educational degree or qualification
·       Minimum 2 (Two) years of experience in development of online learning modules/content
·       Strong industry knowledge of technology and development in the field of e-learning
·       Candidate must have previously worked with Infection Prevention and Control programmes.
·       Familiarity with e-learning platform: Moodle Learning Platform is desirable
·       Ability to work independently and as part of a team
·       Proactive and highly motivated
·       Knowledge of, and experience working with, Federal Government of Nigeria, NCDC or relevant public sector
Language skills: Must have good written and oral English language skills.
Position:        IPC E-learning development Consultant
Duration:      One month
Roles and responsibilities
The roles and responsibilities of IPC E-learning Consultant are as outlined below:
a)    Support NCDC in the synthesis and development of the e-learning course objectives
b)    Analyze and undertake a review of the existing training module and provide suggestions for improvement
c)     Design the course contents as stipulated, reflecting knowledge and capacity of the target participants. The course design should incorporate mechanisms for participant feedback at the end of the training modules.
d)    Work closely and provide guidance to the multi-media team in designing each module to include visually engaging graphic or other multi-media tools such as audio and visual clips, animation, etc.
e)    Work closely with NCDC IT and IPC team in transferring modules onto the moodle digital platform to be used as the E-learning platform
f)     Support NCDC to test the modules when developed on the target participants, and make necessary revisions to improve module content.
Terms of Reference
The ToR of IPC E-learning Consultant are as outlined below:
a)    A plan detailing e-learning development
b)    Final draft of e-learning modules as specified by the NCDC team
c)     Prototype of e-learning modules (to be tested and finalized) that meet stakeholders' expectations
d)    Final NCDC IPC modules in digital platform (Moodle)
e)    Manual on how to access and utilize the e-learning tools
f)     Other deliverables as required.
3.    Documents:
While submitting the Technical Proposal, the Applicant shall, in particular, ensure to attach the following:
–     Profile of the consultant (max 1 page) explaining why they are the most suitable for the work.
–     Copies of all certificates for all qualifications indicated in the CV.
–     Relevant Experience (max 2 page) and relevant supporting document. (Please you need to be specific. Evidence and past jobs done or evidence of contractual engagement)
–     Detailed methodology and conceptual framework with expected deliverables and timelines, man days required (3-5 pages).
–     Recent CV
The financial proposal shall specify a total lump sum amount.
6.`COLLECTION OF REQUESTS FOR PROPOSAL (RFP) DOCUMENT
The Request for Proposal (RFP) can be downloaded from this link;
https://naca.gov.ng/wp-content/uploads/2023/09/RFP-DEVELOPMENT-OF-IPC-E-LEARNING-CONTENT-CONSULTANT-IN-THE-GLOBAL-FUND-PROJECT.pdf
7.  GUIDELINE FOR SUBMISSION AND OPENING OF DOCUMENTS
The detailed Proposal must be in English Language and submitted in two (2) hard copies each (one original & two copies) of the requested documents and proposal. The documents shall then be enclosed and sealed in one (1) single outer envelope, and clearly marked at the topmost right corner "Kindly indicate  the position of interest" and the Name, Address, Email and Phone Number of the Consultant boldly written at the back of the envelope, with acknowledgement to NACA office at the address below after filling the Bid register in front of the reception. The Receptionist will guide the candidates on the assigned bid box to submit the proposal. of NACA where the bid box assigned
Deadline for Submission: The deadline for the submission of proposal should not be later than Thursday 12 noon of 3rd October, 2023. The submission(s) received will be opened immediately after closing at NACA Conference Room in the presence of consultants that choose to attend.
8.  ADDRESS FOR INFORMATION AND SUBMISSION OF PROPOSALS
Attention:
Head Procurement
National Agency for the Control of AIDS (NACA) 
Ground Floor Room 1.08
No. 3 Zinguinchor Street, Beside AEDC Office, Wuse zone 4, Abuja
9. GLOBAL FUND CODE OF CONDUCT
You shall get acquainted with the global fund code of conduct for suppliers using this link below: https://www.theglobalfund.org/media/3275/corporate_codeofconductforsuppliers_policy_en.pdf
Accepting this invitation shall serve as an acknowledgement and agreement to abide by the Global Fund Code of Conduct for Suppliers.
10.     NOTES/DISCLAIMER
i.   Late submissions will not be accepted.
ii. NACA shall verify any or all documents and claims made by applicants and will disqualify   consultants with falsified documents and claims.
iii. If it is determined that submitted documents and claims have been falsified, the consultant may face prosecution in a court of Law.
ii.   NACA shall not be held responsible for any disqualified proposal as a result of any omission or deletion relating to the submission guidelines.
iii.  This advertisement shall not be construe a contract to any Consultant, nor shall it entitle any Consultant submitting documents to claim any indemnity from NACA.
iv.  NACA is not bound to shortlist any Consultant, and reserves the right to annul the bidding process at any time without incurring any liabilities or providing reason.
Signed
Management.